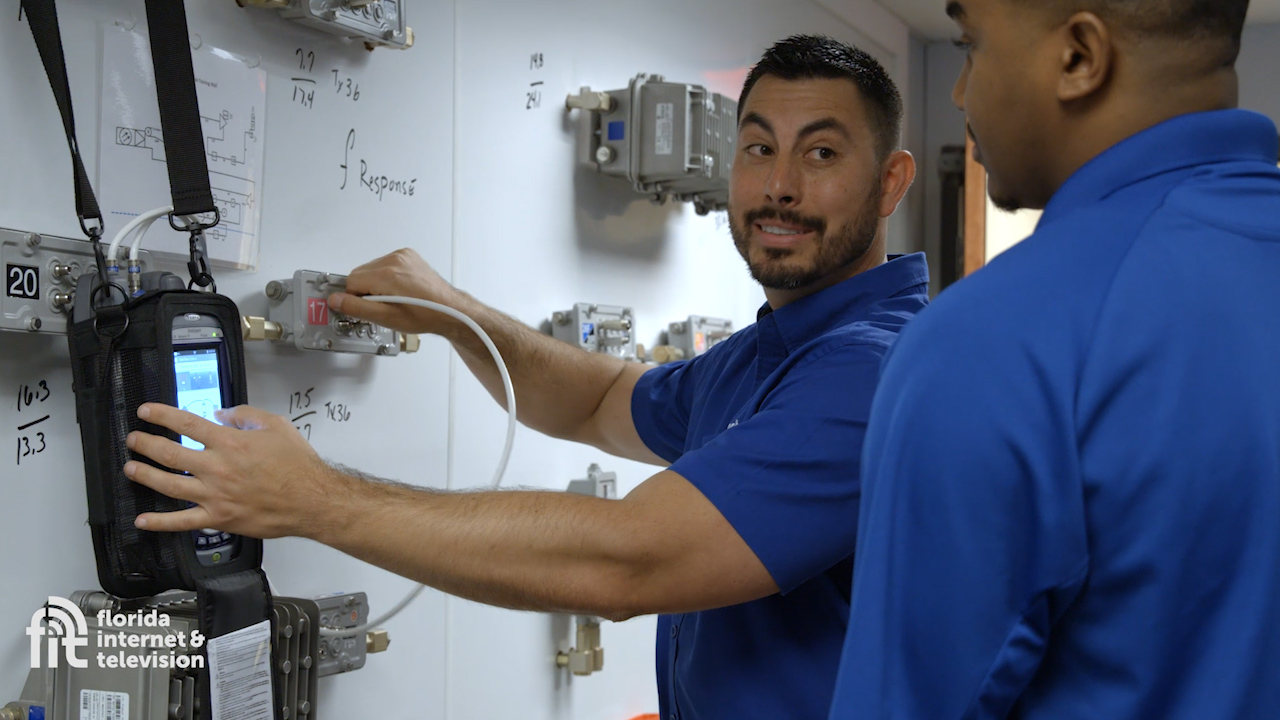 When using high-speed broadband or watching something on various screens, American veterans play a big role in making all that happen.
One in 10 people employed by Florida's internet and television industry are U.S. military veterans, according to a new mini-documentary produced by the Florida Internet & Television Industry. Timed for a Monday release, the video helps commemorate Veterans Day.
"You may know the members of Florida Internet & Television for our cutting-edge technology, our high-speed broadband, and all the ways we entertain and connect you," says FIT President and CEO Brad Swanson, who introduces the video. "But what you may not know is our commitment to recruiting, hiring and retaining military veterans."
As Florida continues toward its goal of being the most veteran-friendly state in the nation, FIT member companies like Comcast and Charter Communications have been proactive in recruiting and welcoming vets. This is important, as former service members often find it difficult to get quality jobs after leaving the military.
"Soon, America will have nearly 2 million veterans under the age of 34 who served in post-Sept. 11 conflicts," says a statement on the FIT website. "Despite having years of experience in the world's most technologically-advanced military, many struggle to find gainful employment in the civilian world. Worse, the veteran employment rate consistently ranks above the overall unemployment rate for other workers."
The four-minute video tells the story of five vets — each employed by companies like Comcast or Charter Communications — and highlights the corporate support for military veterans and their families, through such benefits as guard and reserve leave time, tuition assistance, military concierge services, and technician apprenticeships.
"Nobody does more for veterans than the internet and television industry," added former Veterans Florida Executive Director Bobby Carbonell.
Carbonell, who now serves as Innovation Program Officer at the Air Force National Guard, is one of the featured vets in the mini-doc.
To watch the full video, click on the image below: