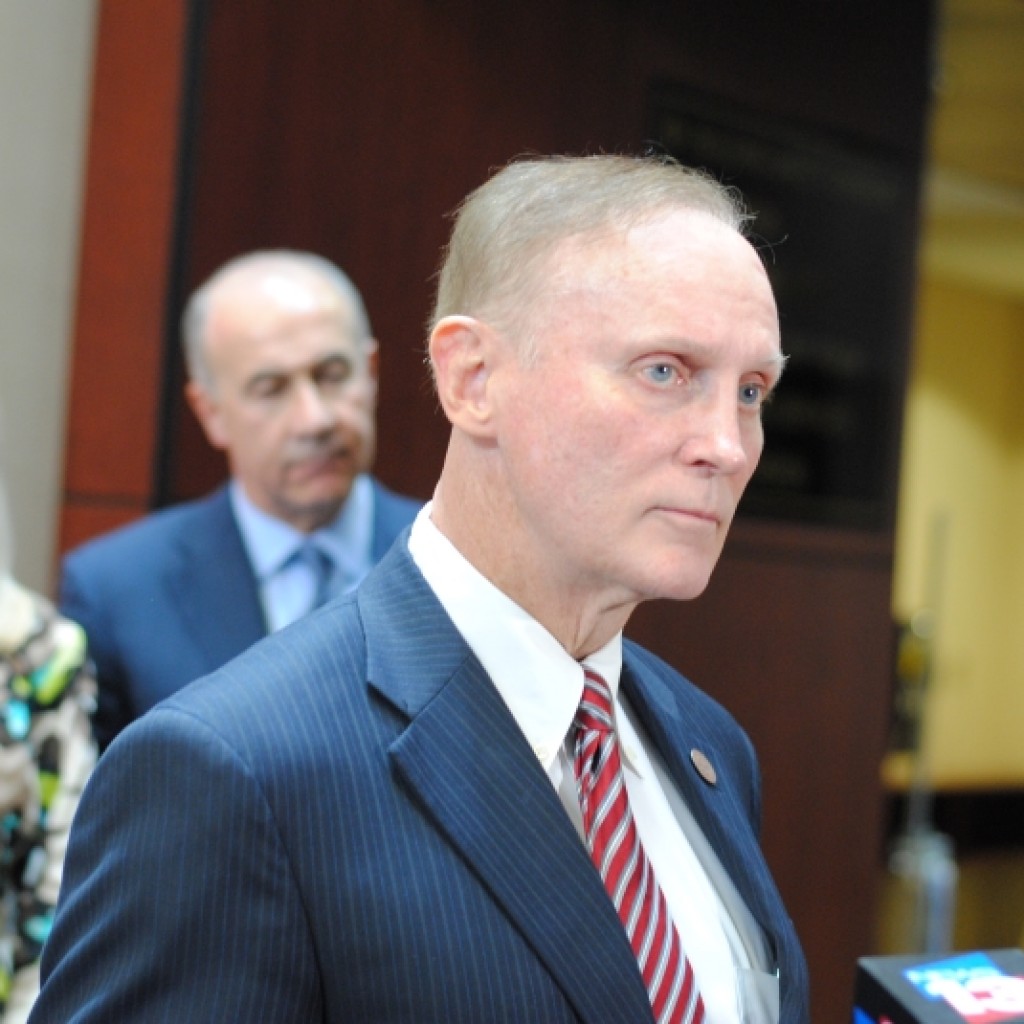 State Sen. David Simmons is primed to be the upper chamber's second-in-command during the 2019 and 2020 Legislative Sessions.
Senate President-elect Bill Galvano, a Bradenton Republican, on Wednesday announced his selection of the Longwood Republican to fill the role.
The Senate is expected to approve Simmons' appointment on Tuesday, when the chamber meets for Organizational Session.
Simmons is a longtime state lawmaker, having served an eight-year stint in the state House before being elected to the Senate in 2010. During his first term in the Senate, Simmons served as Majority Whip, another leadership role.
The Pro Tempore "is responsible for ensuring we abide by the letter and spirit of the Senate Rules to ensure all Senators have the opportunity to advocate for their constituents," Galvano wrote in a memo announcing the selection to his chamber colleagues.
"We share a love of history and an appreciation for the rules and procedures that govern the legislative process," Galvano continued, noting Simmons previously chaired the Senate Rules Committee. "As President Pro Tempore he will ensure we maintain the high standards of fair and open civil discourse expected of the Florida Senate."
Simmons has been a "reliable partner" in working through difficult policy issues presented to lawmakers, added Galvano.
"We have all seen David's unmatched work ethic and tireless determination to fiercely advocate for the issues and causes he supports," said Galvano. "However, those of us who have served with David in both the House and the Senate have also witnessed the countless occasions where he demonstrates the same tenacity and dedication when speaking up for his fellow Representatives or Senators if he feels that a colleague has been treated unfairly."
Incoming House Speaker Jose Oliva announced his leadership team last week, along with committee assignments.