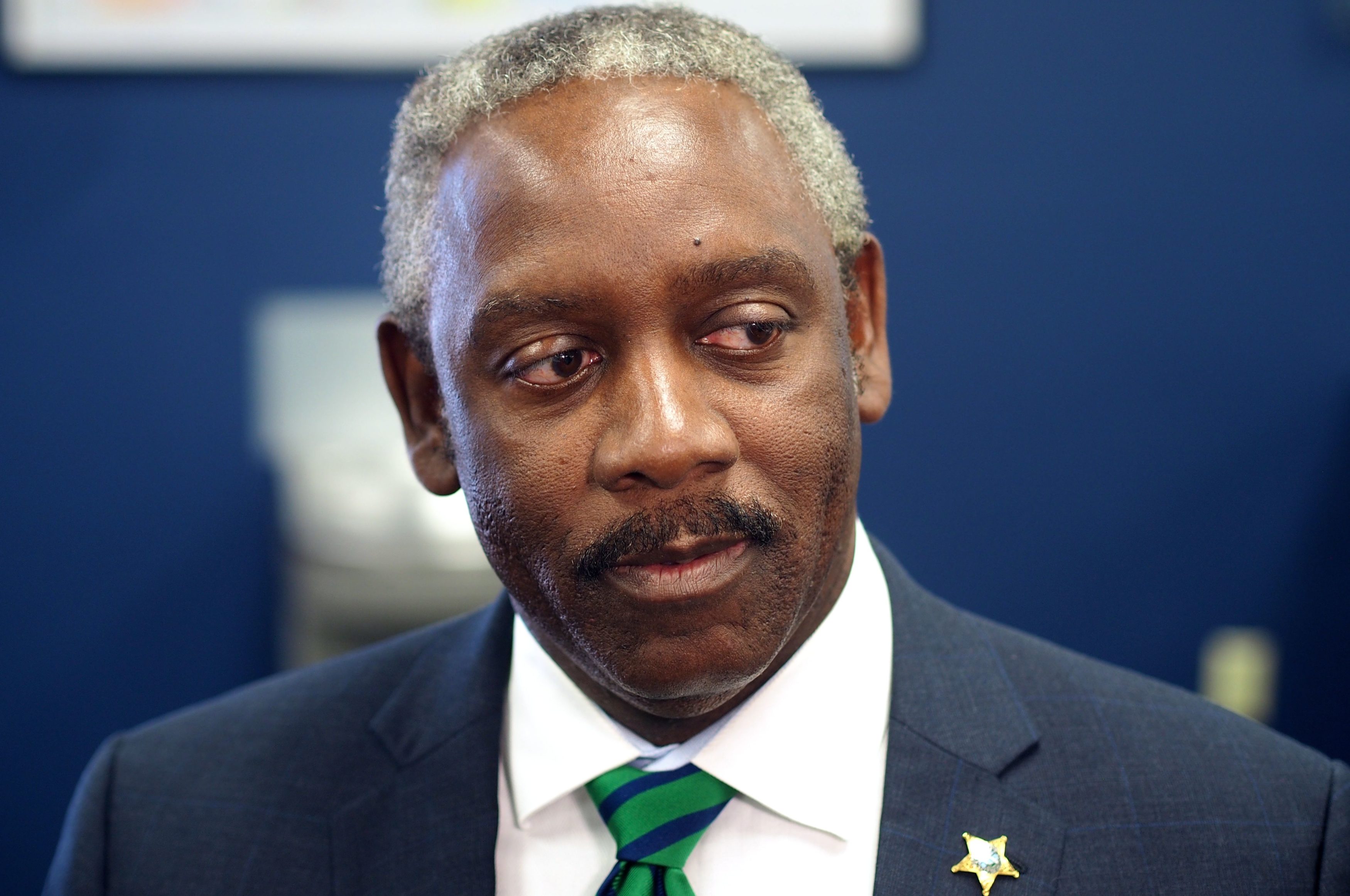 Orange County Mayor-elect Jerry Demings is expecting to start making announcements about his transition no earlier than next week, and, so far, he has been keeping his staffing choices close to his vest while his administration's core values and agenda still are being openly debated.
Demings won the Mayor's job in the Aug. 28 election and put together a large transition advisory team in September. He is set to be sworn in on Dec. 4 as the county's first Democratic Mayor in 20 years. He'll be joined by the county's first Democratically controlled Board of County Commissioners in more than 20 years, leading to widespread anticipation of big changes.
But to date Demings has revealed none, not even picks for his top personal staff in the Mayor's office. And outgoing Orange County Mayor Teresa Jacobs and some of her inner staff already are packing their belongings this week.
Demings' transition advisory team has been meeting with the county's operational staffs and holding public meetings to hash out policy and organizational recommendations for his administration. But while Demings has attended the meetings, he has not indicated his preferences for many specifics yet. The group holds its final meeting Friday and intends to submit its final recommendations to Demings next week.
Jacobs formally leaves office next Monday, though for all practical purposes Friday will be her last day. She was elected Orange County School Board Chair and her first meeting there will be Nov. 26. Orange County Commissioner Jennifer Thompson, whose term is ending on Dec. 4, will serve as Acting Mayor until then.
Demings transitional team's policy and organizational meetings say as much about what they are pursuing as what they are not.
Demings' transitional team created four committees: technology and innovation; customer service and business development; building a community that works for everyone; and sustainability and growth.
Their missions, members say, are not to change the world, but to adjust foundations in county government to make higher priorities out of such goals as following Orlando's lead as a national leader in the sustainable-city movement; making delivery of city services less bureaucratic; and addressing gaping and growing holes in the county's affordable housing and public transportation landscapes.
Topics excluded from transitional discussions, because Demings said he wanted them reserved for public discussions through the Orange County Commission: growth boundaries for Orange County's future development, and funding for SunRail, for which the county will soon inherit responsibility.
All of those were top campaign platform priorities not just for Demings but also for his two chief rivals, Pete Clarke and Rob Panepinto, looking like low-hanging fruit. Yet a certain amount of reality also has become apparent in the task force's discussions thus far: that in many ways Jacobs' county administration had done at least credible jobs trying to address them, and some problem, such as the county's downward-spiraling shortage of affordable housing, seem so intractable as to be discouraging.