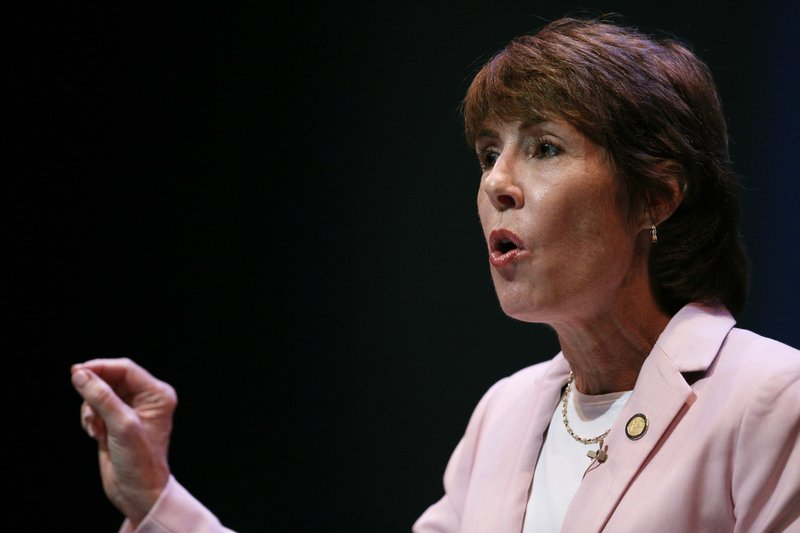 Former U.S. Rep. Gwen Graham is joining efforts to rebuild the Panhandle after Hurricane Michael, taking a leadership position with the Rebuild 850 initiative.
Graham, who finished second in this year's Democratic gubernatorial primary, will serve as a co-chair for the group along with GOP former Florida House Speakers Allan Bense and Will Weatherford.
Rebuild 850 urges people to donate, volunteer, and invest in the region hit hardest by the storm. The organization attempts to coordinate the efforts of various groups such as Volunteer Florida, the Florida League of Cities, the American Red Cross, and many others.
"The people of North Florida have always been proudly self-reliant, but in the unprecedented aftermath of Hurricane Michael, they need all of Florida to pull together on their behalf," Graham said.
"Rebuild 850 will play an important role in rebuilding our communities and helping the families hit hardest by the storm, which is why I am proud to join this vital initiative and to serve with Speakers Bense and Weatherford."
Pegging Graham to help lead the group, alongside the Republican politicians, is aimed at demonstrating the need for widespread help to carry out the recovery efforts.
"Hurricane Michael didn't care about the political affiliation of the people whose lives it impacted, and recovery must also rise above any divisions," Weatherford said. "There is nothing more important than helping our communities get back on their feet."
Donations to REBUILD 850 will be administered by Volunteer Florida's Florida Disaster Fund. That's the state's private fund established to assist communities following disasters.
The funds are distributed to approved organizations that are serving affected individuals throughout both disaster response and long-term recovery.
Short-term goals include tree removal and debris cleanup, tarp installation, mucking out and gutting of homes, and food distribution. Long-term recovery includes rebuilding homes, businesses, and communities while offering financial guidance and planning services.

"Gwen's caring leadership and deep connections to the region are why we asked her to co-chair Rebuild 850," Bense added. "It doesn't matter what part of Florida you call home — we're all in this together, and all Floridians must pull together to help our neighbors in need."