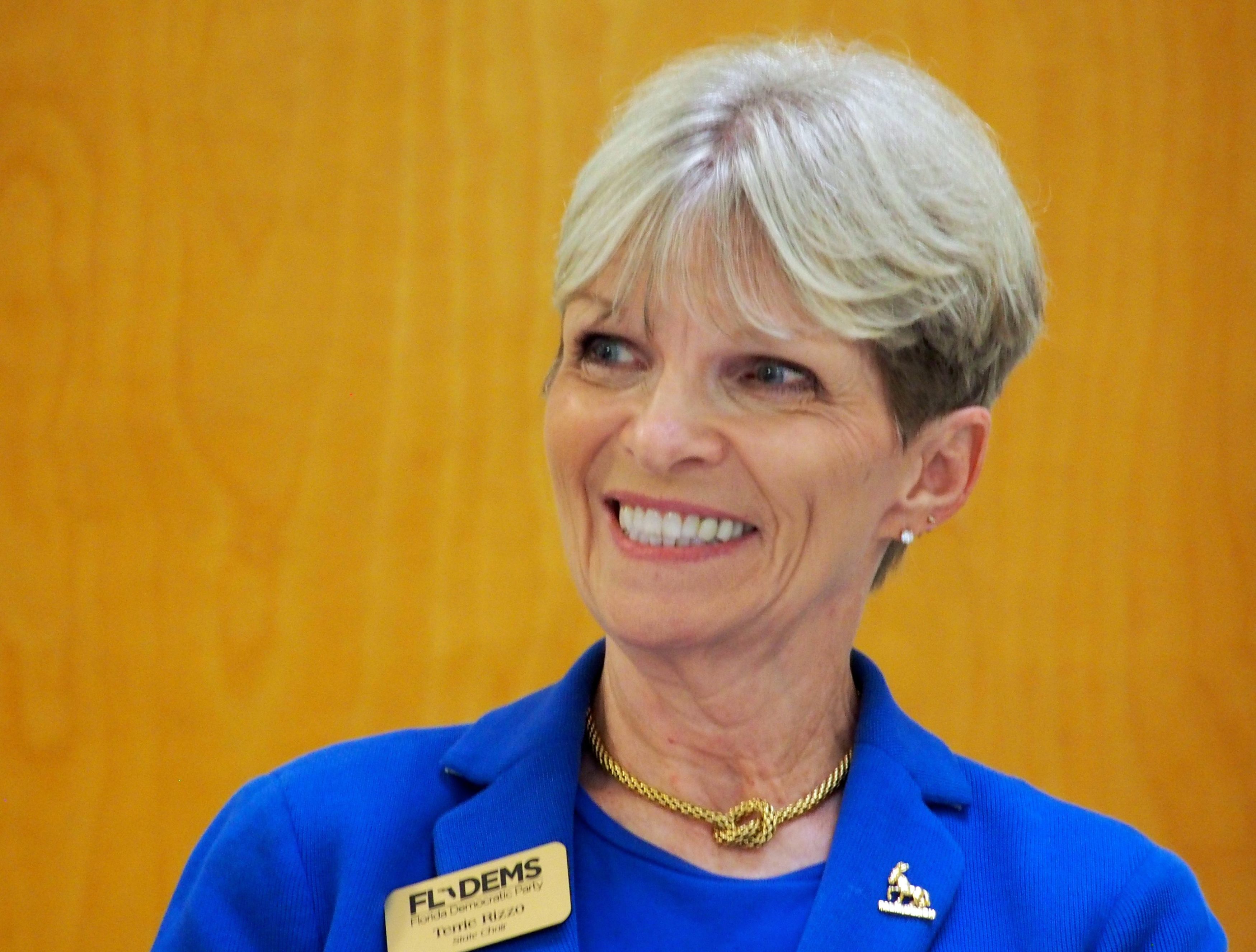 The Rick Scott for Senate campaign is calling on incumbent U.S. Sen. Bill Nelson "to demand the immediate resignation" of Florida Democratic Party Chair Terrie Rizzo.
Jackie Schutz Zeckman, Scott's campaign manager, sent an email to news media Thursday.
"News reports yesterday and today revealed that the Florida Democrat Party (sic) engaged in an illegal scheme to alter election forms and deceive voters regarding the deadlines for submitting votes," she said, using the term of disparagement invented by Republicans.
"Democrats even admitted plans to fraudulently mislead voters in anticipation of including ballots submitted after the legal deadline if they could convince a judge to disregard Florida election law.
"Federal prosecutors are also investigating this clear example of attempt to fraudulently mislead voters by the Democrat Party (sic) in Florida.
Nelson "can either stay silent and be in favor of organized fraud by the Democrat Party (sic), or he can do the right thing and demand the immediate resignation of Florida's Democrat Party (sic) Chair," she added.
A response from the Florida Democratic Party is pending.
As for calling the opposition the "Democrat Party," it's a "slight that goes back decades," as then-NPR ombudsman Alicia Shepard has explained, quoting "New York Times language maven" William Safire in 1984.
"Why, Republicans asked for years, should we allow the Democrats to get away with the adjective 'democratic'?" he wrote. "As a result, partisan Republicans, especially those who had been head of the Republican National Committee, called the opposition 'the Democrat party.'"
"The habit was begun by Republican presidential candidate Thomas E. Dewey in 1940," NPR reported.
"According to Safire's Political Dictionary, in 1955 Leonard Hall, a former Republican chairman, began referring to the 'Democrat' rather than the 'Democratic' party. Hall dropped the 'ic ' because, he said, 'I think their claims that they represent the great mass of the people, and we don't, is just a lot of bunk.' "