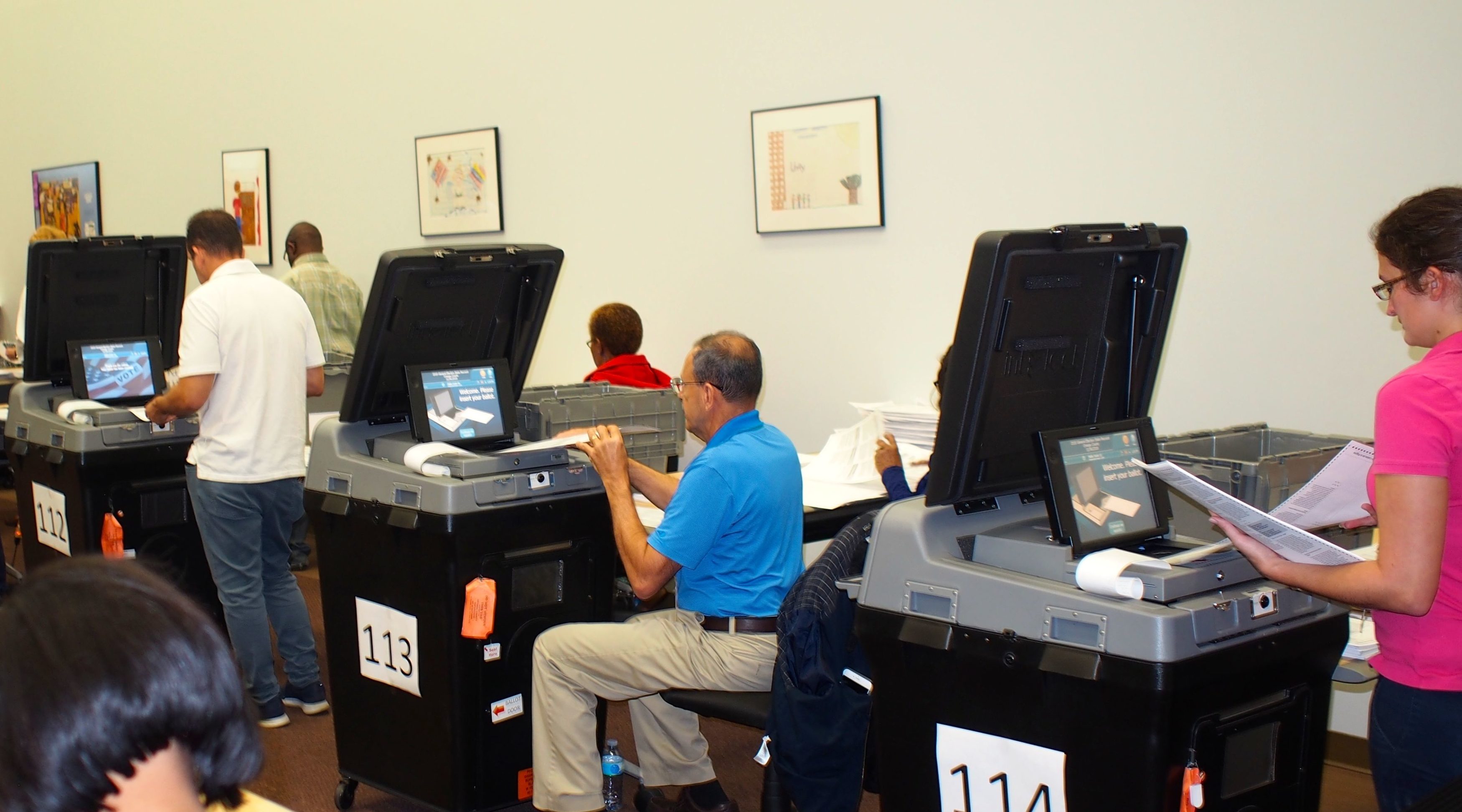 The Orange County vote canvassing board has completed its machine recounts of the 2018 election with very little change in the final tabulations of contested races.
Orange is the first of Florida's seven big, urban counties — which include Miami-Dade, Broward, Palm Beach, Hillsborough, Pinellas, and Duval — to report the machine-recount numbers. It's among these counties that Democrats hope to make gains in the U.S. Senate and gubernatorial elections and solidify the lead in the Florida Agricultural Commissioner contest.
Orange County's recounts showed no discernible difference in any of those races' counts.
In the end, 478,999 votes were recounted in Orange County, according to the report posted by the Orange County Supervisor of Elections Office Thursday morning and on its way to Tallahassee. That's actually down slightly from the total of 479,122 total reported last week to the Florida Division of Elections, for the pre-recount total.
The results show the striking Democratic lean for Orange County, where the Democrats won by more than 110,000 votes in all three contested statewide races, through the machine recount.
In Orange County, Democratic U.S. Sen. Bill Nelson topped Republican Gov. Rick Scott in the U.S. Senate election, 293,828 votes to 180,628. The percentage difference remained unchanged from last week's count: 61.76 percent for Nelson, 37.97 percent for Scott.
Democratic Tallahassee Mayor Andrew Gillum topped Republican nominee Ron DeSantis in the gubernatorial election, 296,063 to 174,148, via Orange County voters. The percentage difference remained unchanged: 62.22 percent for Gillum, 36.60 for DeSantis.
Democratic nominee Nikki Friedman topped Republican state Rep. Matt Caldwell in the Florida Agriculture Commissioner election, 288,545 Orange County votes to 174,591 for Caldwell. The percentage difference remained unchanged: 62.30 percent for Friedman, 37.70 for Caldwell.