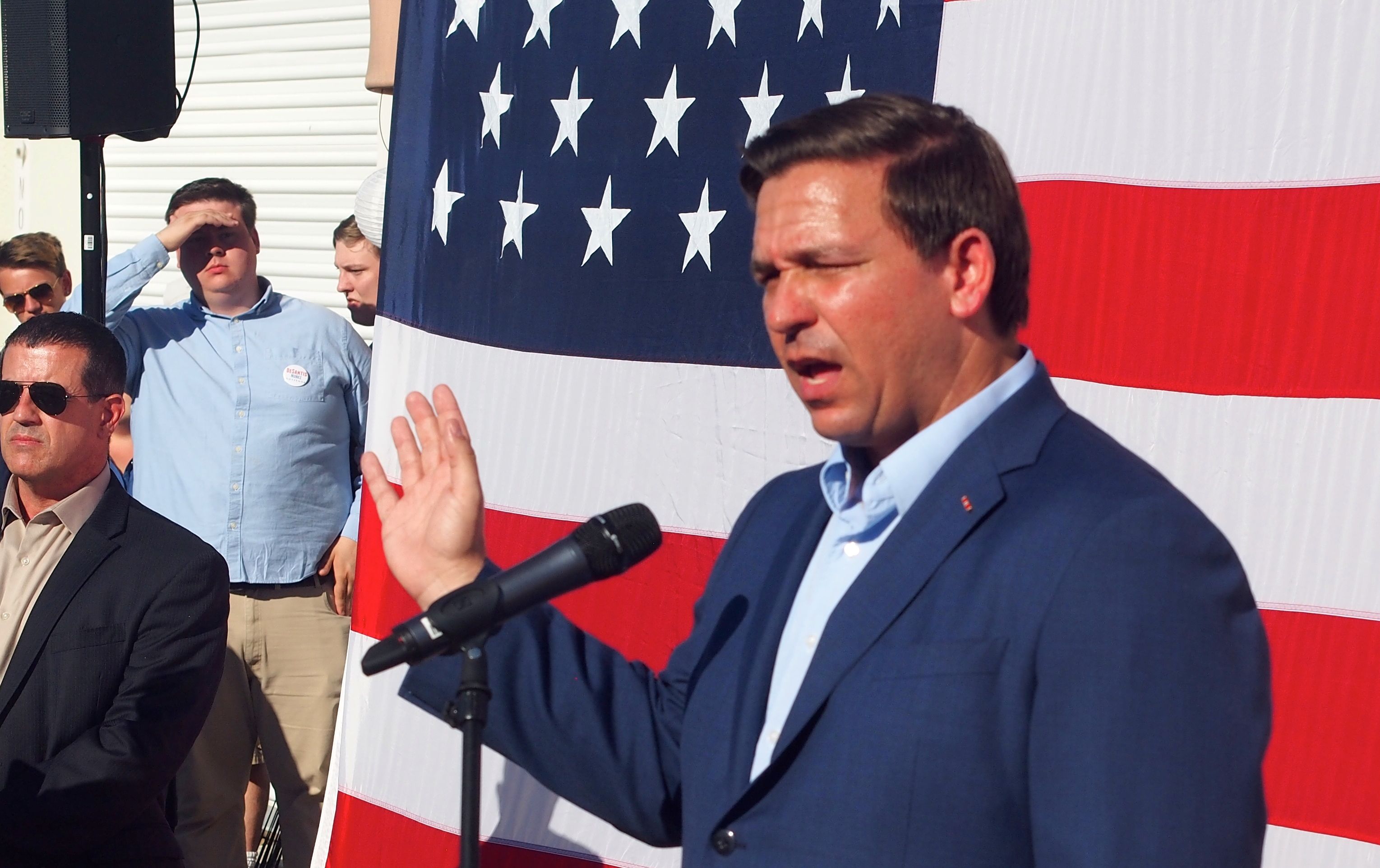 Republican Ron DeSantis, the 40-year-old former three-term Congressman, has defeated Democrat Andrew Gillum to become the next Governor of Florida after a mandated machine recount.
The win was just 0.4 percent, a spread of 33,652 votes.
The gubernatorial race, like the U.S. Senate and Agriculture Commissioner contests, had margins under the 0.50 percent threshold that triggers a recount. With the margin more than 0.25 percent, DeSantis is Governor-elect, after one of the most spirited campaigns in Florida in decades.
Now, the path forward.
DeSantis described the results as "clear and unambiguous" in a statement before discussing the contest of ideas that characterized the campaign and inviting Gillum to share ideas.
"Campaigns are meant to be vigorously debated contests of ideas and competing visions for the future. The campaign for Governor achieved this objective as evidenced by historic voter turnout from people of all parties across our state," DeSantis said.
"But campaigns of ideas must give way to governing and bringing people together to secure Florida's future. With the campaign now over, that's where all of my focus will be," DeSantis added.
"And, to this end, I invite Mayor Gillum to join me in the days ahead in a conversation about the future of our great state. We have both traveled the state and met Floridians from all walks of life. Sharing these experiences will, I believe, help us unite our state and build toward unity on behalf of the people of Florida," DeSantis said.
However, even before the state released its results, Gillum said the count wasn't done.
"A vote denied is justice denied — the State of Florida must count every legally cast vote. As today's unofficial reports and recent court proceedings make clear, there are tens of thousands of votes that have yet to be counted. We plan to do all we can to ensure that every voice is heard in this process. Voters need to know that their decision to participate in this election, and every election, matters. It is not over until every legally casted vote is counted."
Vote counting isn't fully over, but there is little chance of the Governor race going into a second overtime.
County elections officials are scheduled to file their official returns to the state by noon on Sunday, with the state Elections Canvassing Commission meeting Tuesday to certify the results.
A ruling Thursday by a federal judge leaves open the possibility of more votes in the race. U.S. District Judge Mark Walker issued an order giving potentially thousands of Florida voters a chance to fix their ballots by this weekend if they were rejected because of mismatched signatures.
But Walker rejected a request from U.S. Sen. Bill Nelson, who is trailing Gov. Rick Scott by about 12,600 votes in their Senate race, to extend the recount deadlines. Several counties reported they were unable to complete the machine recounts by the 3 p.m. Thursday deadline, including Palm Beach and Broward counties.
Gillum would need to cut the gap between him and DeSantis by more than 13,000 votes to get within the 0.25 percent threshold.
Gillum would also have up to 10 days after the certification of the election outcome on Tuesday to file a lawsuit contesting the results, according to state law. He had not done so as of Thursday afternoon.
However, his attorney Barry Richard told MSNBC earlier in the week that Gillum was "reviewing his options" on a lawsuit, expressing concern that the election showed that Florida's laws are impacting "the fundamental right to vote."
"He feels an obligation to ensure that votes are counted and not to sit back when we're beginning to learn that they are not being counted for a number of reasons," Richard told MSNBC.
DeSantis has been in Tallahassee frequently since Election Night, and he is already rounding out his transition and embryonic administration.
At least four people are in the running to become Ron DeSantis' chief of staff: Kathy Mears, Scott Ross, Scott Parkinson, and Shane Strum, according to sources familiar with the interview process.
Campaign manager Susie Wiles, who guided the campaign down the stretch, is not in that mix; she will be returning to the private sector after helming the transition process.
Wiles and Parkinson are leading the transition process, with assistance from four heavy hitters: U.S. Rep. Matt Gaetz, former U.S. Sen. George LeMieux, former Lt. Gov. Toni Jennings, and former state House Speaker Richard Corcoran,
While DeSantis has promised continuity with the Rick Scott era, those who have covered state government throughout Scott's eight years know that some of the harshest battles were between the populist right in the state House and the more pragmatic Senate.
On the campaign trail and in outreach, DeSantis contrasted himself with Gillum, suggesting the Tallahassee Mayor's policies are too far left for Florida.
The Ponte Vedra Republican pledged to veto any and all tax increases for the next four years, contending that a state's low-tax environment is its greatest asset for expanding the economy. In contrast, Gillum in part ran on a corporate tax rate hike.
DeSantis, who has described himself as a "Teddy Roosevelt-Republican," is outspoken on environmental concerns.
He railed against his primary opponent Adam Putnam for not faulting the state's massive sugar industry for the proliferation of toxic algae blooms plaguing the Treasure Coast. He has promised to expedite the construction of a reservoir south of Lake Okeechobee, expected to help ease the amount of toxic overflow into nearby estuaries.
Adding weight to his environmental policy platform was support from The Everglades Trust.
While the rough outline of a DeSantis administration continues to emerge, less certain is the immediate future of Democrat Gillum.
__
Tallahassee correspondent Danny McAuliffe and The News Service of Florida contributed to this post.