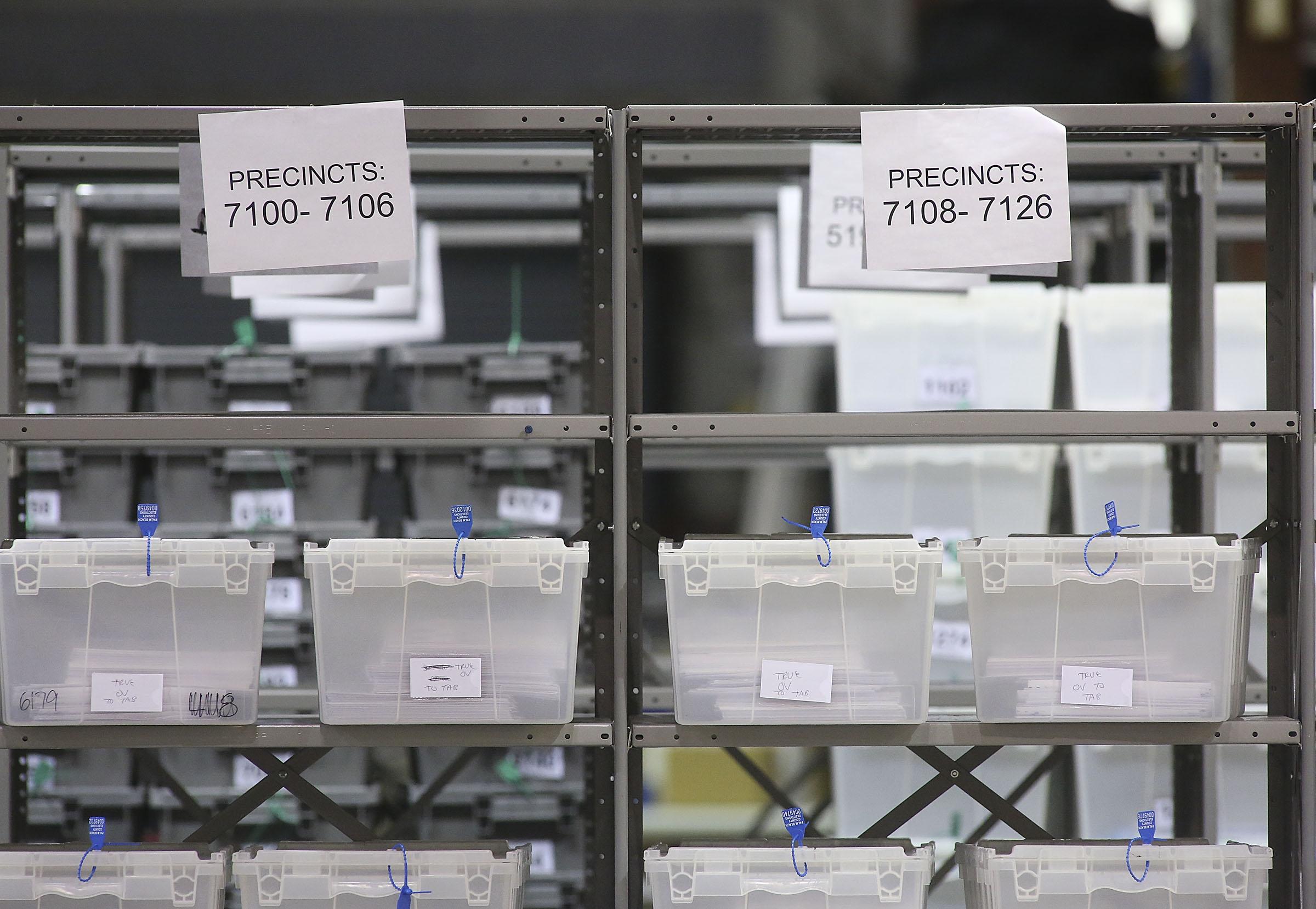 A complete hand recount of a close U.S. Senate race and an even tighter Agriculture Commissioner contest ultimately produced no change in outcome.
Election officials in Florida's 67 counties faced a noon deadline today to submit results of a manual recount on two statewide races separated by less than a 0.25 percent.
In the high-profile Senate race, Republican Rick Scott ultimately received 4,099,505 to Democrat Bill Nelson's 4,089,472. That's a divide of just 10,033, or 0.12 percent of more than 8.1 million votes cast.
A machine recount of the race put Scott at 4,097,689 and Nelson at 4,085,086, a lead of 12,603. But while each lead of the race has tightened the margin, Scott remains the leader.
Scott this morning called on Nelson to concede the race.
"Be remembered as the statesman who graciously conceded after 42-years of public service," Scott's campaign said in a statement, "or be remembered as the sore loser who refused to face the people he served."
Nelson's campaign said the senator will make a public statement today at 3 p.m.
As for the Agriculture Commissioner race, Democrat Nikki Fried ultimately won 4,032,954 to Republican Matt Caldwell's 4,026,201. That's just 6,753 votes, or 0.08 percent of the vote.
The machine recount showed Fried at 4,024,666 and Caldwell at 4,029,973, a lead of 5,307.
But the manual recount grew her lead to its largest point yet.
Both races, though, remain the subject of ongoing litigation.
Nelson, the three term incumbent, fought successfully to have a deadline extended for voters to contact elections supervisors about signatures on mail-in ballots. That deadline passed last night at 5 p.m.
Caldwell continues to seek answers on why Broward County counted some 80,000 ballots after Election Day. His attorneys contended in court last week that Broward officials counted thousands of votes received after polls closed.
Hand recounts also were ordered in two state House races and a state Senate race.
In Florida Senate District 18, Democrat Janet Cruz appeared to edge incumbent state Sen. Dana Young, holding a 382-vote lead following completion of a hand recount in Hillsborough County.
In Florida House District 26, Republican Elizabeth Fetterhoff holds a 61-vote lead over Democratic incumbent Patrick Henry.
Meanwhile, in Florida House District 89, Republican Mike Caruso held a 32-vote lead over Democrat Jim Bonfiglio.
There, Jim Bonfiglio had sued Palm Beach County Supervisor of Elections to count his race ahead of the Agriculture Commissioner contest.