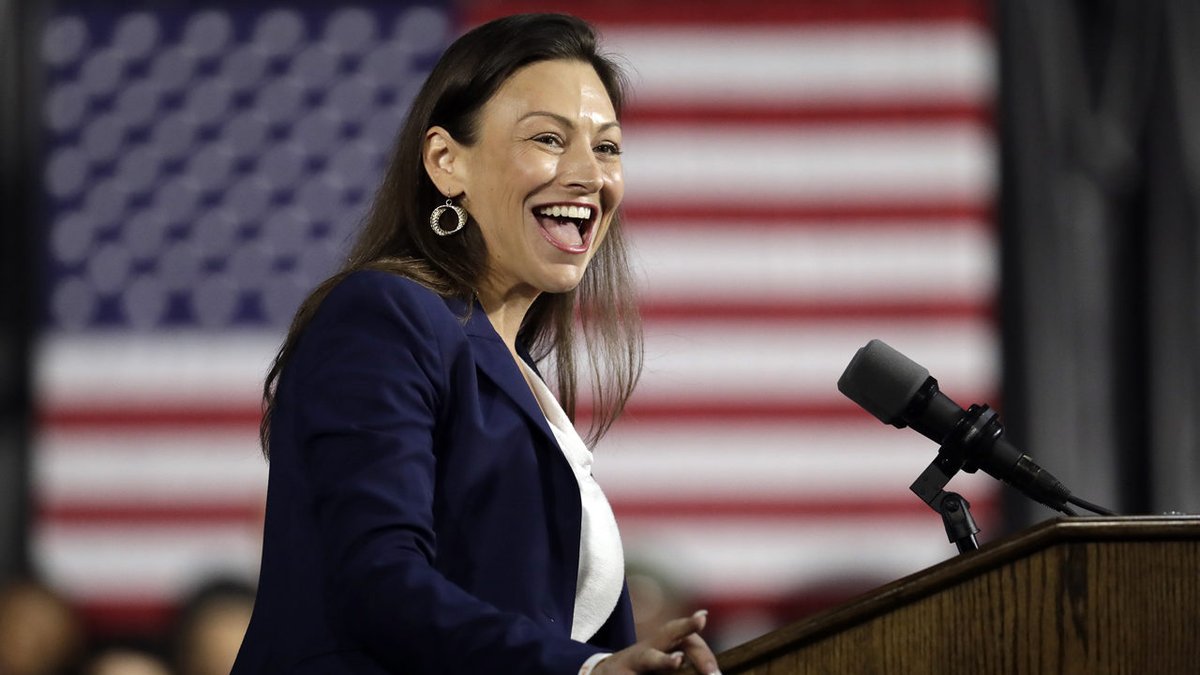 Democrat Nikki Fried declared victory once again in Florida's Agriculture Commissioner race.
"I'm honored to serve as your next Commissioner of Agriculture. Now, we come together and work in union to govern for the people of Florida," Fried said today on Twitter.
But officials with Republican Matt Caldwell's campaign say he's waiting on controversy in two South Florida counties to settle.
Florida elections officials were required today to submit results of a manual tabulation of over- and undervotes to the Florida Division of Elections today.
The state now reports Fried won 4,032,954 votes to Caldwell's 4,026,201 statewide, a difference of 6,753 votes or 0.08 percent.
But that recount doesn't reflect any change in Palm Beach County, which has yet to begin its hand recount in the Agriculture Commissioner race.
A judged directed officials in Palm Beach to complete the smaller Florida House District 89 recount ahead of the Agriculture Commissioner contest.
Caldwell officials don't plan to make any announcements regarding the race until every significant election dispute gets settled.
Officials also argue with a decision for a machine recount of the race to use the original totals in some counties, most notably Broward County, which reportedly misplaced more than 2,000 votes between the initial tabulation and a machine recount.
Based on media reports of the machine recount totals, it could cut Fried's lead by more than 1,100 votes based on Broward totals alone if the second count was used in the state's official total.
And Caldwell's legal team, which sued the Broward County Supervisor of Elections office, contends officials in that county accepted 6,873 vote-by-mail ballots logged in after polls closed on Election Day.
Still, even if those votes were removed, those ballots would need to have favored Fried overwhelmingly. Fried won the vote in Broward with just over 69 percent of the vote.
For his part, Caldwell himself took to Twitter yesterday only to suggest he would continue his campaign tour of Florida.
"While the tempest rages on, it's refreshing to get back on the #2lanetravels and visit our friends at the Richloam General Store," he wrote.
But in Fried's statement today, she appeared ready to put the election in the rearview mirror.
"To everyone who put their lives on hold and worked to see the recount process through, to protect the integrity of our democracy—thank you."
To everyone who put their lives on hold and worked to see the recount process through, to protect the integrity of our democracy—thank you.

I'm honored to serve as your next Commissioner of Agriculture. Now, we come together and work in union to govern for the people of Florida.

— Nikki Fried (@nikkifried) November 18, 2018
While the tempest rages on, it's refreshing to get back on the #2lanetravels and visit our friends at the Richloam General Store. pic.twitter.com/YrzP3d4dgL

— Matt Caldwell (@mattcaldwell_fl) November 17, 2018