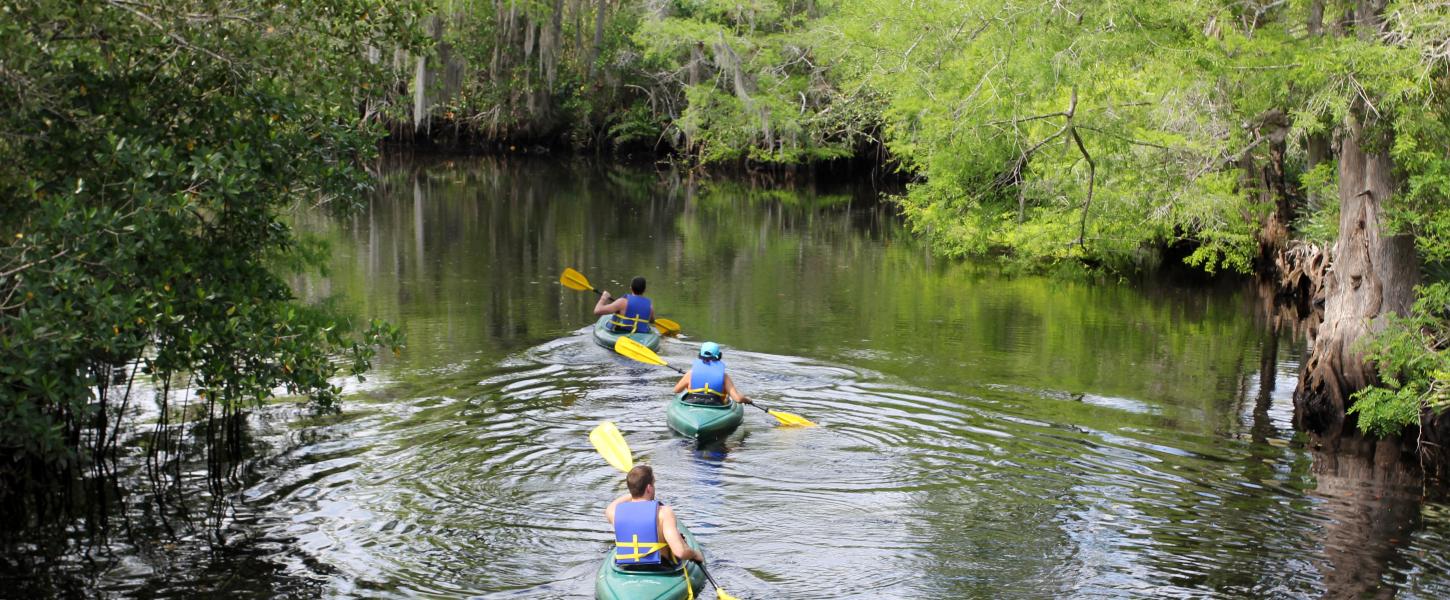 Florida's state parks are open 8 a.m.-sunset on Thursday, "offering an abundance of family-friendly activities in the beautiful outdoors," the Florida Department of Environmental Protection said in a news release.
"Holidays are the perfect time to visit state parks and trails," Florida State Parks Director Eric Draper said. "Each year I look forward to taking advantage of the cooler weather to get outside — my favorite places are state parks and trails."
The department also encourages Florida's residents and visitors to "Opt Outside" and explore Florida's great outdoors on Black Friday (Nov. 23).
"Opting outside is a great way to make memories with family, get active and reconnect with nature," the release said. "Additionally, visitors can purchase Florida State Parks Annual Passes and Deluxe Real Florida Passports, which make for great holiday gifts."
Some parks are hosting special events through the weekend, including:
— Highlands Hammock State Park is hosting its 26th annual Turkey Trot 5k 7-9 a.m. Thursday.
— Manatee Springs State Park is hosting Clay Landing Days, a living history event, Friday and Saturday. "Covered wagon rides will take visitors along the North Trail with a stop at the Seminole Chickee Hut where settlers and Seminoles will let you see what life was once like."
— Anastasia State Park is hosting a Photo Scavenger Hunt 10-11 a.m. Sunday: "Bring your smartphone or digital camera and have fun taking pictures while exploring the park."
You can also find an event at a park near you.