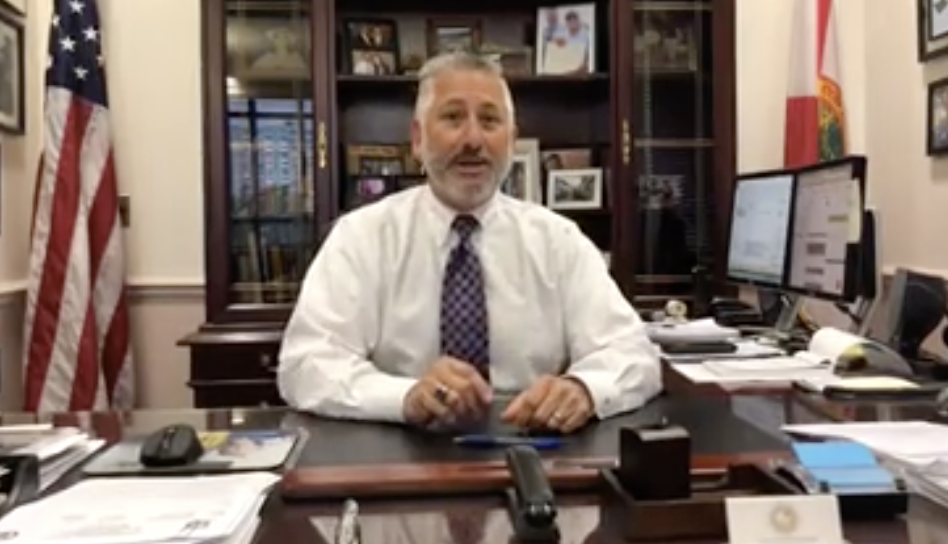 Local officials are encouraging Tampa Bay area residents to skip the Black Friday madness this year at big box retailers and large chains and instead spend their money in local stores and shops for Small Business Saturday.
"Our small businesses here in St. Pete are really important to us. We believe it's what really gives our city its character," St. Petersburg Mayor Rick Kriseman said in a Facebook Live video Tuesday.
"I know Black Friday is Friday and everyone likes to do their shopping (then), but stay home. Save your shopping for Saturday."
Across the Bay, Tampa U.S. Rep. Kathy Castor shared a similar message: "What we know is that you spend $100 in a small business, then $68 stays in this community." 
That same spending in a national chain means less than $50 is put back into the local economy.
Castor spoke alongside small business owners in Seminole Heights where, just a year ago, the neighborhood was ravaged by a series of murders that left small businesses struggling to make ends meet. Locals were staying in, avoiding potential danger.
"It is vitally important here, where we are a community of small business owners to support each other," Castor said.
Small Business Saturday has become popular in recent years, partially because the Tampa Bay region has a robust small business economy, but also because progressives are calling attention to the fact that Black Friday obsession keeps retail workers away from their families for the holiday.
Black Friday is no longer just on Friday, with many large retailers now open on Thanksgiving. Target, for example, opens at 5 p.m. Thursday. Walmart's Black Friday begins at 6 p.m. Thursday.
Local events touting Small Business Saturday include a Pet Pal charity in St. Pete at Right Around the Corner on Central Avenue. People can get $1 off draft beer if they show receipts from local businesses.
Also, boutiques along the 600 Block of Central Avenue all are offering special deals for customers shopping Saturday.