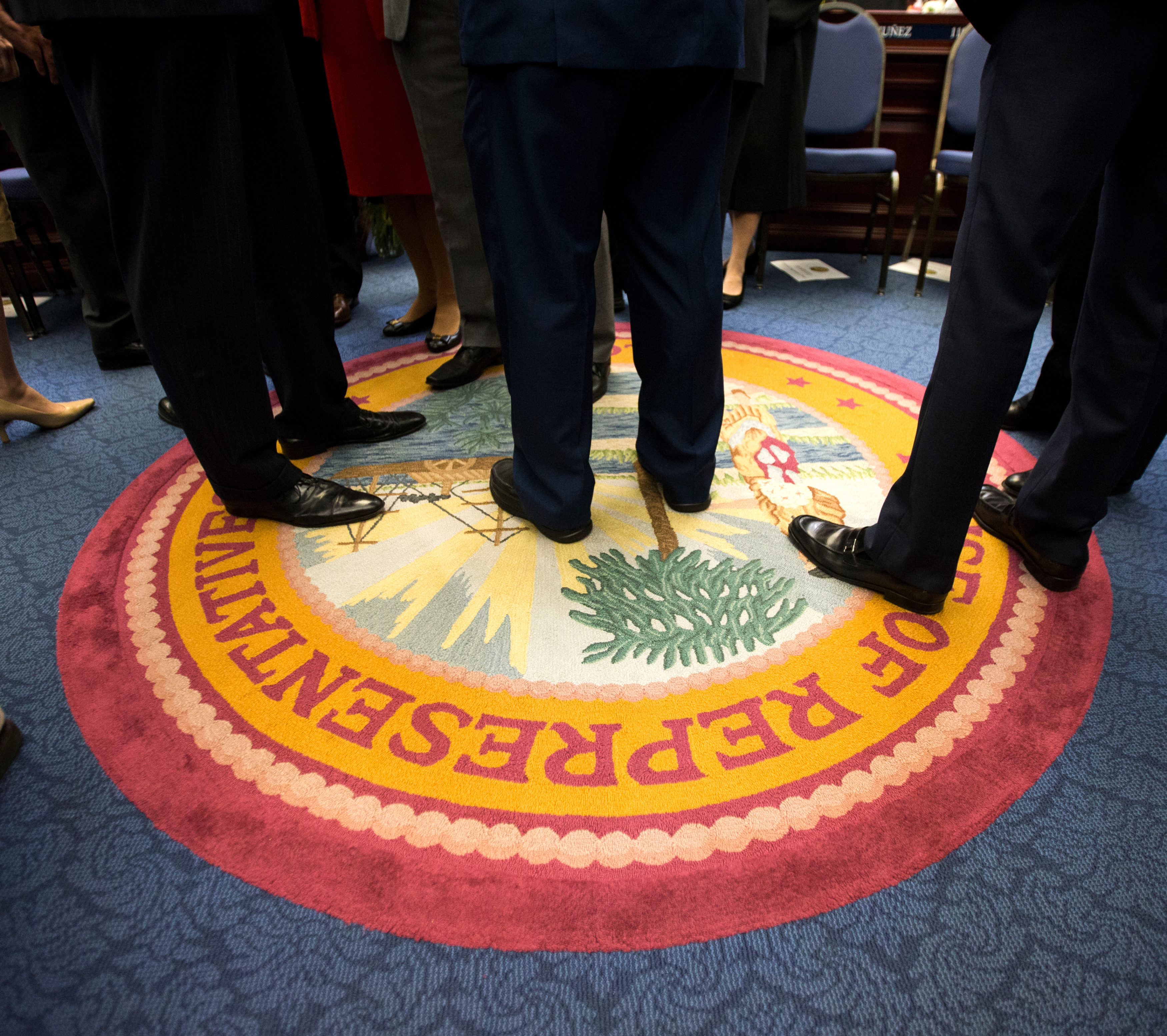 Just a couple weeks removed from the 2018 election, Florida lawmakers are already looking ahead to their 2020 re-election campaigns.
Republican Reps. Clay Yarborough and Mike Beltran and Democratic Rep. Patricia Williams on Tuesday added their names to the list of two-dozen incumbent members of the Florida House who have opened campaign accounts for the 2020 cycle.
The trio followed Republican Reps. Jason Fischer and Randy Fine, who opened their campaign accounts Monday, in making the first step toward another term in Tallahassee.
All members of the Florida House were sworn in Tuesday during the chamber's organization session in Tallahassee.
Fischer, Fine, Williams and Yarborough are members of the 2016 freshman class and each easily won re-election this cycle.
Fischer defeated Democrat Ken Organes 59-41 in the race for Jacksonville-based HD 16; Fine toppled Democrat Phil Moore in Brevard County's HD 53; and Yarborough earned 59 percent of the vote against Democrat Timothy Yost in HD 12, also based in Duval.
Williams' only challenge came in the primary, where she cruised by Paulette Armstead 59-41 percent to earn another term in Broward County's HD 92.
Beltran, meanwhile, defeated Democrat Debbie Katt 55-45 percent to earn his first term in Hillsborough County's HD 57, which was held by former Republican Rep. Jake Raburn for six years before he announced he wouldn't seek a fourth term.