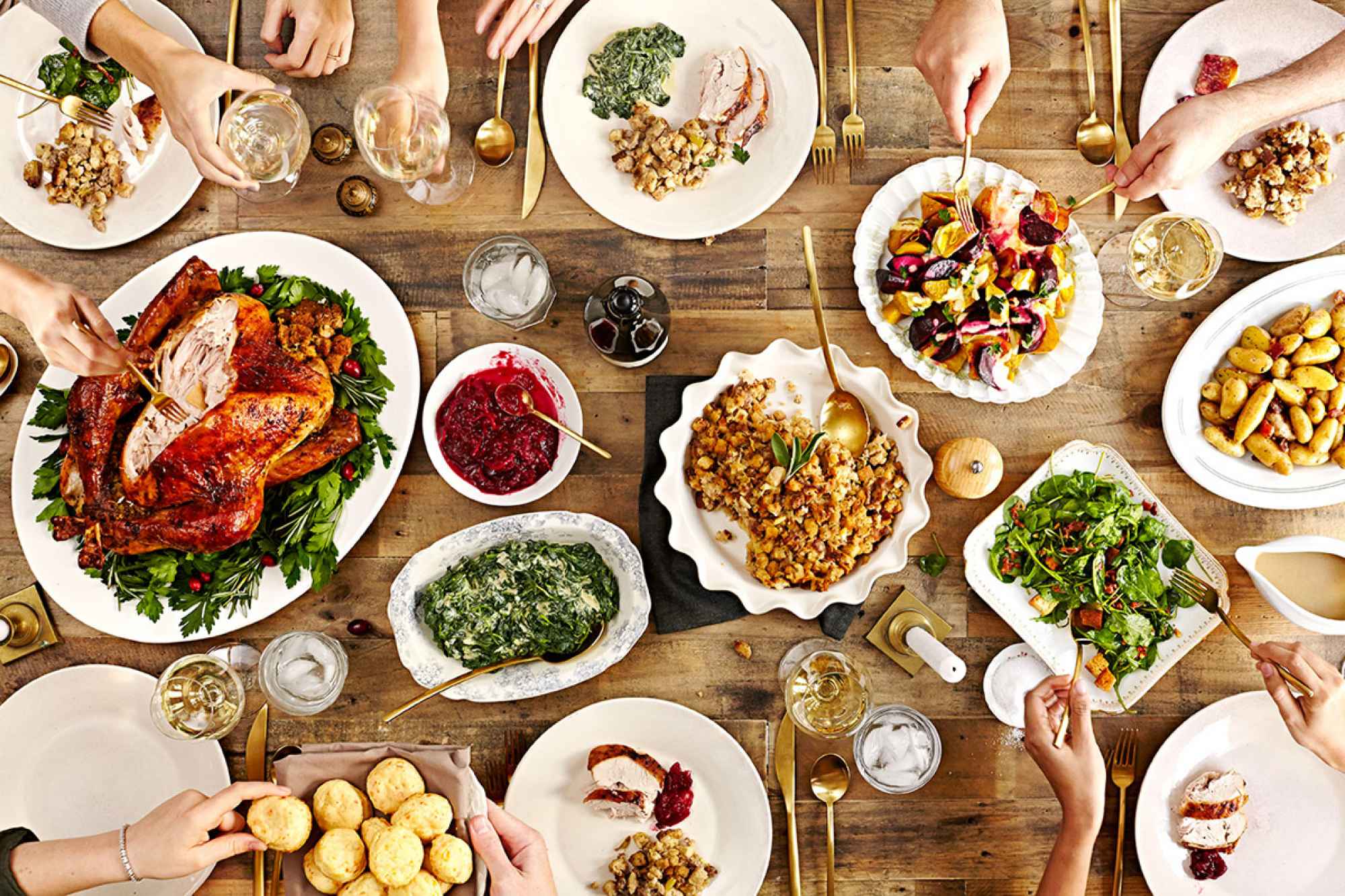 With the economy still going strong, American families may have more money in their pocket to throw down for this year's Thanksgiving feast.
Turns out, they won't have to.
For the third straight year, the average cost of a Thanksgiving Day meal has dropped. That's according to an informal survey of traditional Thanksgiving Day staples by the American Farm Bureau Federation (AFBF).
This year's meal costs $48.90 for a family of 10, on average. The priciest item is, of course, the turkey. A 16-pound bird will cost about $21.71, a drop of 3 percent since last year and the cheapest it has been since 2014.
"Thanks to an ample supply, turkey remains affordable for consumers, which helps keep the overall cost of the dinner reasonably priced as well," AFBF Chief Economist Dr. John Newton said.
For the overall meal, prices haven't been this low in eight years.
"Since 2015, the average cost of Thanksgiving dinner has declined steadily and is now at the lowest level since 2010," Newton said.
So aside from the main course, what else constitutes a "meal," according to the AFBF?
In addition to the turkey, their list includes cranberries, peas, pumpkin pie with whipped cream, rolls with butter, stuffing, sweet potatoes, a veggie tray, and coffee and milk.
The group measures cost by factoring in quantities to feed a family of 10 while still having leftovers.
Several items showed significant drops in prices since 2017. A three-pound bag of sweet potatoes went from $3.52 to $3.39. A one-pound bag of green peas dipped from $1.53 to $1.47. And a gallon of milk dropped from $2.99 to $2.92.
"Milk production has increased, resulting in continued low retail prices," Newton said. "In addition, grocers often use milk as a loss leader to entice consumers to shop at their stores."
But some items also saw modest price increases this year including cranberries, pumpkin pie mix and stuffing.
The AFBF has been conducting its Thanksgiving price survey since 1986, as an informal way to track prices leading up to the big day. This year's version involved 141 volunteer shoppers visiting grocery stores in 39 states.