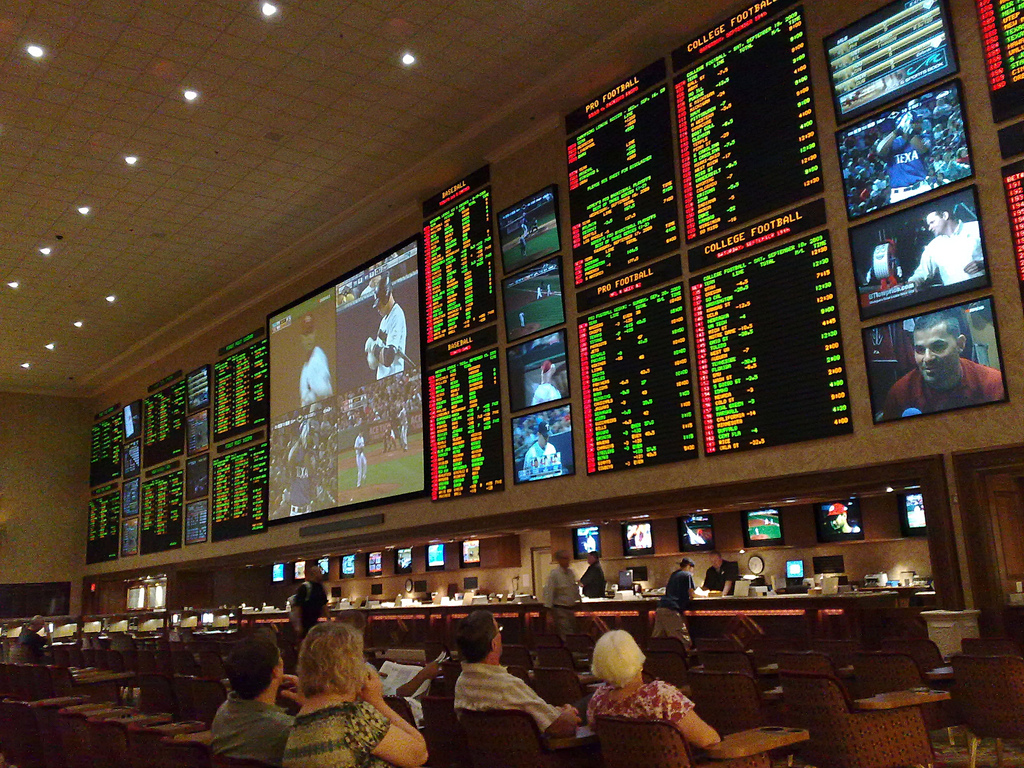 The next big debate over gambling in Florida could be on sports betting — with one top lawmaker already flexing his muscle regarding lawmakers' say over it.
This month, voters approved Amendment 3, also known as the "Voter Control of Gambling" amendment, by 71 percent. Its aim: To "ensure that Florida voters shall have the exclusive right to decide whether to authorize casino gambling," the ballot summary says.
But incoming Senate President Bill Galvano, a Bradenton Republican, says he doesn't think the state constitution would be implicated in regulating and taxing sports wagering if legislators want to do so. He met with reporters last week.
The amendment doesn't list sports betting by name, but does define "casino gambling" as "any of the types of games typically found in casinos." And it says casino gambling is "class III gaming" under federal Indian gambling law, which does include sports betting. 
At stake to states? Billions in tax revenue: Spectrum Gaming Group, a New Jersey-based gambling consulting firm, reports there are 18 states "with either proposed legislation or legalized sports betting not yet active … At a 15 percent tax rate and digital betting, these states could generate $1 billion-$1.4 billion in tax revenue."
The U.S. Supreme Court opened the door in May. It overturned a 1992 federal law that banned governments, including the states, from allowing sports wagering. (Sports betting no doubt is happening now in Florida; it just isn't expressly legal under state law.)
FanDuel, the online fantasy sports concern, wants in on the action here. In an email to customers, it urged Florida voters to oppose Amendment 3, saying it "would stop any chance of bringing sports betting to Florida dead in its tracks."
Galvano — a lawyer and former president of the National Council of Legislators from Gaming States — said, "We're looking at what opportunity is there." Amendment 3 exempts dog and horse racing, and jai alai, but another measure, Amendment 13, outlaws greyhound racing by the end of 2020. 
"It may require, if we decide to regulate sports betting and collect revenues from it, that we go back out to a referendum," Galvano added. "I'm not convinced it would require another constitutional amendment."
Nope, says John Sowinski, president of Voters in Charge, the political committee behind the amendment.
"Florida's Constitution and the will of the people are now crystal clear on this matter," he said. "Only Florida voters, by constitutional initiative, have the authority to authorize any form of casino gambling, including sports betting.
"That's not just our opinion," he added. "That is the stated opinion of sports gambling advocates who opposed Amendment 3 with their millions, and with their communications on the subject.
"Any legislation that ignores Amendment 3 and its overwhelming voter support is patently unconstitutional and an affront to the will of the people," Sowinski said.
Nonetheless, there's another impetus for the state to get its hands around gambling on sports, Galvano said: "I think it would behoove us to bring stability with the Seminole Tribe as part of a bigger package."
As a House member, he helped draft what's known as the Seminole Compact. The agreement grants the Tribe exclusive rights to offer certain kinds of games, such as blackjack, in return for payments to the state. It fully owns the Hard Rock brand of hotels and casinos around the world and in Florida, including locations in Hollywood and Tampa. 
Tribal representatives have said that any tacit approval of sports betting and fantasy sports violates their exclusivity, however.
And though the Tribe and the state settled a lawsuit over blackjack, allowing them to offer the game till 2030, the Tribe's continued payments to the state are contingent on state gambling regulators promising "aggressive enforcement" against games that threaten their exclusivity.
Among those, for example, are "pre-reveal" games. The electronic games found in bars that play and pay out like slots.
The 1st District Court of Appeal in August upheld a circuit judge's ruling that the games are illegal slot machines, but companies behind the games have asked the Florida Supreme Court to take up the issue. That court has not yet decided whether it will, according to dockets.
Gary Bitner, longtime spokesman for the Seminoles, said it's "good to hear Sen. Galvano talk about stability in connection with the Seminole Tribe. Stability has always been the Tribe's primary goal."
Lawmakers first meet in an "Organization Session" on Tuesday, when Galvano and House Speaker-designate Jose Oliva will be officially named heads of their chambers. The first time committees will meet is Dec. 11-14, with the 2019 Legislative Session opening March 5.