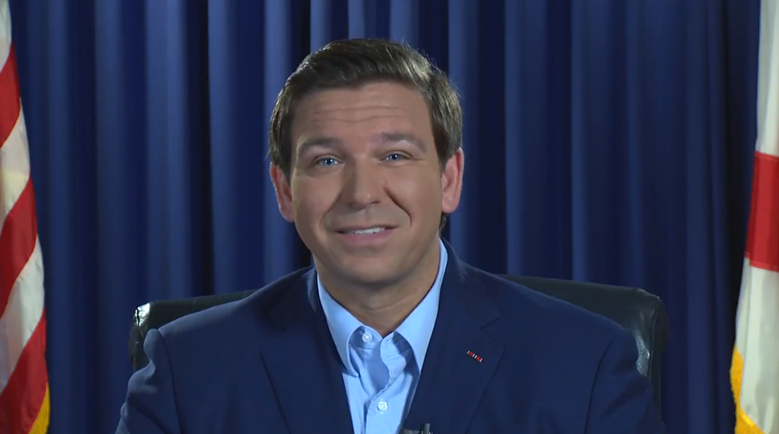 With seven weeks to go until his inauguration, Governor-elect Ron DeSantis is seeking applicants for his administration.
To that end: the DeSantis Transition website, which allows interested parties to chase their dream jobs in Tallahassee.
The fields on the website all but fill themselves out; in fact, the only ones that aren't autofill include Department and Position.
Some jobs, of course, are being addressed offline. The search for a chief of staff is already in shortlist mode, including names such as Shane Strum, Scott Parkinson and Scott Ross.
One potential high-profile darkhorse candidate (former House Speaker Richard Corcoran) has been discussed also.
Parkinson is already engaged in a directorial role in the transition, as is former DeSantis campaign manager Susie Wiles.
Speaker Corcoran is one of four chairs: the other three are Rep. Matt Gaetz, former U.S. Sen. George LeMieux, and former Lt. Gov. Toni Jennings.
James Blair, the Enterprise Florida board member who served since the summer as a senior adviser, will advise on policy.
Blair was the mail vendor for the primary and general campaigns and was involved with general strategy and messaging while managing execution of direct voter contact programs.
DeSantis' director of recruitment, Chris Clark, was former Senate President Don Gaetz' adviser. And before that, Gov. Jeb Bush's.
Before moving into DeSantis World, Clark was with the Florida Medical Association, one of the first major professional groups to back the DeSantis candidacy.
Ben Gibson, the former Deputy General Counsel to Gov. Rick Scott and current partner at Shutts & Bowen LLP, will be general counsel of the transition.
In other moves previously announced: Dave Vasquez, who performed under pressure as the campaign's press secretary, will stay on to handle communications for DeSantis through the transition; and Drew Meiner, who had deputy roles with the campaign and DeSantis' Congressional office, will be director of operations.