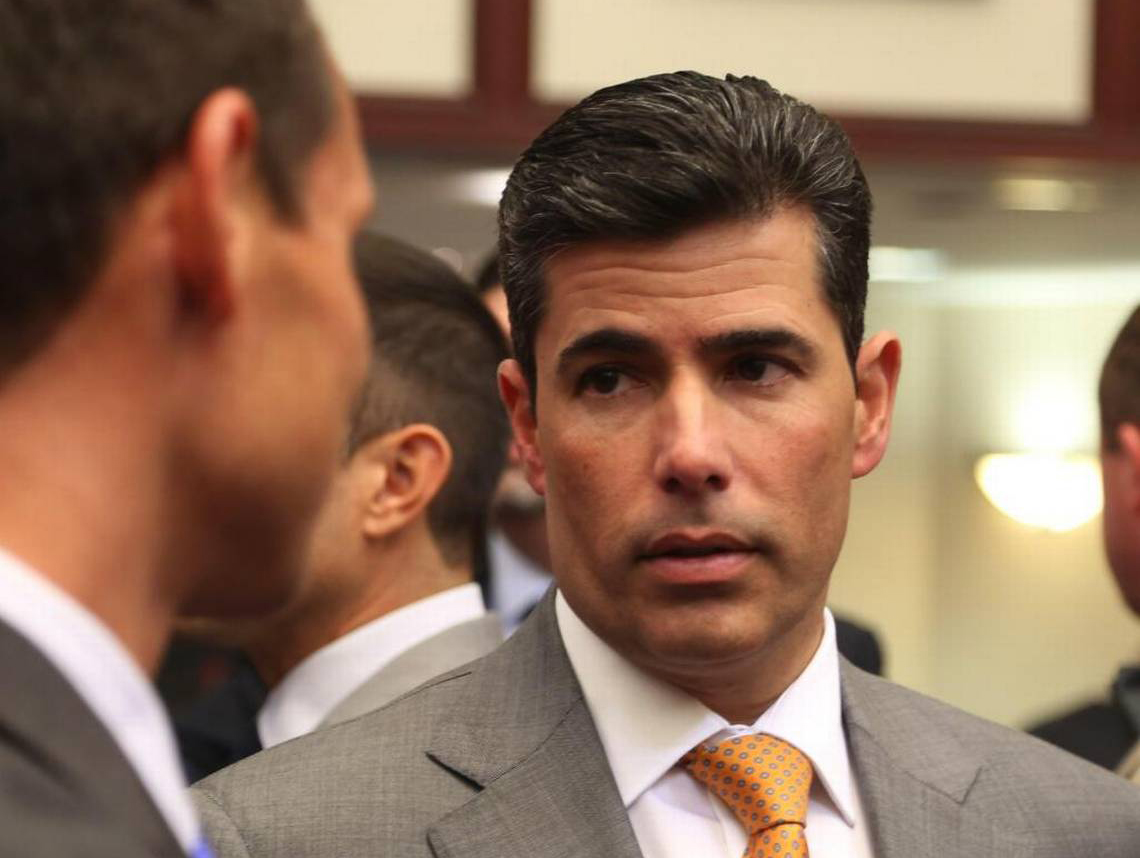 During a ceremonial meeting of Florida House Republicans, members unanimously nominated Jose Oliva as House Speaker and MaryLynn Magar Speaker Pro-Tempore.
The House will convene early Tuesday to formally recognize the two lawmakers, along with others, in their leadership capacities set for the next two legislative sessions.
Republican state Rep. Blaise Ingoglia, in recognizing Oliva, described the Miami Lakes lawmaker as someone who has "unwavering principle." Ingoglia, of Spring Hill, is the chairman of the Republican Party of Florida and Oliva's Tallahassee roommate.
Republican Rep. Travis Cummings, of Orange Park, spoke before Magar's formal nomination, calling her a lawmaker of  "grace, warmth, class and toughness." Notably, Magar, a Tequesta Republican, suffered a stroke during her first term in office, but returned to Tallahassee just two months after recovering. 
"When God granted me a new day, Speaker Oliva was one of my very first visitors," Magar said, recalling the 2014 incident. She promised to pursue "less government, more freedom and equal opportunity" in her new leadership capacity.
Speaking to reporters afterward, Oliva shed light on how the next 60-day lawmaking session will proceed.
He said he hopes lawmakers do not have to pass a record-high budget during the 2019 Legislative Session. Last year, outgoing Gov. Rick Scott signed an $88.7 billion fiscal plan — the largest in state history.
"We have to look at per-capita spending," Oliva said, noting that thousands of new residents locate to Florida each year. "Our increase in spending, should there be one, should be commensurate to per-capita … we should not have an increase in per-resident spending in the state of Florida."
Oliva also said he looks forward to working with Republican Governor-elect Ron DeSantis on issues ranging from health care to the environment. He noted DeSantis' health care plan centers on "mainstream, free-market ideas."
On the environment, Oliva said lawmakers "know that there's work that must be done," like construction of a reservoir south of Lake Okeechobee. He pointed out that DeSantis campaigned heavily on the environment, targeting the toxic-algae blooms plaguing the estuaries lining Florida's southeastern coast. 
A strong relationship with President Donald Trump, Oliva said, could help secure the reservoir expected to curb Florida's algae outbreaks. Trump signed a bill in October authorizing construction of the reservoir.
"I think DeSantis' relationship with the current President is going to be very beneficial to get that done," Oliva said.
Oliva also expects to revisit the state's election laws, which have been criticized in the wake of three hotly contested statewide recounts that followed the November election.