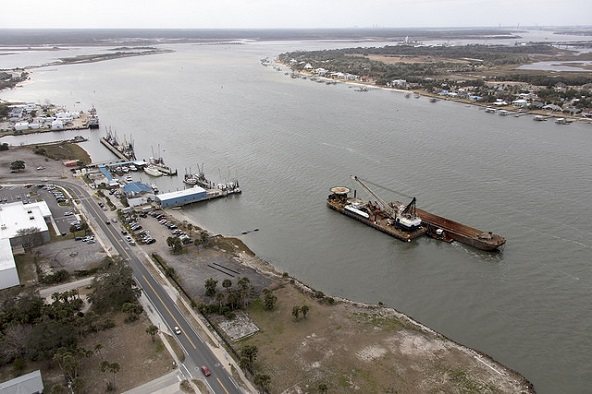 JAXPORT's dredging of 11 miles of the St. Johns River scored important financial backing Wednesday, after the U.S. Army Corps of Engineers budgeted $46 million more toward it in its FY 2019 work plan.
The $46 million is almost equal to the $50 million secured in the previous two budget years, a potentially good sign for the area's clout with the White House.
U.S. Rep. John Rutherford, a Jacksonville Republican, lauded the funds as a "major victory for our region" Wednesday.
"Additional federal investment into the expansion at JAXPORT is another major victory for our region," said Rutherford.
"JAXPORT recently became the largest port by container volume in the state of Florida. As a driver of regional economic activity and a strategically important national security infrastructure asset, we must continue to build upon this tremendous growth by enhancing the international competitiveness of JAXPORT," Rutherford added.
"Continued federal investment in the deep dredge project marks a significant step toward furthering JAXPORT's substantial contributions to Northeast Florida and to our nation," Rutherford concluded.
The money comes at a time when JAXPORT. Florida's largest container port, is booming, with its third straight year of double digit growth.
Dredging Today, a popular magazine in Jacksonville's City Hall, quoted a JAXPORT official explaining that this growth will not stop.
"It's not a matter of waiting for the deepening to be completed, they're coming now," Chief Commercial Officer Kristen DeMarco said. "We are very fortunate that federal, state and city governments are helping to support us and fund the project."
The $46 million for JAXPORT is the second biggest allocation for Florida in the work plan, falling just below $66 million of new money for the Herbert Hoover Dike.
The project is expected to cost somewhere over half a million dollars by the time it is completed.