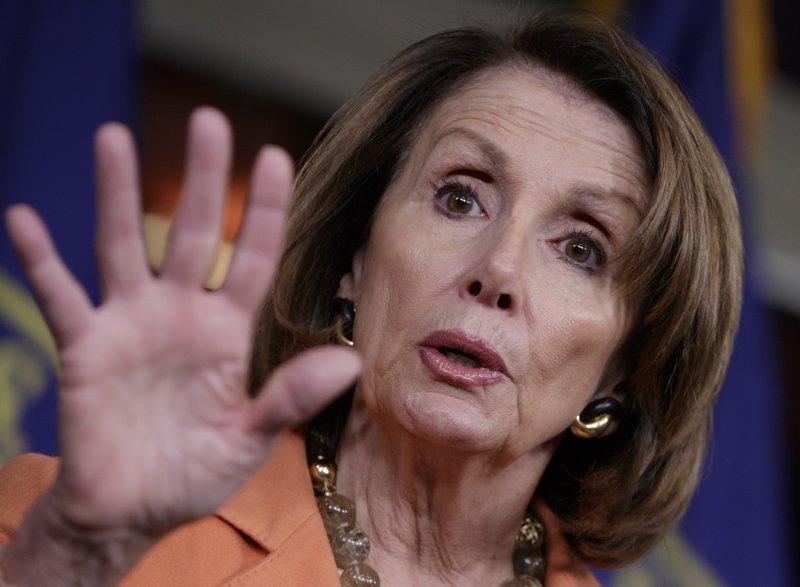 The nine insurgent Democrats of the congressional Problem Solvers Caucus including U.S. Reps. Stephanie Murphy and Darren Soto are down to pushing Minority Leader Nancy Pelosi for three key concessions before agreeing to support her for House Speaker.
The three concessions call for two changes that would require debates and votes on bills that get specific numbers of co-sponsors, and one change demanding that every member be allowed to have at least one bill debated and voted on in committee.
The caucus, broadly a bipartisan group of centrist lawmakers, initially made 12 demands of House rules reforms in June. The caucus said it has Pelosi's backing on three of those already, and the three highlighted Monday morning would make six of the original 12. Otherwise, Murphy, of Winter Park; Soto, of Kissimmee; and the other seven Democrats would consider withholding any votes for Pelosi in the January House Speaker election.
Pelosi, the California Democrat who served as House Speaker from 2007-2011, is certain to receive the Democrats' nomination for House Speaker in a Democratic Caucus vote expected Wednesday.
Yet if the Problem Solvers do not get their concessions, the Democrats on that caucus could gum up the works for her in the official congressional-wide vote in January, when she'll need 218 total votes and would be unlikely to get any Republicans' votes. There are at least 233 Democrats in the 116th U.S. House [with two seats still undetermined,] so the nine members of the Problem Solvers Caucus alone could not deny her election. But they could join with other Democratic insurgents to send the election into overtime when the floor would open to new nominees.
After receiving a letter with a longer list of demands shortly after the Nov. 6 election, Pelosi met with the Problem Solvers Caucus members two weeks ago and agreed in broad terms to the demands they laid out in a white paper they dubbed the "Break the Gridlock" plan in June. But the caucus members were not swayed by her general assurance.
"The bottom line is this: We need real rules reform to get bipartisan legislation heard — not just more committees to study the problem. Bipartisan legislation with broad support deserves honest debate and a simple up-or-down vote," the Problem Solvers Caucus stated in a release the group issued at midnight Monday morning.
"We are asking Leader Pelosi to publicly support three of the 'Break the Gridlock' rules changes that we first proposed in June to help spur immediate action on health care, immigration, and infrastructure," the group continued.
Specifically, the three rule changes the Problem Solvers said they seek are:
– When a bill receives 290 cosponsors [three-fifths of the House], it will go to the House floor for debate and a timely vote.
– When an amendment to a bill has at least 20 Democratic and 20 Republican cosponsors, it will get a debate and a vote when that bill is considered on the floor.
– Every Congress, each member will be allowed to introduce one bill for debate and a vote on a committee on which he or she serves. The bill must be germane to that committee's jurisdiction and have at least one cosponsor from the other party.