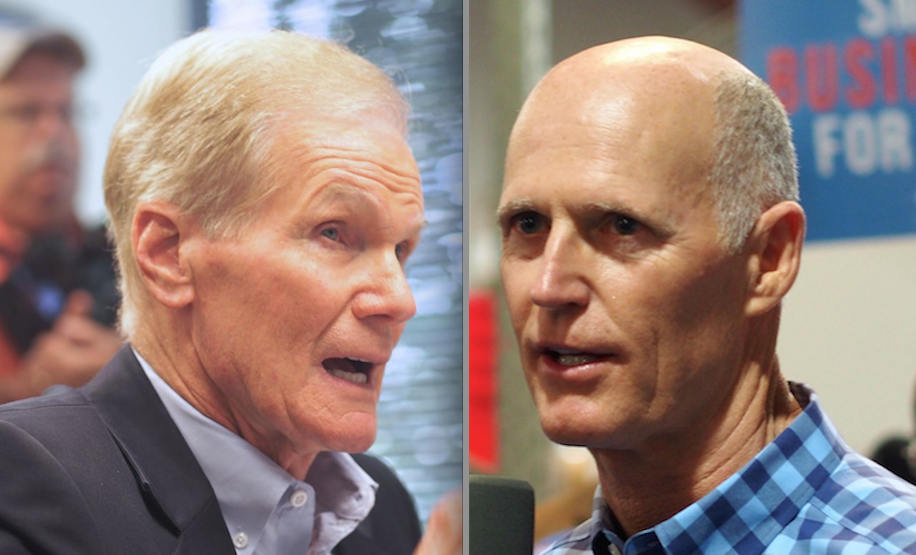 With the 2018 midterms in the rearview, along with a contentious series of recounts, it's worth reflecting on the historic nature of the U.S. Senate race here in Florida which turned out to be the closest ever in the state's history.
Outgoing GOP Gov. Rick Scott managed to defeat incumbent Democratic U.S. Sen. Bill Nelson by just 0.12 percentage points after the final manual recount totals were posted.
An analysis by Dr. Eric Ostermeier over at the University of Minnesota's Smart Politics blog shows how extraordinary this year's U.S. Senate race was.
Prior to 2018, the closest U.S. Senate race in Florida was held in 1988. U.S. Sen. Lawton Chiles, the Democratic incumbent, had elected not to run for a fourth term. That led to a pair of three-term congressmen to face off for the post, with Republican candidate Connie Mack III coming out on top.
Mack defeated his Democratic opponent Buddy MacKay by just over 30,000 votes out of more than 4 million cast, giving him a margin of victory of 0.85 percentage points.
Scott's margin of 0.12 percentage points easily bests that mark. More than 8 million votes were cast this cycle, with Scott earning an edge of just over 10,000.
Unsurprisingly, the U.S. Senate race here in Florida was also the closest in the country this cycle.
The second-closest race was in Arizona. Democrat Kyrsten Sinema defeated her Republican opponent Martha McSally by 2.4 percentage points. That's a blowout compared to what happened in the Sunshine State.
This is the second time a U.S. Senate race here in Florida has been the tightest in an election cycle. The 2004 race between GOP candidate Mel Martinez and Democratic candidate Betty Castor was the other.
According to Ostermeier, fourteen other states have gained that distinction twice. Indiana has hosted the nation's closest U.S. Senate race a whopping four times, with Nevada and Virginia doing it three times.
While the closeness of the vote in Florida may be surprising to some, here is a number to remember the next time you debate whether it's worth it to cast a vote during an election year: in 10 of the last 12 election cycle, at least one U.S. Senate race has been decided by less than a percentage point.
Of course, it won't always be Florida where that occurs. Neither of the state's U.S. Senate seats are even on the ballot in 2020.
But with six races going to recounts this cycle, three statewide races and three state legislative seats, it should be clear that a handful of votes can make the difference in some races.