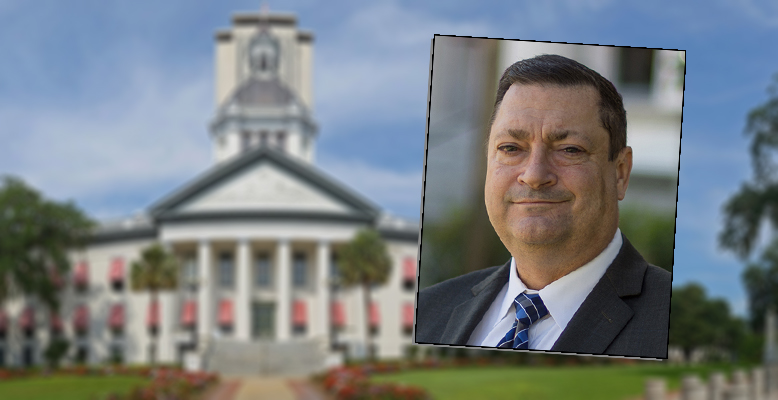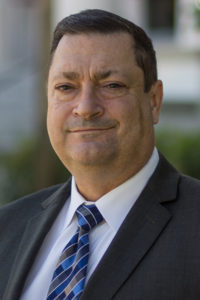 Longtime lobbyist Louis Betz has devoted his time and energy to many well-known clients over the years, but now he's aiming to tackle an issue of immense personal importance — with a little help from his friends, of course.
In 2013, Betz was diagnosed with a terminal lung disease and his only chance at survival was a double lung transplant, which he received last month with little time to spare. With his new lease on life, Betz plans to push for reforms to make the transplant process more equitable for Florida patients and their loved ones.
Betz recently sat down with Florida Politics for a Q&A on how he's holding up, what's in store for the future and how our readers can assist in helping him make his policy goals a reality.
__
Florida Politics: Louis Betz. The name alone is as well-known, both on Adams Street and on Adamo Drive in Tampa. Recently, unbeknownst to your friends and colleagues, you were fighting for your life. Tell Florida Politics readers what happened?
Louis Betz: I have been battling a severe lung disease while my breathing declined for the past five years. At the end of October my lungs became so scarred that I was unable to breathe even with assisted oxygen. I had been on the transplant list for months and in the hospital for about a week but was running out of hope for a transplant. It was the scariest and worst time of my life. I was lucky that I found a match in time for a double lung transplant only hours before my lungs stopped working. My life was saved. This became one of the happiest days of my life for me and my family.
FP: Is it true you got to know some other patients who were waiting for transplants but didn't make it?
LB: This process changed my life. Watching others suffer and die on the waiting list was and is one of the most difficult things I have had to live with and witness. What makes this worse is that there is so much room for improvement in the process about awareness, organ procurement and education about healthy lungs that will save lives.
FP: Only family knew about this situation?
LB: As with many diseases and personal issues, it is not easy to convey your thoughts and feelings. I never really wanted to burden others so I mostly kept it to myself and within our immediate family. Now I realize that decision was silly. It was not fair to my friends and extended family. Many have expressed frustration in having wanted to be there to help me during this time. My advice to others with medical issues is to embrace your problem and accept the help. There are many people that love you and want to be there to do what they can. Let them.
FP: What do you have to say to the doctors and nurses at Tampa General Hospital?
LB: They saved my life. There is no way I can ever thank them enough or show my gratitude. But I am going to try by helping to improve organ procurement opportunity and equity in Florida.
FP: Correct me if I'm wrong, but I detect a little frustration in your voice — perhaps even a little anger at the process. Is that fair to say? So, Florida gets the short end of the stick again?
LB: There have been some changes on organ procurement policy at the federal level over the past year that do not favor Florida. These changes have resulted in organ procurement change from a 500-mile radius to a 250-nautical mile radius, but Florida is 160 miles wide by 500 miles long. This is a huge problem for people awaiting transplants. Until last year, The United Network of Organ Sharing (UNOS) has been a good steward of the organ procurement process. Through a series of lawsuits and some rash decision making, changes were made that benefit other regions of the country disproportionately. Florida needs more representation in the UNOS process and on the Board of Directors to insure that any future rule changes are fair and take into consideration the needs of our state.
FP: So, what do you plan to do and how can Florida Politics readers help?
LB: There are some great organizations and institutions that work hard to make organs available to those in need. It is my goal to help them in any way to make the procurement process more fair to Florida and its residents. I am absolutely counting on my friends and the readers of Florida Politics to increase awareness and to help promote a cause that can save so many lives. To start, we can all register as organ donors on the official state web site. Thank you for registering. But that is only the beginning. We need to change the Federal rules that provide for a fair and equitable organ procurement policy that does not discriminate against geographic regions. I am not alone in this quest. I plan to be involved as long as it takes to get the job done.
FP: Do you plan to put time and resources behind this effort?
LB: Yes. I have been very fortunate in my career to have made strong relationships with very talented and smart people. I am prepared and well positioned to raise this issue to the level it needs no matter what it takes.
FP: Is there anyone in the political realm who is helping you, and is there anyone who may be reading Florida Politics who you would particularly like to reach out to and get them involved?
LB: Yes. I am expecting to get the support of our Governor, the Cabinet, the Legislature, our U.S. Senators and our members of Congress. Many of my close friends have pledged to help as well. I will be asking everyone who reads this to contact their "friends in high places" to keep this on the radar until we get results.
FP: From a philosophical and existential standpoint, what has this experience done to your outlook on life?
LB: Not many people can say that they have literally been given a second chance at life. I can. I have promised myself to make the donor family, my friends and my family proud of what I do with what I am now calling "Louis 2.0."
FP: We have Session coming up and you're a staple of that annual tradition. After what you've been through, do you have any advice to offer to your colleagues and others when arguments get heated and time and money are on the line?
LB: When I was diagnosed with this terminal disease five years ago, I was given great advice: "Take this one day at a time." That is how we have approached session for many years. Most of us involved in this process understand that you have to accomplish goals by building consensus and taking deliberate steps with the many participants already involved. Money is always an issue. Disagreements will happen. But I have found that if you get the right people at the table with the best intentions, we can develop good policy that will help our state. This is not a one session plan, but something that I see evolving over time as the medical community continues to excel in transplant and organ research. We are talking about saving lives. The right policy will prevail above flawed politics.