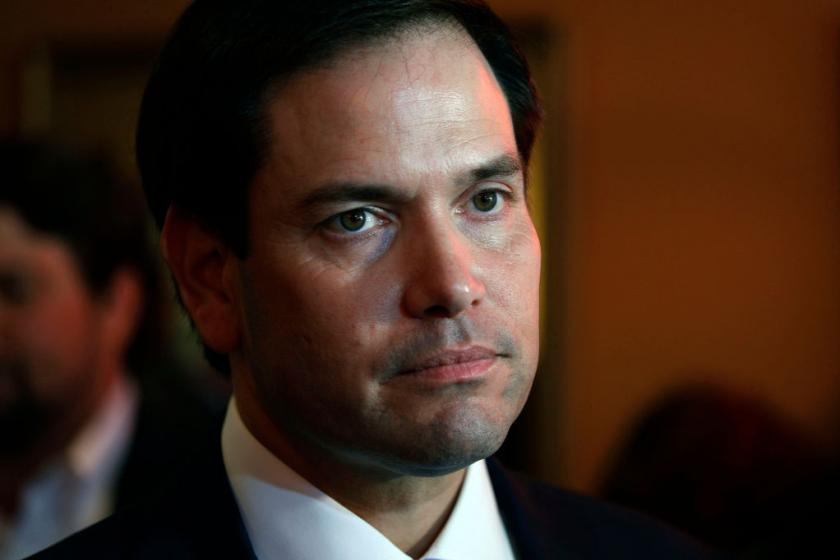 Ahead of a Wednesday vote in the U.S. Senate to curtail the U.S. role in the war in Yemen, U.S. Sen. Marco Rubio says he'll continue to support an American presence in the conflict.
"Unfortunately, the Yemen resolution has been tied into the broader Saudi Arabia issue," Rubio said, alluding to the controversial killing of Washington Post journalist Jamal Khashoggi at the hands of the Saudis.
"Number one, this is a War Powers Act vote. I've never believed the War Powers Act is constitutional. I also don't believe that even if it were, what we are doing in Yemen now with Saudi Arabia rises to the level that would trigger the War Powers Act."
The War Powers Resolution was passed in the 1970s as a way for Congress to check the President's authority to involve the nation in conflicts overseas.
Wednesday's vote is expected to see even some Republicans argue President Donald Trump should be forced to pull back U.S. support for the Yemen conflict.
Trump has backed the Saudis' efforts in the war, which began back in 2015 after Houthi rebels took control of several of the country's cities. Saudi Arabia launched an air campaign backed by the U.S. to push back the rebels.
Over the years, those airstrikes have become more errant, with civilians, even children, being killed.
But Rubio argues U.S. support of Saudi Arabia's efforts, in the form of weapons and intelligence, is not a formal involvement in the war itself, and thus is within President Trump's authority with or without approval from Congress.
Trump has pulled back some support in recent weeks, ceasing any fueling of Saudi jets and pushing for an eventual end of the years-long war.
A decision by the U.S. Senate to bring an end to American's involvement is seen by some as a way to punish the Saudis over the death of Khashoggi.
While the CIA has said with "high confidence" that Saudi Crown Prince Mohammed bin Salman was behind the murder, President Trump has continued to defend the regime.
Rubio also spoke about American's relationship with the Saudis going forward.
"I think on the issue of Saudi Arabia as a broader one, we don't need to destroy or walk away from our alliance with Saudi Arabia, but we most certainly need to re-calibrate it," Rubio said.
"They cannot continue to do this sort of recklessness. It undermines them and ultimately undermines us. I hope we can deal with that issue seriously, but separately."
Congress will likely have to separate any punishment of the regime from the discussion of the U.S. role in Yemen. Even if the Senate's measure Wednesday is successful, it will likely not be approved in the U.S. House.