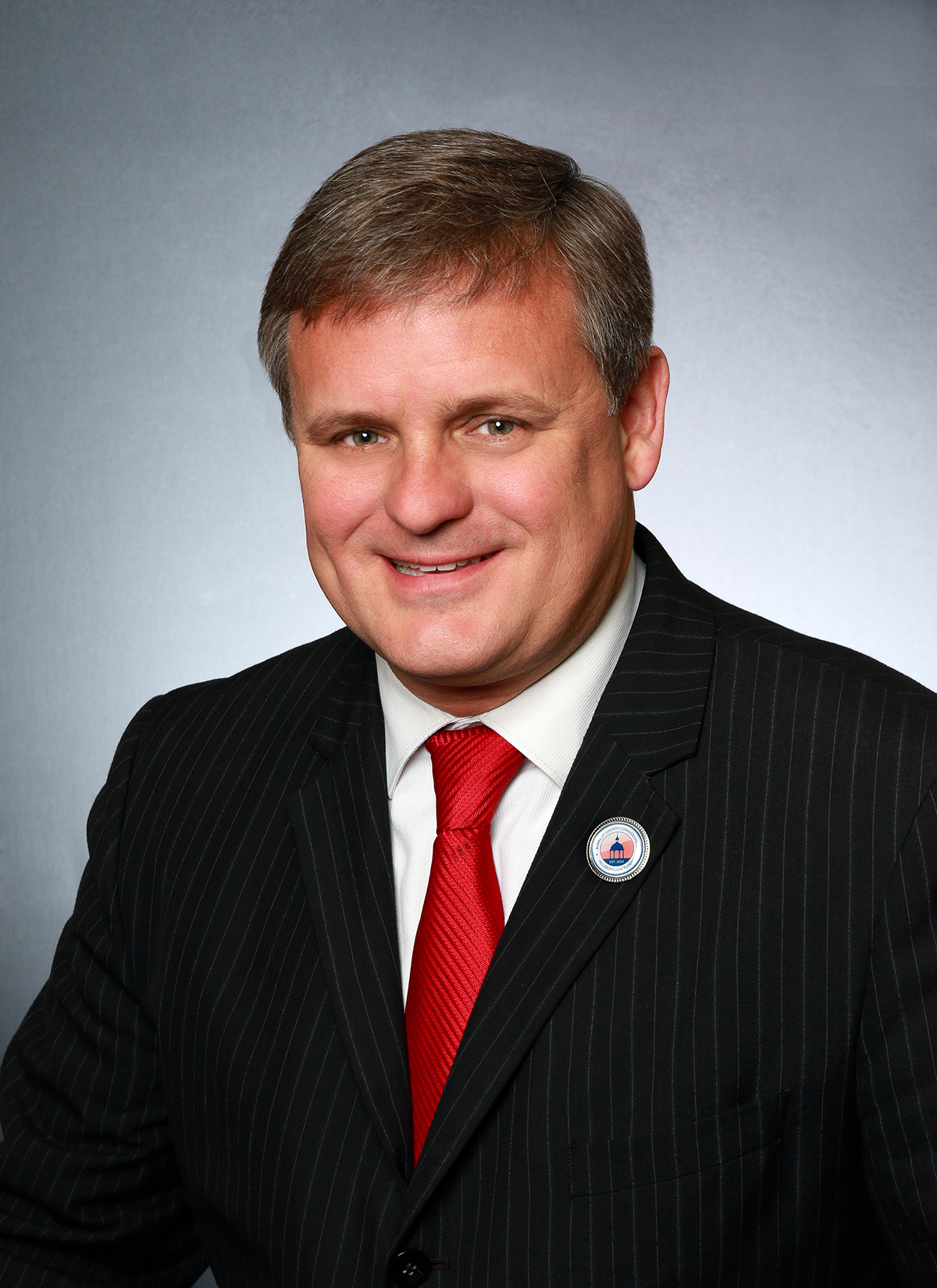 Hillsborough County Commissioner Stacy White has filed a lawsuit against Hillsborough County, all three cities within the county, the Hillsborough Area Regional Transit Authority and several county constitutional offices – all of which will receive a portion of the revenue created by the new one percent transportation and transit sales surtax taking effect next month.
The suit, filed in Hillsborough County Court, alleges the All For Transportation charter amendment voters approved in November directly contradicts state statute and calls for it to be scrapped as unlawful and unenforceable.
The suit lists several reasons, but its main focus is on the new charter "unlawfully" delegating county decision-making to an unelected group of citizens that will comprise the mandated oversight committee.
The charter calls for a group of appointed, non-elected residents to comprise a committee to ensure local governments and agencies receiving revenue from the new tax use it in accordance with the tax's implementing charter.
That charter requires, among other provisions, that 45 percent of the revenue be allocated to HART with 54 percent going to Hillsborough County and the cities of Tampa, Plant City and Temple Terrace. Tampa and Hillsborough cannot use the funds to widen roads or build new roads and are bound by certain percentages of allocations for things like safety and maintenance projects.
"It predetermines and earmarks the dollars for certain uses without the County Commission voting on those provisions," White said.
Worse, he said, the charter embeds what he describes as contradictory rules for three decades.
"We could have six months from now citizens saying we want you to use these dollars to widen our roads, build new roads, whatever it may be – the county commission under that scenario would have to say our hands are tied. That's just wrong in my mind," White added.
White also alleges in his lawsuit that voters might not have known what they were voting for.
"I'm not sure that voters would have approved a charter amendment had they known that it's unlawful," White said. "The ballot summary language was at best confusing and at worst misleading."
The All For Transportation referendum passed easily with 57 percent of the vote. Every Tampa precinct favored it. So did voters in White's rural and suburban district in East Hillsborough.
The charter amendment itself laid out the process, including a detailed account of the oversight committee's intent and obligations, which includes veto power over county, city or agency project proposals. But that detail was not included in the ballot headline and summary.
"We don't think he has a case," said Tampa attorney and All For Transportation volunteer Brian Willis. "I'm a lawyer. We've had attorneys at Holland & Knight vet this. Constitutional law professors. Nobody had any issues with it."
Willis questions why White waited until after voters approved the sales tax to bring up these issues. White answered explaining he questioned the referendum's lawfulness as early as June, but conversations with legal experts then didn't yield any actionable precautions.
"It was enacted law. At that point I had standing as a County Commissioner to bring this suit because I see a conflict between this new amendment and Florida statute," White said.
White said he's uncomfortable having to decide whether to make decisions as a County Commissioner under state statute guidelines or to act in accordance with the new charter amendment.
White said he filed the lawsuit because it was a "core issue of governance" and is merely trying to protect taxpayers. He rejected the notion that his legal objection was politically motivated. White publicly condemned the proposal during its campaign. Instead, he sees it as a potential legal precedent for local governments throughout the state that will better define through the judicial process how citizen-led referenda can be implemented.
If a judge sides with him, White said he'd work with constituents and other commissioners to develop transit and transportation plans that meet the needs of all Hillsborough County residents. If a judge rules against him, he said he'll respect that decision and act in accordance with all applicable state and local rules.
White's decision to file a lawsuit is getting pushback from critics who say it's a slight to voters who already made their voices heard on the issue at the ballot box and who worry it's going to be a financial boondoggle for taxpayers at local governments and agencies pay hefty legal bills to deal with the lawsuit. Because the county, cities, HART and constitutional offices are named in the suit, their internal legal teams cannot represent them on the issue, which requires the groups to hire outside legal counsel.
White said he understands there will be a hit to taxpayers, but he said it's a small price to pay to protect their investments for the next 30 years.
White also points out his own attorney is not costing Hillsborough County taxpayers a dime. His attorney, former circuit court judge Chris W. Altenbernd, is working on the case pro-bono.