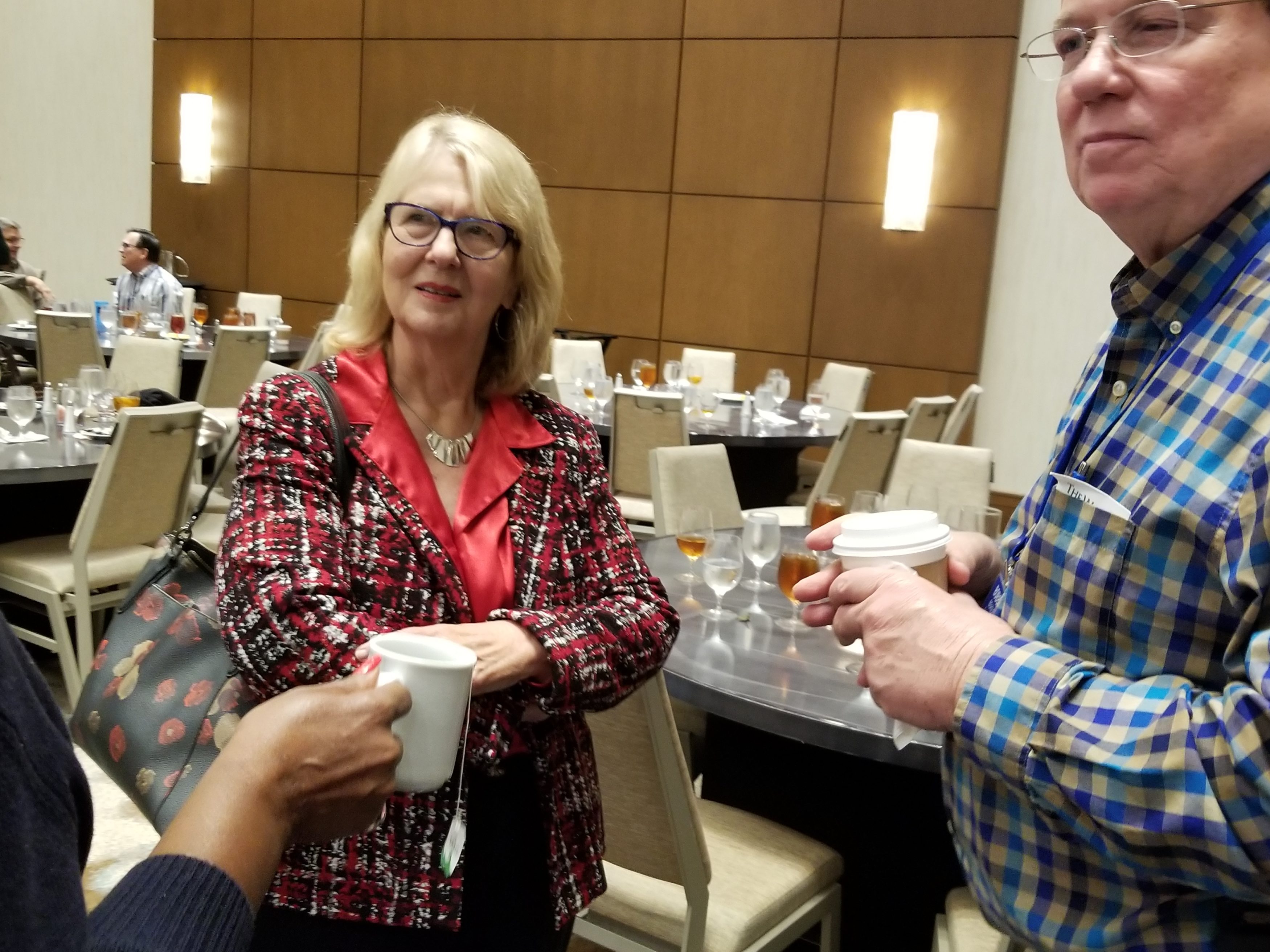 Those who closely followed polls in Florida leading into the general election likely spent that Tuesday evening pondering the same question. What happened?
Susan MacManus, University of South Florida distinguished professor, spoke at the Florida State Association of Supervisors of Elections' mid-winter conference on Tuesday and labeled polling in the Sunshine State as "downright pitiful."
The reason? Pollsters have yet to pick up on the particular nuances of Florida voters. That's especially true of Republicans, who seem more likely to hang up the phone when pollsters call and subsequently get under-represented in "simply atrocious" samples.
"Republicans are reticent to answer polls, period," MacManus said.
And so the state suffers with poor prognostication.
Need proof? RealClearPolitics' RCP Average of major polls taken before the general election showed U.S. Sen. Bill Nelson up an average of 2.4 percent in major polls. He lost to Republican Rick Scott by 10,033 votes.
The polling proved worse in the gubernatorial election, where the RCP Avergae showed Democrat Andrew Gillum up an average of 3.6 percent, but ultimately Republican Ron DeSantis won by about 0.4 percent.
Pollsters getting the race wrong included such names as Quinnipiac, Emerson and St. Pete Polls.
And that's just the top-of-ticket races. A slew of polls on constitutional amendments showed various outcomes for individual items, but none predicted all but the first on the ballot would pass.
There, MacManus offered a simple explanation. Amendment 1 had the only confusing title. Everything else seemed a slam dunk, from helping first responders to banning dog races. And MacManus said few voters, if they are honest, say they read the entire summary before casting their vote.
As for the rampant polling erroneously predicting Democratic wins statewide instead of razor-thin losses? Part of that involves educating those reading the polls, even the supposed experts explaining matters in the media, to take margins of error seriously.
But there's also specific peculiarities with Florida voters. Older voters in Florida are more conservative and less diverse than in other states, and as a group they still prefer to vote on Election Day. That means in Florida, Republicans enjoy a bigger boost on polling day than in other states.
As for Democrats, the younger voters don't boast such as strong track record with turnout, nor do minority groups.
And those groups also tend to be more fickle. These voters might plan to vote Democrat, but if they see a poll showing a comfortable lead for their candidate, they seem less inclined to get out and vote.
"Democratic consultants will tell you they worry when a candidate seems so far ahead," she said. "It usually tamps down late voters who are younger and more diverse."
She singled out a widely criticized poll published by CNN the night it hosted the first gubernatorial debate between DeSantis and Gillum. The poll showed Gillum up 12 percent among likely voters.
The numbers came out on a night when many voters tuned in to get a feel for the race via the debate, and the poll became fodder for analysts on the network, even as every political analyst in Florida groaned at the outlier.
So what's MacManus' feel on future elections? She said Florida has grown used to 1-point elections for President and Governor, and the recounts show that may be generous after watching three statewide contests decided by less than 0.5 percent of the vote this year.
"My prediction in 2020 is it will be close again," she said.
Seems as solid as any poll taken in Florida the last couple days before the election.