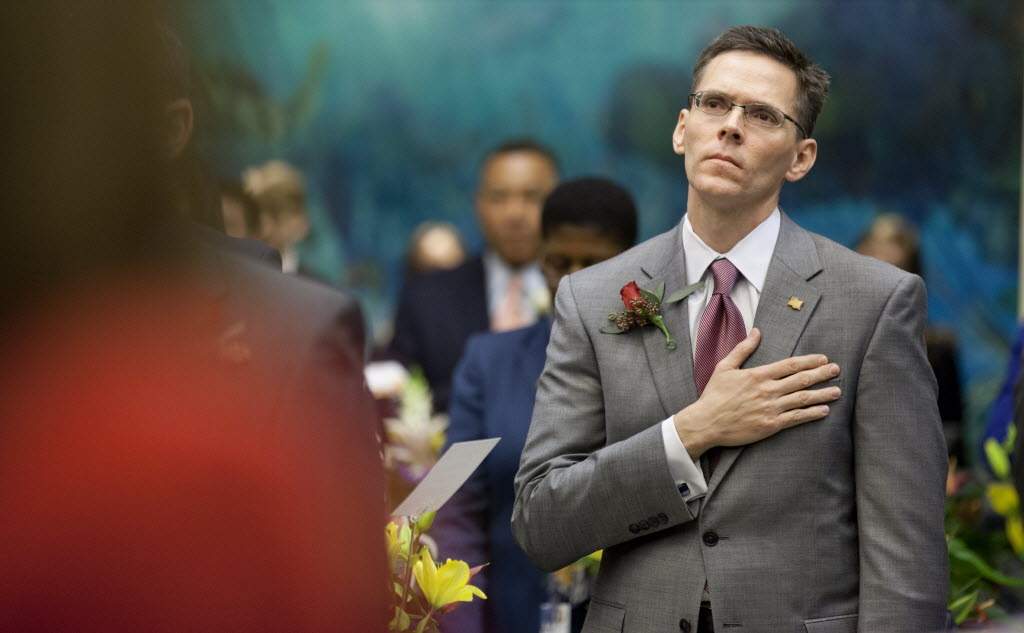 Democrats are ramping up criticism of U.S. Rep.-elect Ross Spano following his admission he broke campaign fundraising laws before his win in Florida's Congressional District 15.
Florida Democratic Party chair Terrie Rizzo said Spano "knew exactly what he was doing when he took personal loans and used them as campaign funds, which is against the law."
"This should disqualify Spano from serving in Congress," she added. "This matter needs to be fully investigated, and appropriate actions taken."
Spano this weekend acknowledged in a letter to the Federal Elections Commission that he financed his campaign for Congress using four personal loans from associates totaling upward of $180,000.
That illegally bypasses fundraising rules, which cap donations from individuals but allow candidates to contribute as much of their own money as possible.
But Spano insists he did not knowingly violate the law. He said he worked on bad advice from a former campaign treasurer.
"Upon such recognition, the respondents have taken several proactive steps to address this matter, including but not limited to engaging our firm as counsel, terminating prior accountancy, compliance, and relevant consultancy representations, and engaging new accountancy, compliance, and consultancy representations," Spano attorney Elliot Farah wrote in a letter to the FEC.
The loans only became public through a financial disclosure filed by Spano days before the Nov. 6 general election.
Democrat Kristen Carlson, Spano's general election opponent, wrote a letter earlier this month to the FBI calling for a criminal investigation, according to The Ledger.
The call for an investigation from Rizzo's marks the latest action from the left.
But there's plenty of concern from the right as well. Republican opponent Neil Combee, who Spano beat in the GOP primary after receiving $70,000 worth of personal loans, called Spano a "criminal" in an interview this week with Florida Politics.
Spano's team maintains the financial error falls under the purview of the FEC and does not warrant a criminal investigation. His team says he will repay the personal loans by the end of this week.