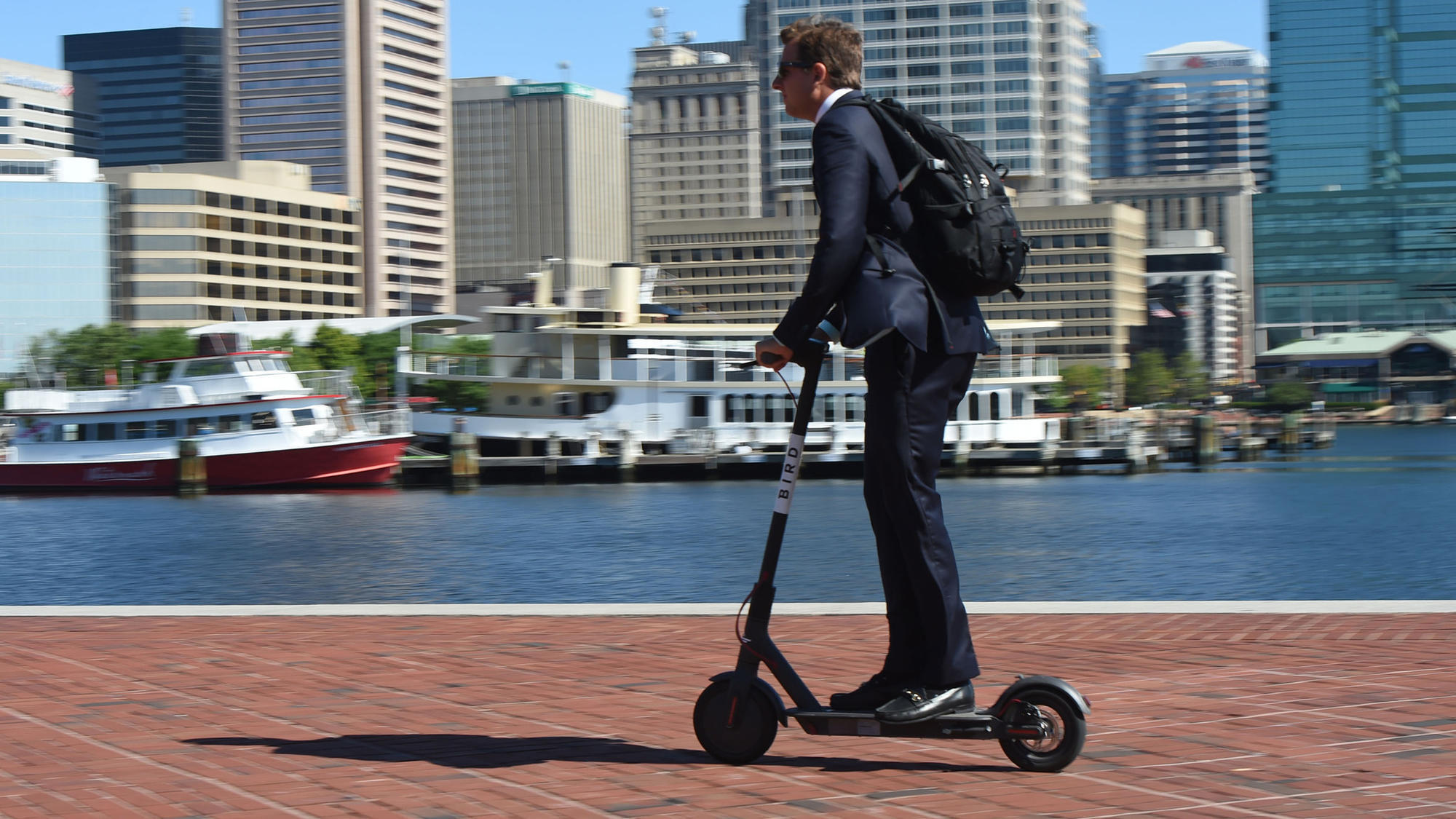 Hillsborough County is moving forward with plans to bring electric scooters to the county. Hillsborough County Commissioners voted to have county attorneys work with staff from the electric scooter company Bird on how and where to implement service.
Electric scooters are an emerging micro-mobility transit solution aimed at providing first mile/last mile solutions to transit users for trips that are too far to walk, but too short to drive. Over the last year, Bird has provided 10 million rides throughout the areas it services.
Hillsborough County Commissioner Sandra Murman who brought the issue before the board said she hopes the service can launch in the University of South Florida area.
"I think it fits," Murman said. "You don't have a lot of cars [and there's] a lot of people."
The scooters cost $1 to unlock and then 20 cents per minute they are used. Riders can check out a scooter through a smartphone app. The $1 unlock fee is waived for users on public assistance.
The service would not cost taxpayers.
Bird scooters can be located at pre-stationed docks or through dock free use where riders can locate one on the app. The county would determine rules about scooter usage including whether riders would use them on sidewalks, roads or bike lanes.
Bird also offers helmets to customers for $1.99. Users can order a helmet on the company's website. The company is still looking into Florida's helmet laws for scooters to determine whether or not helmets are required or just suggested.
Hillsborough County Commissioner Kimberly Overman said she's glad the company offers low-cost helmets because she has a family member affected by head injury.
"On the other hand, I would never get on one," Overman joked. "I do appreciate there's going to be a lot of folks [who do.]"
Once county attorneys establish an implementation plan that would come back to commissioners for approval.