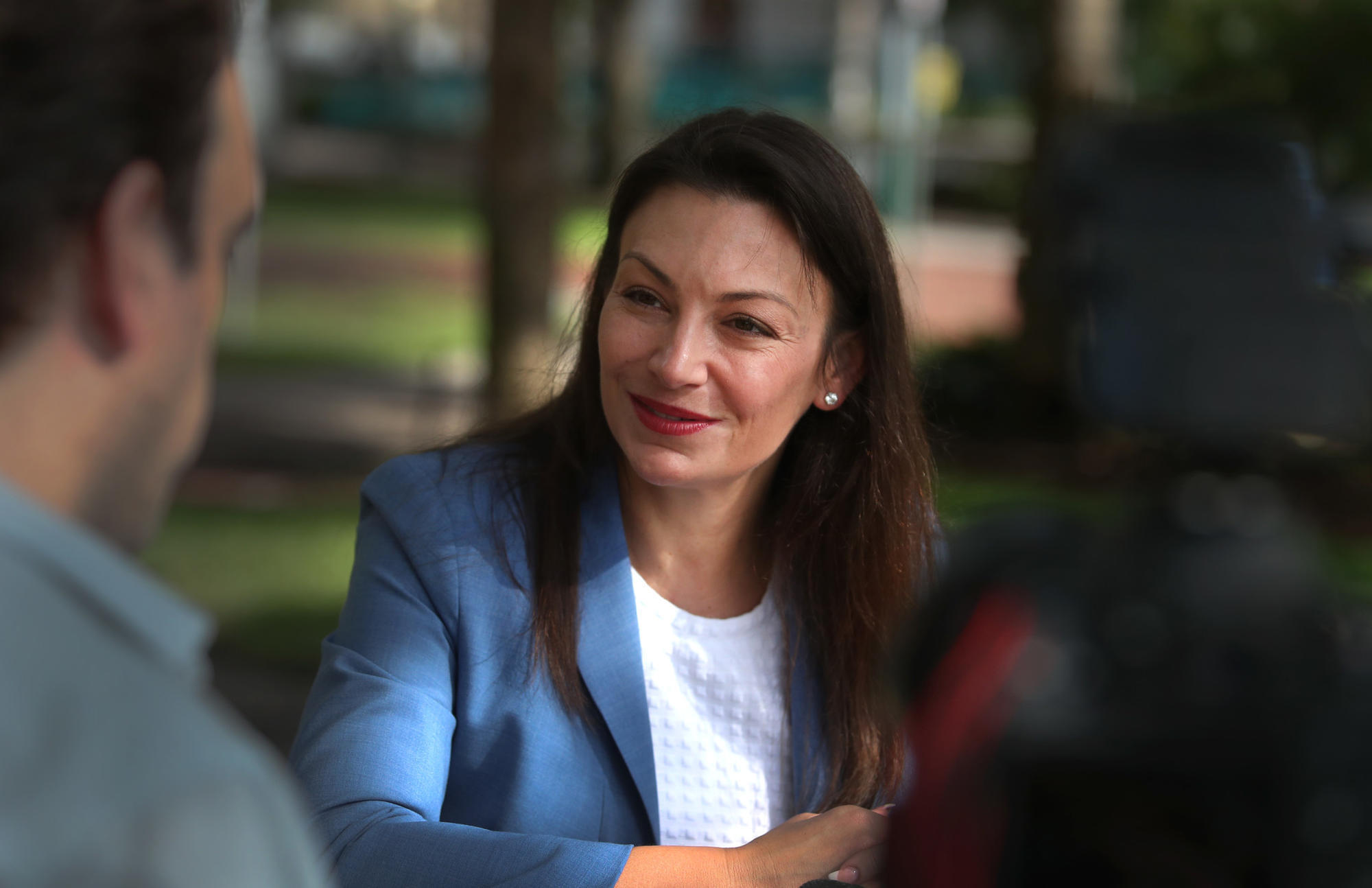 Incoming Commissioner of Agriculture Nikki Fried announced her inaugural committee Wednesday, with political consultant Ben Pollara and Jenni Shaffren — Fried's sister — tapped to serve as committee co-chairs.
Pollara was a senior adviser to Fried's campaign and served as the campaign manager of the successful 2016 ballot initiative to legalize medical marijuana in the Sunshine State.
The perceived shortcomings of the Florida Legislature's implementation of the marijuana amendment served as a core tenet of the Fort Lauderdale Democrat's campaign — before launching her statewide bid she worked as a lobbyist advocating for smokable medical marijuana, still outlawed in Florida.
"When Nikki is sworn into office, she will do so as a leader that all Floridians can count on, and who will follow through on the promises of her campaign," Pollara said.
"From Jan. 8 on, Nikki will fight every day to expand access to medical marijuana, protect our clean water and beaches, and ensure concealed weapons permits are issued responsibly. I am thrilled to be part of a dynamic, diverse group of Floridians who will help welcome her into office."
Shaffren said she "could not be more honored" to be a part of the inauguration committee.
"Nikki is a tremendous inspiration to me, my 9-year-old daughter — who adores and idolizes her Aunt Nikki — and to women and girls throughout our state," she said.
"This is an incredible moment for our family, but also for the people of Florida, who I know Nikki will serve with the same level of commitment and integrity that I have always known her to have."
Stephanie McClung, the senior finance adviser to Fried's campaign, will serve as executive director of the committee; Ashley Walker has been tapped as the director of scheduling and advance; Matthew Van Name will run operations and logistics.
Democratic pols earning honorary co-chair seats: Soon-to-be former U.S. Sen. Bill Nelson, state Senate Democratic Leader Audrey Gibson, state House Democratic Leader Kionne McGhee, and Florida Democratic Party Chair Terrie Rizzo.
Longtime Democratic strategists and activists Mitchell Berger, Kelly Cohen, Jodi Bock Davidson, Justin Day, Sean Pittman, Heather Turnbull, and Stephanie Grutman Zauder will serve as finance chairs, while Nick Merino and Samantha Pollara have been brought on as finance advisers.
Fried was the lone Democrat elected to a statewide position in the 2018 election cycle. She will replace two-term Republican Agriculture Commissioner Adam Putnam.
Like the races for U.S. Senator and Governor, won by outgoing Republican Gov. Rick Scott and Republican Gov.-elect Ron DeSantis, Fried's contest with former state Rep. Matt Caldwell came down to just a few thousand votes out of the more than 8 million cast.
Here's the list of Inaugural Host Committee members: Michael L. Bronstein, Yolanda Cash Jackson, Ana Cruz, Mayanne Downs, Candice Ericks, Michael Fernandez, Susan Glickman, Brian Goldmeier, Pamela Goodman, Alexander P. Heckler, Fedrick C. Ingram, Shellie S. Levin, Hon. Fred Lippman, Melissa McKinlay, Todd Michaels, Harold Mills, Pete Mitchell, Dan Newman, Rhett O'Doski, Juan Penalosa, Ariel Pereda, Joseph R. Salzverg, Andrew Smith, Sawyer Smith, Richard Swann, Allison Tant, Screven Watson.