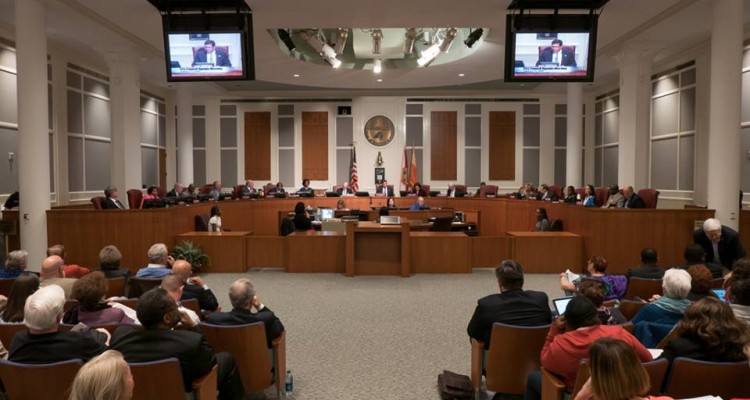 The Jacksonville City Council Rules Committee has approved a strategic plan for the next five years, setting it up for consideration by the full body next week.
A subcommittee hashed out the initial proposal last week, pushing forward a revamped version of the bill (2018-594) filed this summer, on matters including public safety, financial health, governmental effectiveness, neighborhoods, affordable housing, and infrastructure.
The bill, a priority of Council President Aaron Bowman, offered a Chamber-friendly version of how the city should proceed.
The first year includes a "comprehensive crime reduction inventory," and calls for more money for park maintenance, as well as better litter control, developing public spaces downtown and Mayport waterfront property, and revamping Jacksonville's moth-eaten zoning code.
By the three-year mark, there should be a "comprehensive capital reinvestment plan," as well as more action on the Jacksonville Journey (now the Kids Hope Alliance) and downtown activation, including the St. Johns River Park, performing arts venue, waterfront park, and Emerald Necklace.
By 2023, Jacksonville is to be the "safest urban center in the country … the cleanest city in the country and most attractive city to visitors." As well, by then a "resilience strategy for natural disasters, economic and environmental threats" should be developed.
The precise language of the substitute bill has yet to be worked out, but the committee moved through amendments Tuesday that will be codified in the product the full Council will vote on next week.