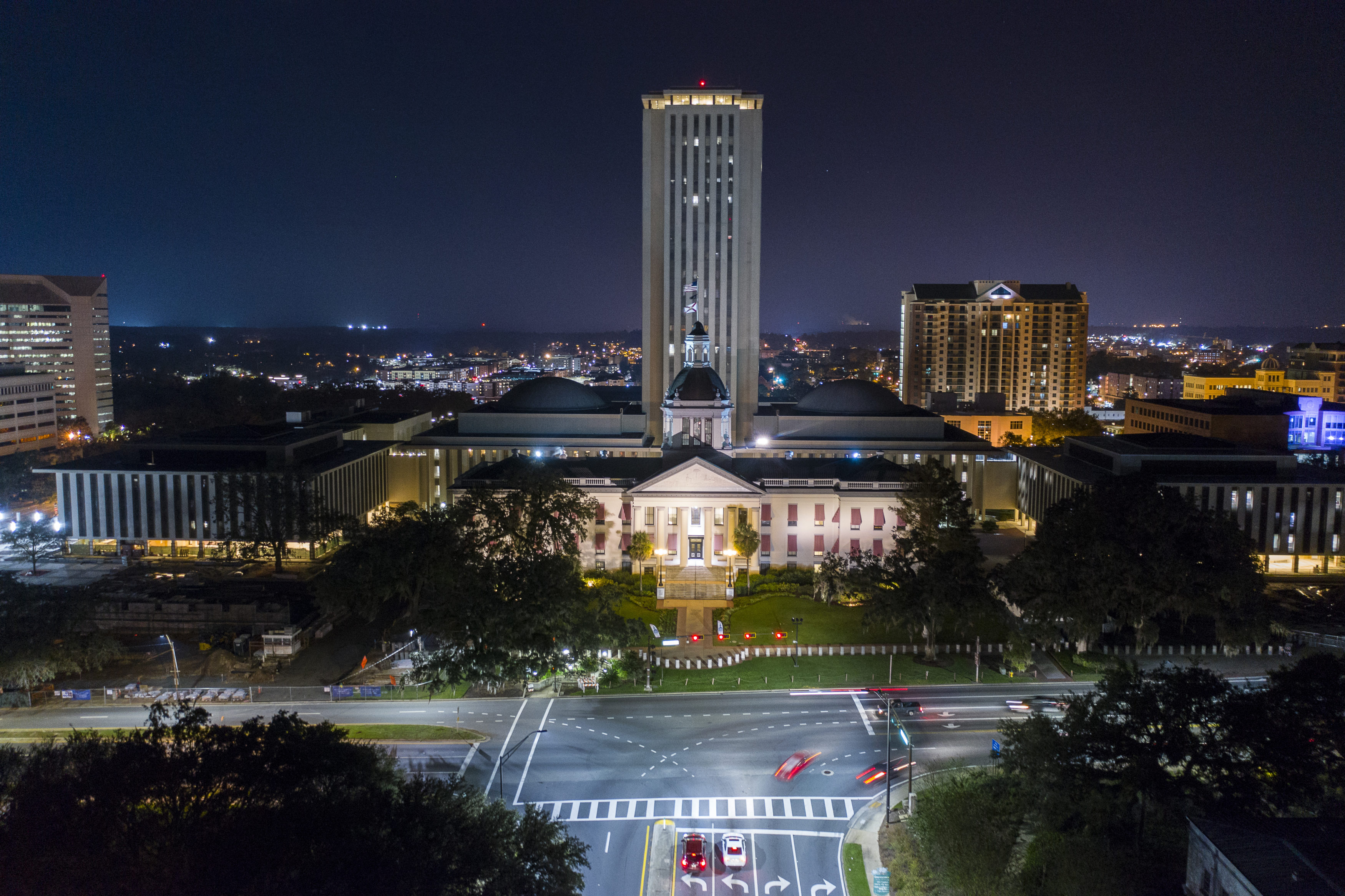 Sixty Days — A prime-time look at the 2018 Legislative Session:
The Last 24
Good Wednesday evening. The Senate's Appropriations chairman was both optimistic and guarded about next year's state spending plan, and Democrats in the House want to tear up the state's election laws and start over. Not that it will get far, but Sixty Days loves a good food fight. Here's your nightly rundown.
Budget busters: A shaky economy led Rob Bradley to tell fellow lawmakers they need to be "very, very conservative" in writing the next budget.
Election expertise: House Democrats say they're getting ready to file legislation to overhaul the state's election process.

Judicial jousting: Democrats also held a news conference to continue their effort to change the way judges are recommended and appointed.
'Fie!' on finger food: "I didn't come here to go to ritzy parties," says Rep. Anna Eskamani, an Orlando Democrat, on avoiding a freshman lawmakers reception at the Governors Club.
Quote of the Day
"Make no mistake about it, we have some very serious challenges. Because we are so reliant on sales tax — and thank goodness we don't have an income tax — we are sensitive to very slight changes in the economy. And we have hurricanes." — Sen. Rob Bradley, chair of the Appropriations Committee, at a Wednesday committee meeting.
Bill Day's Latest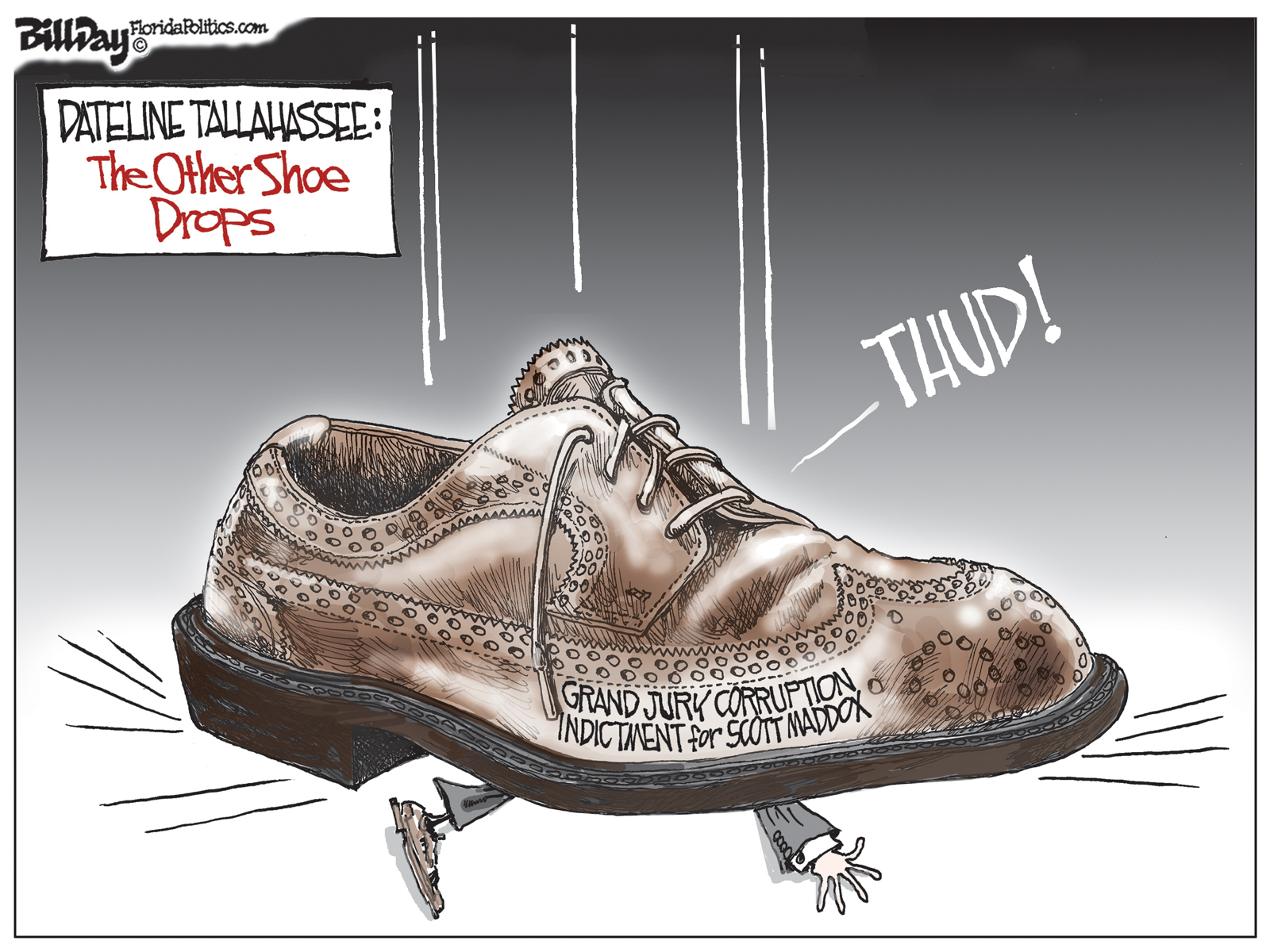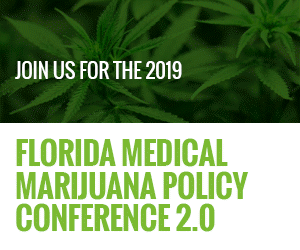 3 Questions
Rep. Travis Cummings is chairing the House Appropriations Committee this year. Cummings, a Fleming Island Republican, was first elected in 2012 and served as Deputy Republican Whip in 2012-14. The insurance and employee benefits consultant has a considerable political pedigree: Mayor and councilman of Orange Park, and a Clay County Commissioner and its chairman. We caught up with him as he prepares to take the gavel in this showcase committee.
FP: Do you expect differences in terms of The Process, given changes in House and Senate leadership and the Governor's Office? What are the biggest changes?
Cummings: At this point, I do not anticipate any significant changes. The increased transparency over our budget process these last two years has been refreshing from my viewpoint.
FP: People in this region are expecting a good year for northeast Florida based on the budget chiefs (Bradley is back chairing Approps in the Senate). What would you say to them?
Cummings: Northeast Florida has been treated very fairly these last couple of years, so we cannot forget that result. Providing that resources are available after any critical statewide needs are met, northeast Florida priorities will be considered.
FP: Are there worries in the House that the region has too much influence, or a recognition that it is this region's time?
Cummings: I feel it is healthy for various levels of influence to be spread across our state, providing that legislators from a particular region are capable. Although I have resided in northeast Florida my entire life and take great pride in the role that I have been given, Speaker (Jose) Oliva and our fellow House members have the ultimate say in our final budget. … (Bradley) told me to buckle down because there is a lot to learn, and many long hours ahead. And he said that I will have plenty of new, long lost friends.
Lobby Up
A Pittsburgh, Pennsylvania-based cybersecurity company has hired the former Chief Information Officer of Florida to lobby for it.
Jason Allison, now with Foley and Lardner, will represent PacketViper along with the firm's Robert Hosay, according to lobbyist registration records reviewed Wednesday.
"PacketViper is a disruptive risk management tool," its Facebook 'about us' page says.
"It's a patented, cybersecurity defense platform solution that … scrubs out unwanted global network traffic before it enters the security environment."
In a statement, the company told us, "Cybersecurity threats and incidents are growing nationally at alarming rates. Working with Foley and Lardner, PacketViper is excited to bring its expertise and unique approach to cyber defense to Florida state and local governments."
We'll surmise Allison, who previously headed the Agency for State Technology, is the right man for the job.
When he was hired at Foley early last year, David Ralston, chair of the firm's Government & Public Policy Practice Group, said in a statement that Allison was "highly skilled at managing the creation, implementation and maintenance of information systems in highly structured and unstructured environments.
"His deep understanding of government operations and IT issues, combined with his years of experience in the public and private sectors, will tremendously benefit our clients."
Breakthrough Insights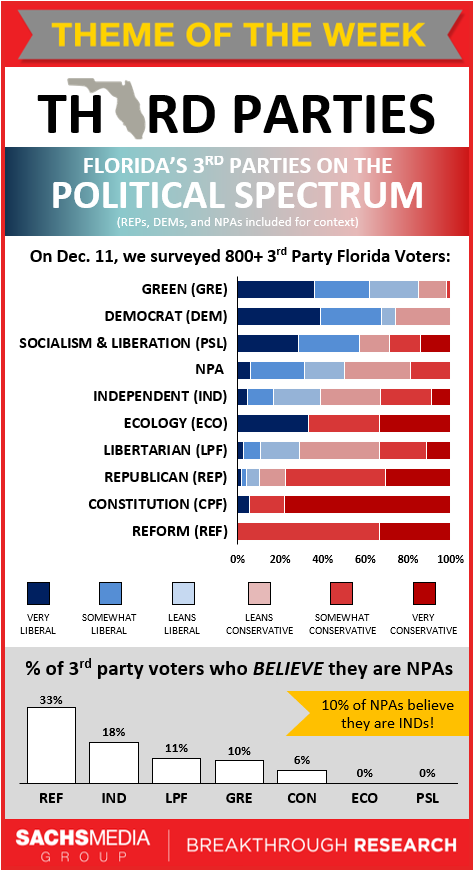 The Next 24
In the Legislature:
The Florida Commission on Ethics and Jeremiah Hawkes, the Senate general counsel, will provide an ethics presentation to senators. That's at 9 a.m., 401 Senate Office Building, The Capitol.
House members will take part in a meeting about "respect in the workplace." That's at 9 a.m., Reed Hall, House Office Building, The Capitol.
House members will attend a meeting about working with stakeholders, receive an overview of public records and open meetings and get information about filing appropriations project bills. 10:15 a.m., working with stakeholders, 306 House Office Building, The Capitol. Also, 10:15 a.m., public records overview, Reed Hall, House Office Building, The Capitol. Also, 10:15 a.m., filing appropriations bills, 404 House Office Building, The Capitol.
Senators will receive a security briefing during a closed-to-the-public session. That's at 12:30 p.m., 401 Senate Office Building, The Capitol.
Senate Rules Chairwoman Lizbeth Benacquisto, a Fort Myers Republican, and John Phelps, staff director of the Rules Committee, will provide training to Senate committee chairs. That's at 1:30 p.m., 401 Senate Office Building, The Capitol.
In other business:
The Florida Chamber Foundation will hold an event to roll out its "Florida 2030" project about the state's future. That's at 8 a.m., FSU Alumni Center, 1030 West Tennessee St., Tallahassee.
The Marjory Stoneman Douglas High School Public Safety Commission, which was created to make recommendations after the Feb. 14 mass shooting at a Broward County high school, will meet in Tallahassee. It is expected to finalize findings and recommendations, including about issues requiring legislative action. That's at 8:30 a.m., Donald L. Tucker Civic Center, 505 West Pensacola St., Tallahassee.
The Florida Fish and Wildlife Conservation Commission will hold the second day of a meeting and is expected to take up issues such as proposed rule changes for deer hunting. That's at 8:30 a.m., Renaissance World Golf Village, 500 South Legacy Trail, St. Augustine.
The Revenue Estimating Conference will consider issues related to fiscally constrained counties, which include many of the state's rural areas. That's at 9 a.m., 117 Knott Building, The Capitol.
The Revenue Estimating Conference will discuss what are known as "outlooks" for the Education Enhancement Trust Fund, the Tobacco Settlement Trust Fund and the State School Trust Fund. That's at 9:30 a.m., 117 Knott Building, The Capitol.
The Florida Supreme Court is scheduled to release its regular weekly opinions at 11 a.m.