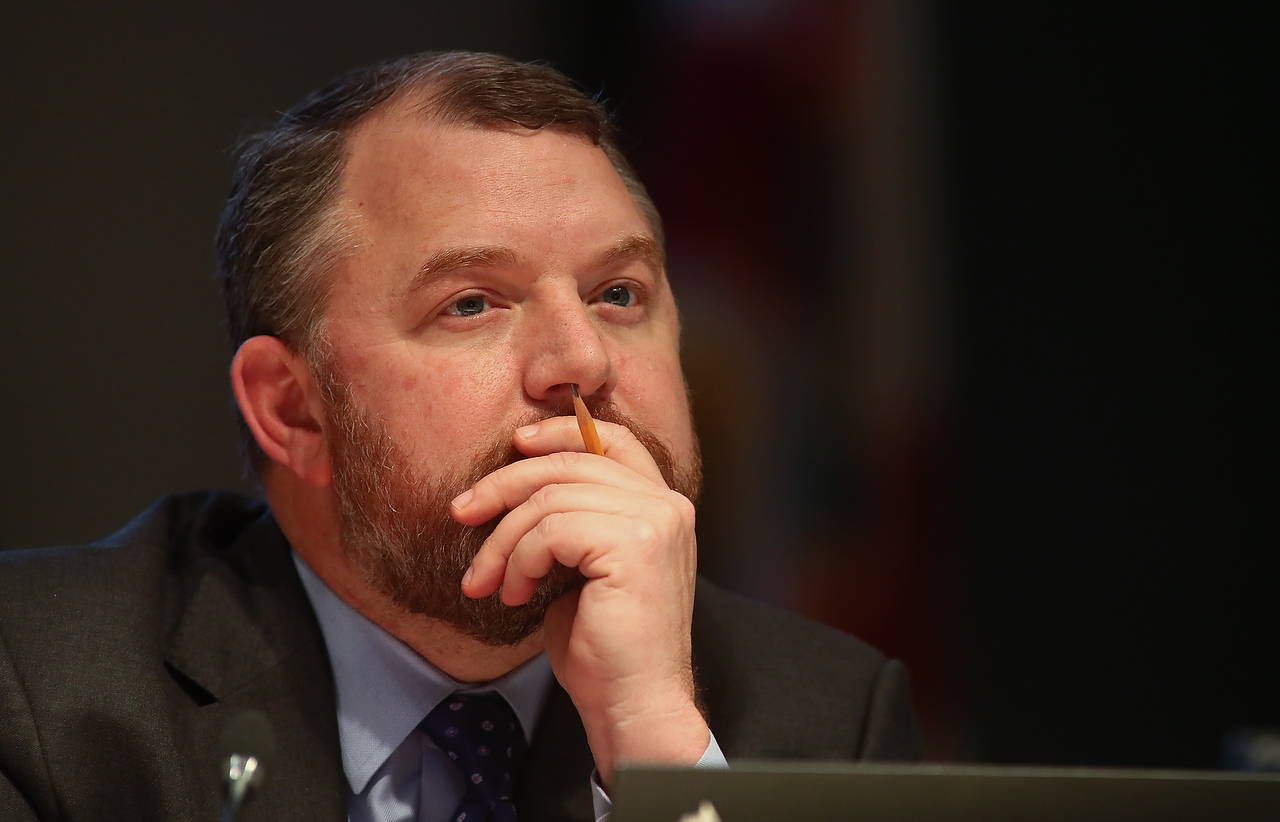 A healthy but also fragile economy led the Senate's budget chief to tell fellow lawmakers they need to be "very, very conservative" in writing the state's next yearly budget.
Indeed, with chief legislative economist Amy Baker saying the state needs roughly $6 billion in new money over the next three years just to keep up, Sen. Rob Bradley on Wednesday added that the "base budget" — the minimum needed to provide essential services – shouldn't be considered "sacrosanct."
Baker gave a presentation before the Senate Appropriations Committee during the first of several committee weeks leading up to the 2019 Legislative Session, which begins March 5.
The current $88.7 billion fiscal plan, for 2018-19, was the largest in state history. Add to the state's money woes the lingering costs from hurricanes Irma last year and Michael earlier this year.
"The numbers speak for themselves," Bradley told reporters after the meeting. "Hurricane Michael was devastating for the people in the Panhandle and for the state of Florida; it also had real, enduring effects on our budget this year and in future years."
But with Baker warning of "structural imbalances" every year, and with the growing costs of Medicaid and education that come with increasing population, how will this budget be any different?
"We have made structural changes, in terms of Medicaid managed care, and some other things, so I would softly push back on the idea that we don't look at structural imbalances," the Fleming Island Republican said.
"I do believe that those are things that we engage in every year, and we're going to engage in it this year."
Baker's presentation on the state's long-range financial outlook included this nugget: "Some slowing of economic growth by 2020. This is largely due to national events: Fading stimulus from federal tax cuts and spending increases, accumulating impact from already enacted tariffs, and more restrictive federal reserve policy."
Tourism is "performing so strongly" it's masking slowdown in other areas, like new construction, she told the committee. And the state's reserves are "solid."
As always, Baker —director of the Office of Economic and Demographic Research — warned of the "black swans," events that have a low probability of happening, but great financial impact if they do. State programs that provide relief, or are otherwise related to emergency response, will affect revenue estimates.
The outlook so far has a $250 million shortfall, Baker said, but more revenue conferences are coming that "could change the numbers."
Till then, it remains to be seen what the appetite is on both sides of the rotunda for attacking "recurring spending," especially non-essential items that get funded year over year. Appropriations lobbyists, no doubt, will be watching.