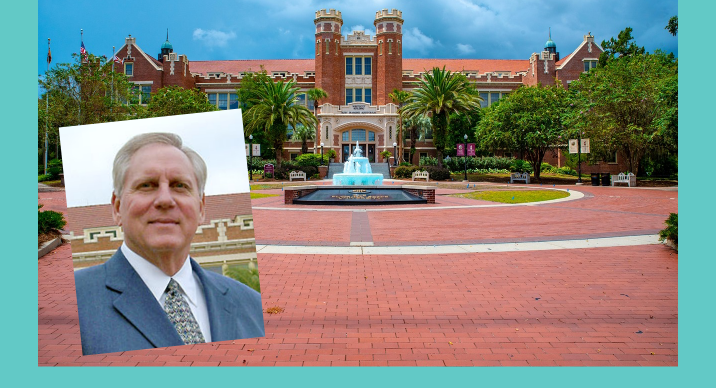 Former House Speaker and retired Florida State University President T.K. Wetherell has decided to enter hospice, according to his wife.
Ginger Wetherell told friends earlier this week that her 72-year-old husband, who has fought cancer for roughly the last decade and a half, wished no further treatment.
"I am saddened to hear this news about my friend," current FSU President John Thrasher said.
"We have been in touch with the family, and our prayers are with him and his loved ones," he added. "The university has reached out and offered any assistance that they might need."
The Wetherells live in rural Jefferson County and have a home in Montana. Mrs. Wetherell was Secretary of the Department of Environmental Protection (1991-98) and was a House member representing Pensacola.
Wetherell, a Democrat, served in the House 1980-92, eventually rising to Appropriations chair and then Speaker, before becoming president of Tallahassee Community College in 1995-2001 and FSU president in 2003-10.
The longtime educational administrator also has been President of Independent Colleges and Universities of Florida, provost and dean of Daytona Beach Community College, and associate professor of education at Bethune-Cookman College in Daytona Beach, according to his online bio.
"He earned his bachelor's and master's degrees in Social Studies Education from FSU in 1967 and 1968 respectively," his bio says. "He earned a doctoral degree in Education Administration from FSU in 1974."
He was inducted into Florida State University's Hall of Fame and is a recipient of the prestigious Moore-Stone Award, as well as the university's Distinguished Service Award.
In 2015, Wetherell told Tallahassee Democrat sports editor Jim Henry that his cancer, which began in the prostate, had metastasized to his back and right hip and he was traveling to Houston for treatment at the M.D. Anderson Cancer Center.
At the time of the article, the former Seminole football player remained in the team's record books "with the longest play, set in 1963 against Miami on a 100-yard kickoff return off a lateral from Bill Moreman," Henry reported.
(This story is developing. Check back later for more.)