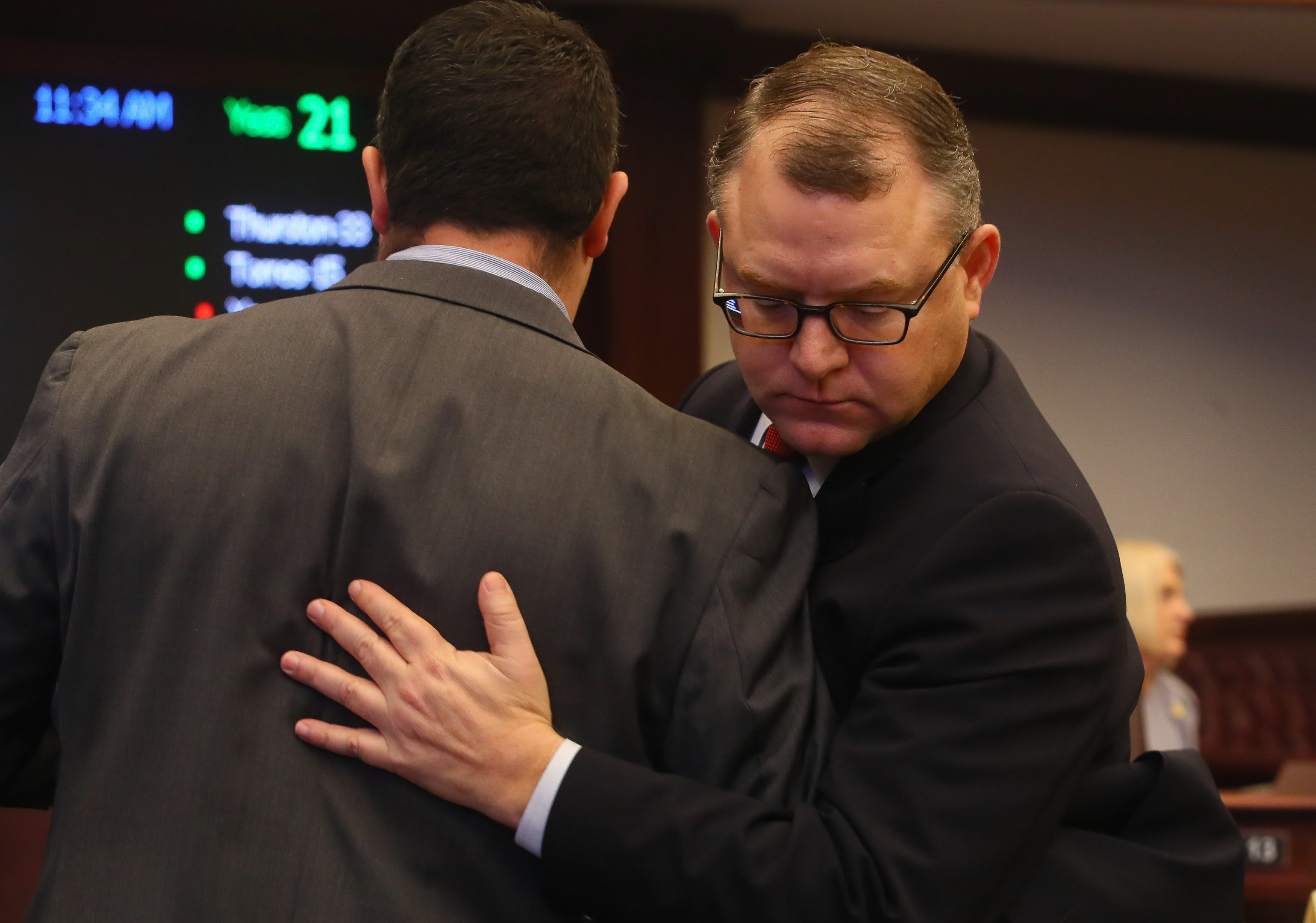 The political cycle never truly ends and no sooner had the 2018 elections wrapped before Northeast Florida Republican candidates and committees began raking in 2020 funds.
The numbers aren't eyepopping, but with power increasingly concentrating in the GOP-dominant region, they are worth watching.
Working for Florida's Families, the political committee of budget chair Sen. Rob Bradley, saw $35,000 in November post-election receipts from three principals.
Correct Care Solutions, a Tennessee-based company contracted by the state to provide in-patient mental health services, ponied up $10,000. Calder Race Course, the South Florida gambling concern whose President is on Governor-elect Ron DeSantis' economic advisory committee, also gave $10,000.
At the $15,000 level: George Hackney, better known as a principal cultivator for medical cannabis magnate Trulieve.
Bradley has been a consistent ally of the medical cannabis industry in Florida under the current vertical integration model, and has advocated (like many Republicans) for the rescheduling of cannabis on the federal level.
Bradley's committee wasn't the only one taking checks early.
State Rep. Paul Renner, poised to be Speaker beginning in 2022, also banked via his Florida Foundation for Liberty committee.
Renner represents Palm Coast, but much of his base is in Jacksonville, as reflected by $15,000 in checks from Tom Petway and Florida Blue, two pillars of the Duval establishment.
Most campaign accounts remained fallow for 2020. One exception: Sen. Travis Hutson, the St. Johns County mainstay who is vying for leadership of his caucus in 2022.
Hutson brought in $4,000 from contributors largely in his district. His two political committees, First Coast Business Foundation and Sunshine State Conservatives, raised no money in November.