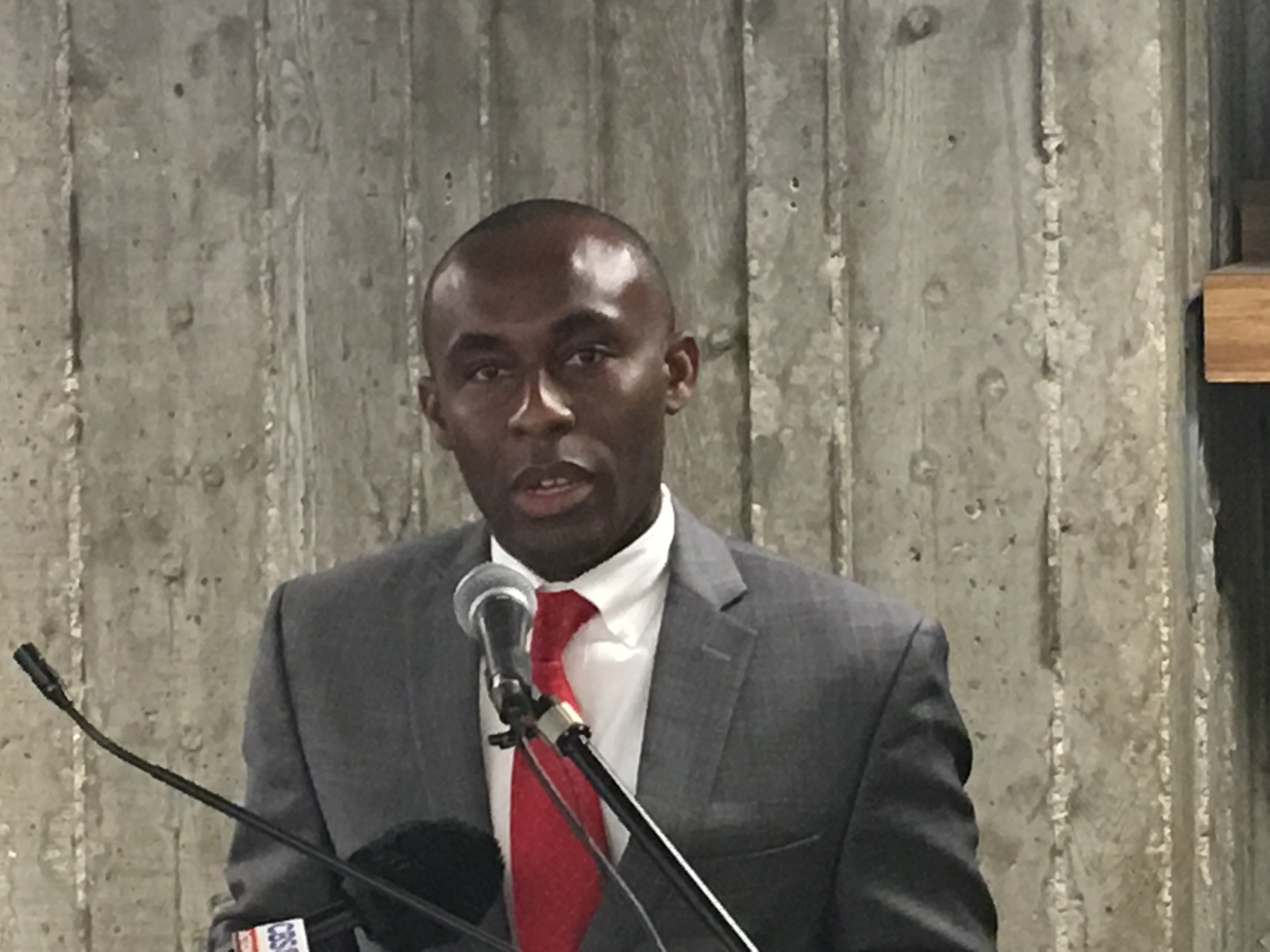 In a move that may or may not lend credence to rumors that he is running for Jacksonville Mayor in 2019, Democratic City Councilman Garrett Dennis demanded a tranche of records from Republican Mayor Lenny Curry last month.
Dennis wanted "expedited attention" for his request for information, including secondary  employment forms for mayor's office employees, non-payroll payments to city employees since October 1, 2017, "texts, emails, calendar appointments, or other public records regarding the [Downtown Investment Authority] CEO position (interim or permanent) since June 1, 2018," and "records reflecting hours worked by Brian Hughes, as broken down between DIA and COJ Chief of Staff."
The request, voluminous though it was, was fulfilled late last week by city workers.
"Please note this effort cost the taxpayers of the county $6,475.75, however the invoice is noted there is no charge to the councilperson," read the email from a staffer to Dennis and other city officials.
The most interesting material in the request (a breakdown of Hughes' hours and internal communications about the Downtown Investment Authority CEO position Hughes now holds) brought no fruit. Hughes doesn't have to track his hours, and no such communications existed, according to the city.
Likewise, there were no records responsive to the search for a JEA CEO, a position now held by Curry ally Aaron Zahn.
Dennis has expressed consternation about Hughes, Curry's former political operative who has juggled two of the most powerful positions in the city policy realm in recent months, and one potential read of that request is that Dennis hopes to detail a narrative of double-dealing.
Dennis, when asked about the list price for the oppo dig, had Hughes on his mind.
"It's a sad day when we have such a closed and secretive government that I have to request information on behalf of the people, and then be provided an astronomical price tag for the people's information. It's no wonder people don't feel like they have access," Dennis said.
"As far as the taxpayers footing the bill, the taxpayers are being fleeced by the $200,000 salary of Brian Hughes, the campaign strategist turned Chief of Staff who is on social media all day long and yelling at City employees. What the people need is transparency and responsiveness, and this administration is working hard to keep us in the dark," Dennis added.
Dennis wanted badge access records for all mayoral staffers this year, as well as records of any communication related to Curry political operative Tim Baker and Data Targeting "on any subject matter."
Reliable sources suggest that Baker found this records request to be particularly amateurish, especially in contrast to the routine deep dives he and his associates conduct for clients.
Nonetheless, flash drives were provided to Dennis.
Dennis also sought records responsive to mayoral office dealings with SMG, the company that manages city facilities such as TIAA Bank Field.
Additionally, he sought records regarding collective bargaining with the Fraternal Order of Police and the Jacksonville Association of Fire Fighters, relevant in light of new collective bargaining agreements signed with the unions this week.
Flash drives document those as well.
Last month at Jacksonville City Council, Dennis fired off questions about whether the new terms, which include the right to negotiate health care plans independent of the general employees, were contingent on union heads supporting the Mayor's re-election.
Dennis asked if the collective bargaining was a precondition for unions endorsing Mayor Lenny Curry's re-election. Once satisfied that it was not a quid pro quo, he said he would vote for the bill.
Last month, Dennis posted a picture with union heads suggesting that the drama had eclipsed.
Grown, confident men with thick skin can disagree one day and move forward as cordial gentlemen the next day. #TrueLeadership #NoGrudgeZone @lennycurry @GoMeteoric pic.twitter.com/vKKQwbDq3Q

— Member of the Lot J 7 (@GarrettDennis_1) December 14, 2018
However, one wonders if that bon homie will hold.
You are a joke Garrett. Next time don't try and shake my hand in council chambers when you stab me in the back on social media. I would prefer honesty not high school games.

— Steve Zona (@szonajaxfop) January 7, 2019
Dennis, the Finance Chair during the Anna Brosche Council Presidency, has seen his influence on Council eclipsed since Brosche relinquished the gavel.
Current President Aaron Bowman aligns with Mayor Curry and gives strong indications of seeing Dennis as an irritant and obstructionist to the policy consensus in the building.