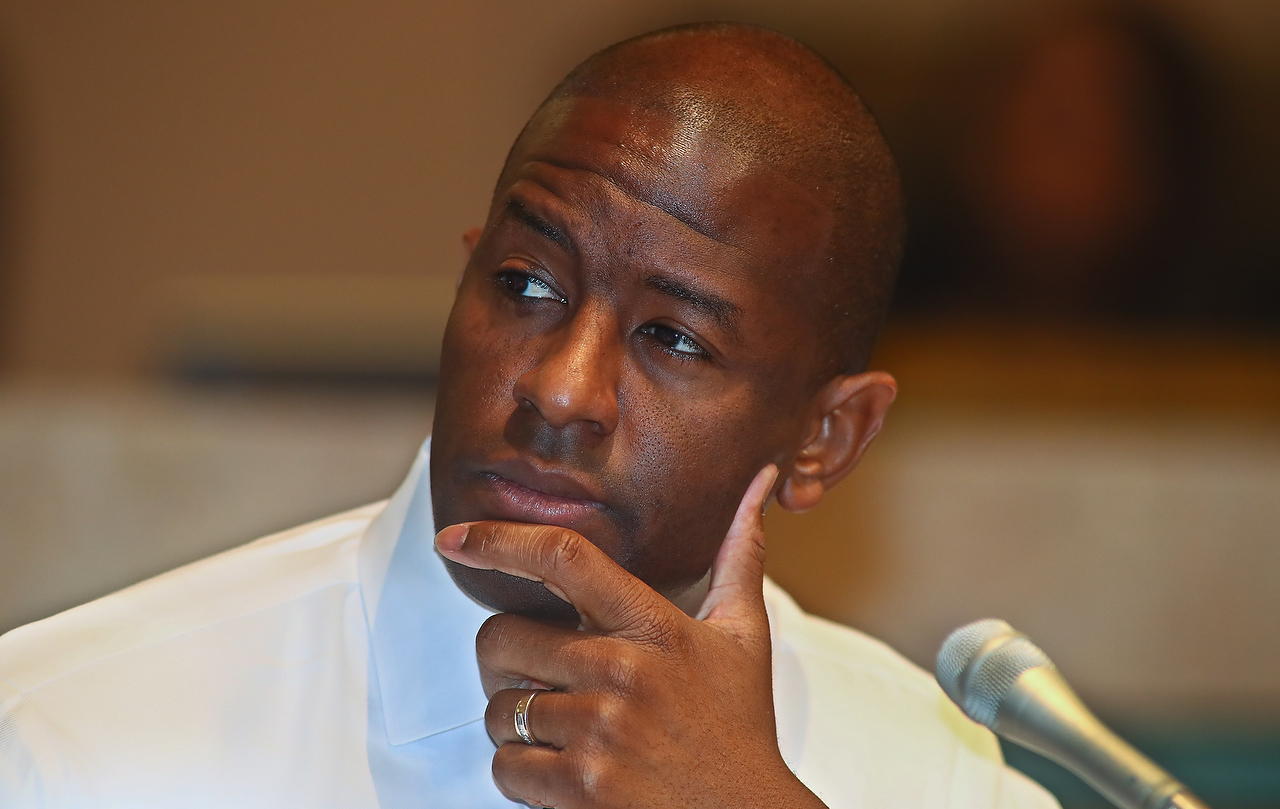 I hope I am reading this wrong.
But before I get into what exactly I am reading let me say this:
We can argue whether or not a losing campaign ran the right ads … targeted the right markets … struck the right tone. We can agree to disagree over such items as whether an effort should have put more money into field operations versus direct mail … network television versus digital, social media versus cable, or traditional radio over Pandora.
Those are all fair questions that even smart experienced consultants can feud over.
But here is one thing that NOBODY can argue:  Never – EVER – take your foot off the gas, never – EVER – stop campaigning, never – EVER – leave significant resources in the bank unspent.
Which brings me to the point, and I hope that somehow I am reading the reports incorrectly.
According to the Division of Elections reports, Andrew Gillum's political committee, "Forward Florida," appears to have left $3 million just sitting there in the bank on Election Night. That balance is up to more than $4 million in the bank now, at least through the Nov. 30 reports, as someone's apparently seeking to bankroll whatever's next.
By contrast, Ron DeSantis' committee, "Friends of Ron DeSantis," acted as if Nov. 6 were a now-or-never date. And of course it was. "Friends" is out of money. But DeSantis is Governor-elect. Meanwhile, Gillum is just another Democrat waiting for what's next.
We don't know yet how their official campaign funds ended up, since the most recent available reports from the Florida Division of Elections are only through Nov. 1. On that date, Gillum's official campaign fund had about $2.3 million left and DeSantis' about $1.8 million. Both were spending more than a quarter-million dollars a day in the days leading up to then, but also raising that much each day. Yet one or two big, late media buys could have wiped out those balances. We'll have to wait to see.
But there's no such speculation with the independent committees.
Did Gillum leave $3 million in the bank? Yes he did. Did Ron DeSantis fail to use his resources? No, he didn't.
Friends of Ron DeSantis raised $41 million and spent $41 million. The latest reports showed there wasn't that much activity after Nov. 6, and through Nov. 30, the report showed the account had about $27,000 left. In the same Nov. 30 filings, Gillum's Forward Florida reported it raised $37.9 million and spent $33.7 million. Taking out the money the committee raised after Nov. 6, Forward Florida had $36.7 million for the election.
Assuming even that all the post-Nov. 6 spending was to settle up election bills, that still left $3 million of Forward Florida money sitting around, doing nothing when the polls closed.
Campaign consultants always say they hate surveys that show their guy ahead, as Gillum faced in closing weeks, because they temper the resolve of supporters. Hard to convince someone to give late and give big if your guy's already winning. But what do you say about a candidate ahead in the polls who gets the money, but just won't spend it? There's no blaming polls for restricting contributions. They came in. They just weren't used.
Contributors should be furious.
Now let's revisit the above argument with the knowledge that Andrew Gillum lost the gubernatorial race by 33,000 votes.
Direct mail versus field? Network versus cable? Digital versus social media?
It doesn't matter.
You can splice and dice this election any way you want, but you will never – EVER – convince me that leaving $3 million unspent and sitting in the bank did not cost Gillum the election.
But I sure would like to hear you try.