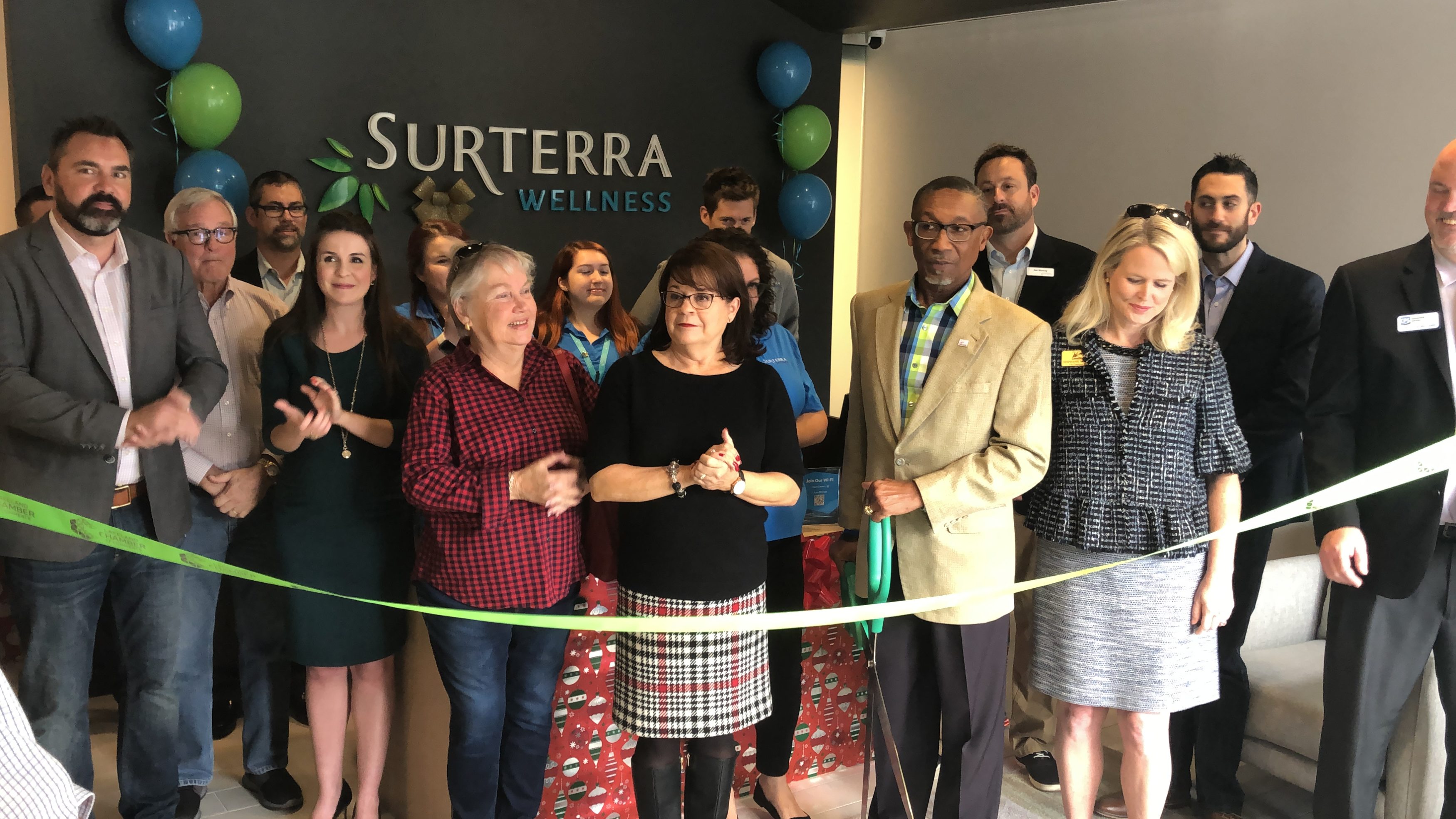 Medical marijuana company Surterra Wellness cut the ribbon on its first "Wellness Center" in Lakeland Wednesday, marking the company's 15th dispensary in the Sunshine State.
"We're thrilled to be so warmly welcomed in by the Lakeland community at the opening of our newest Wellness Center. Polk County residents now have an education hub to come learn about cannabis-based medicine and receive the specialized care they're looking for," said Kim Hawkes, Surterra's senior manager of government and public relations.
Surterra Wellness, founded in 2014, is one of the fastest growing medical marijuana companies in the nation. The Lakeland Wellness Center is the fourth brick-and-mortar opened by the company in the past two months, when it opened for business in Largo.
The operation has a presence in nearly every corner of the state, from Pensacola to Jax to South Florida and the I-4 Corridor. Surterra Wellness also offers a free home delivery option for customers who cannot make it into one of their stores due to distance or medical complications.
Additionally, the company is still riding high after landing $65 million in Series C funding with the help of William "Beau" Wrigley Jr., the one-time head of the Wrigley Company.
Surterra's Wellness Centers are akin to an Apple Store for medical marijuana — they are designed and decorated to give customers a feeling of serenity and are just as focused on educating customers on the benefits of medical cannabis as they are in selling products.
The company offers two lines of products. Florida's Finest line are strain-based products most similar to what someone might buy off the street. There are five strains ranging in levels of THC, the chemical in marijuana that gives users a high, and CBD, the calming, non-high inducing chemical in cannabis.
The strains also have flavoring and can be consumed through vaporizing the marijuana flower, which gives patients more immediate access to relief without the harmful effects of smoking.
Surterra's signature line is different than what most other dispensaries offer in that it balances the levels of THC and CBD proportionately so patients are receiving a consistent dose each time they use the product.
Florida's current medical marijuana laws do not allow the plant to be smoked, and it must instead be consumed via some other, non-combustible method.
___
Tampa Bay correspondent Janelle Irwin Taylor contributed to this report.