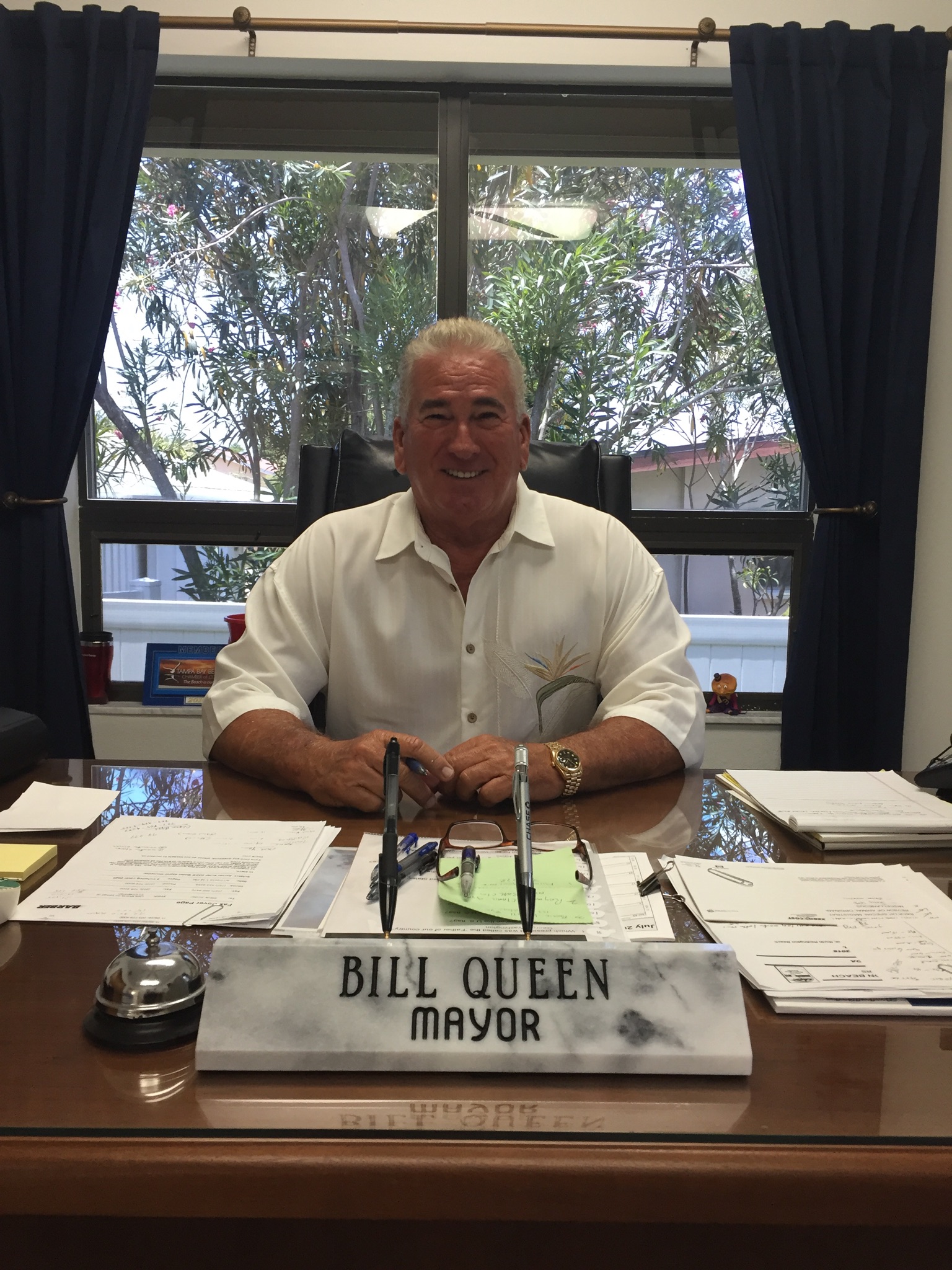 The town of North Redington Beach is joining the list of Pinellas County municipalities that won't be holding a 2019 local election. The town's mayor and two town commissioners were re-elected without opposition.
The town's qualifying period for candidates closed earlier this month with no challengers filing to run against incumbents.
That means Mayor Bill Queen will serve his eighth term. He was first elected mayor in 2005. Prior to that he served as a town commissioner for one year. Queen is a retired Pinellas County Sheriff's Deputy. He retired after 30 years of service.
Retired physicist Richard Bennett will also retain his commission seat. He'll serve his ninth term after being first elected in 2003.
Longtime North Redington Beach resident and public school educator Gary Curtis was also re-elected without opposition for his 11th term. He was first elected in 1999.
It's not uncommon for small municipalities to cancel local elections due to a lack of challengers. Other cities including Belleair Bluffs, Belleair Shores, the town of Belleair, St. Pete Beach, Indian Shores, Kenneth City and South Pasadena also cancelled their elections after incumbents were re-elected without opposition, according to the Pinellas County Supervisor of Elections office.
North Redington Beach encompasses about a mile of beach nearly dead center along Pinellas County's Gulf coast. It's home to about 1,500 residents and welcomes droves of tourists each year who visit seasonal condos.
The town was incorporated in 1953 and is one of several small municipalities within Pinellas County.
For those municipalities still having elections, Election Day is March 12.
Other cities with offices up for election in 2019:
— In Belleair Beach, Joseph Manzo and Leslie Nataro are running for Mayor and Robyn Ache, Dave Gattis, Todd Harper, Steve Marsh and Rita Swope are competing for three slots on the City Council.
— In Gulfport, Frank J. Kemnetz and Sam Henderson are running for Mayor; Christine Brown, Byron E. Chalfront and Chrisan Herrod are running for City Council Ward II; and Michael Fridovich and Richard Fried are running for City Council Ward IV.
— In Indian Rocks Beach, Diane Flagg, Phillip J. Hanna and John Pfanstiehl are running for City Commission.
— In Oldsmar, Matt Clarke, Andrew Knapp and Linda Norriswill are running for City Council Seat 1 and Jerald "Jerry" Beverland and Katie Gannon are running for City Council Seat 4. A property tax referendum will also be on the ballot.
— In Tarpon Springs, Chris Alahouzos and David O. Archie are running for Mayor and Connor Donovan and Susan Miccio-Kikta are running for City Commission Seat 3.
Should any candidates in those elections not receive a plurality of votes there will be a runoff election on April 9. The deadline to register to vote in the March election is February 11. The deadline to vote in any runoff, which is unlikely in small municipal elections, is March 11.