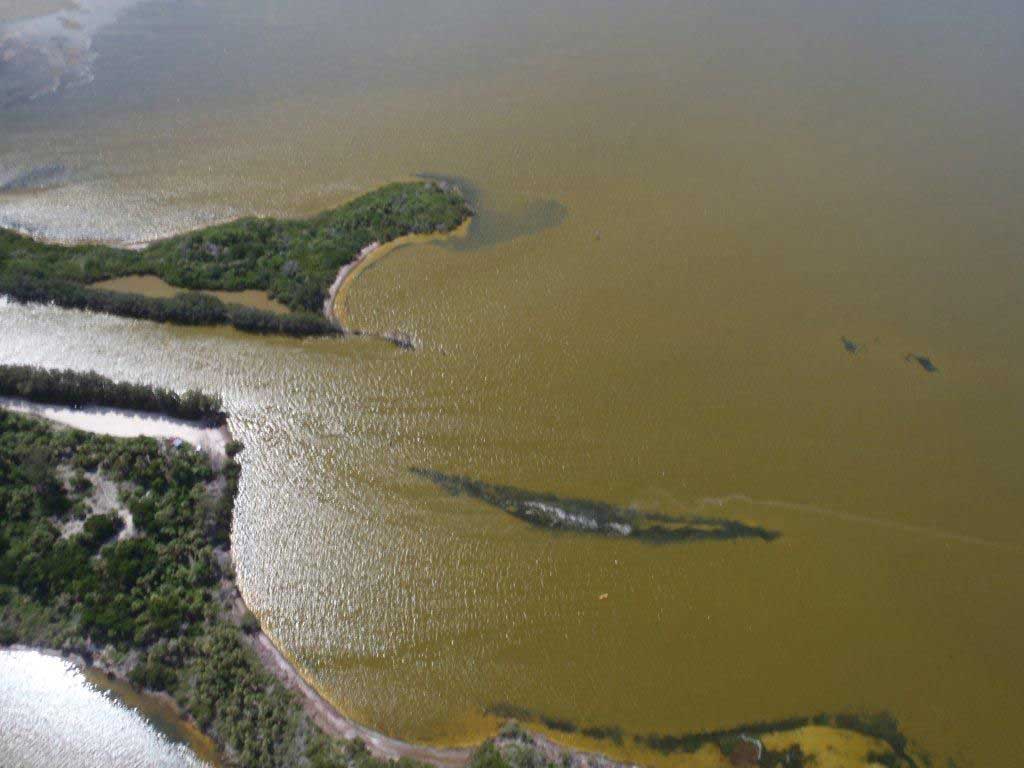 Rep. Randy Fine made clear his first priority for the 2019 Legislative Session: Cleaning up the polluted Indian River Lagoon.
Fine, a Palm Bay Republican, filed new legislation (HB 141) to budget $50 million in annual state matching funds for cleanup projects in the water body, which the Audubon Society says faces an "ecological crisis."
Fine's bill also could dramatically increase fines for sewage spills into the lagoon.
"There is no issue more important to the future of Brevard County than restoring the Indian River Lagoon," Fine said. "The state has an important role in both financially supporting that recovery as well as guiding local governments to get the job done."
Specifically, the bill seeks funding for sewer line extensions to unserved areas like the South Beaches south of Melbourne Beach, to take properties off septic that already have the opportunity to hook into sewer lines, and to upgrade treatment capabilities at a system plant to make discharges nutrient-free.
The Audubon Society says heavy pollution into the lake now contributes to pelican, manatee and dolphin deaths in the area, and harmful bacteria in the water make some areas dangerous for human contact.
Fine said the bill can be funded with $75 million worth of local spending dollars freed up by legislation he successfully passed last year.
Sen. Joe Gruters, a Sarasota Republican, announced he would file companion legislation. Gruters' own district faced problems with red tide this year, and he said water quality should be tackled at the state level.
"Florida is not Florida without its abundant natural waterways," Gruters said. "Water is at the heart of the state's terrific quality of life, and what makes tourism the backbone of our economy.
"Given that, it is incumbent on us to aggressively tackle all pollution sources, private and public, to clean up our environment and mitigate future red tide blooms," he added. "This law holds governments who dump raw sewage into our waterways accountable with fines, but also gives them an option out if they fix their pollution problems."
Local officials also championed the legislation.
Brevard County Commission chair Kristine Isnardi thanked Fine for taking on the issue. The support could prove important as the legislation requires local jurisdictions to cover the other 50 percent of project costs.
"I am very excited that the bill prioritizes sewer main line extensions, plant upgrades, and assistance with septic-to-sewer conversions," she said. "Until we prioritize our infrastructure, we will continue to fight a losing battle to restore the Lagoon. This bill will help us to do that."
As for penalties to polluters, the legislation calls for a $1-per-gallon fine for every gallon on untreated sewage discharged into any waterway or aquifer, and to spend $2 per gallon to remediate and upgrade systems to prevent further problems.
Fine has appealed to Gov.-elect Ron DeSantis' environmental platform in seeking support from the state's incoming chief executive.