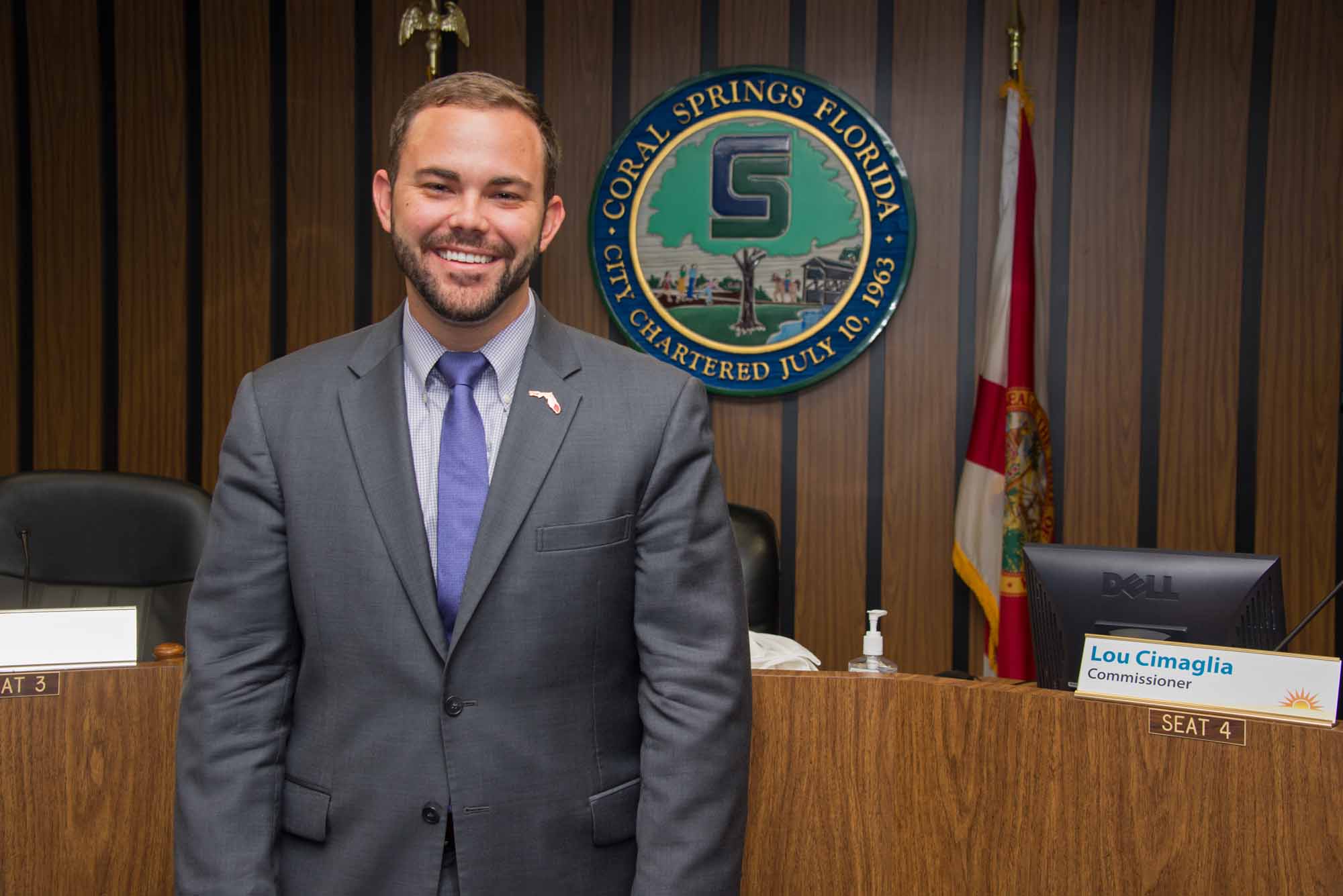 Coral Springs City Commissioner Dan Daley tacked on seven more endorsements for his bid to succeed Democratic Rep. Jared Moskowitz in Broward County's House District 97.
Democratic Reps. Bobby DuBose and Kristin Jacobs, members of the Broward County legislative delegation, were among the chorus of elected lining up behind Daley on Friday.
So far, Daley has gotten the nod from a third of Broward's Democratic House members as well Democratic Sens. Lauren Book and Gary Farmer, two of the five Senators representing a piece of the South Florida county.
Other endorsements announced Friday: Wellington Rep. Matt Willhite, Broward County Property Appraiser Marty Kiar, Broward County Mayor Mark Bogen and Broward County Commissioners Beam Furr and Lamar Fisher.
"In my time as a Legislative Aide to then-state Rep. Ari Abraham Porth, and as a local elected official, I have been fortunate to build and grow relationships both in Tallahassee and across Broward County," Daley said in a press release. "I am humbled by the continued outpouring of support."
Daley is currently the only candidate signed up succeed Moskowitz, who earlier this month was recommended to head state Division of Emergency Management by Gov.-elect Ron DeSantis. DeSantis is expected to call a special election to replace the fourth-term lawmaker, after he assumes his new role.
HD 97 covers northwestern Broward and has been held by Moskowitz since 2012.
There's were rumblings that Max Schachter, whose son Alex was killed in the February shooting at Marjory Stoneman Douglas High School, would enter the race, but he took his name out of the hat earlier this month.
Daley will likely draw a primary challenger for the deep-blue seat, but any Republican thinking of running would have to have a masochistic streak — no GOP candidate has mounted a run for HD 97 since it was redrawn in 2012. In that election, Moskowitz scored a nearly 40-point victory over Coral Springs Republican James Gleason.
Daley's first campaign finance report, which will cover the last three weeks of December, is due on Jan. 10.