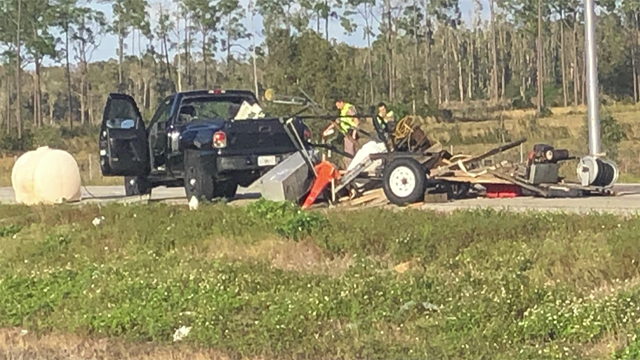 The coalitions director for Gov.-elect Ron DeSantis' gubernatorial campaign was involved in a fatal crash in Fort Myers on Sunday.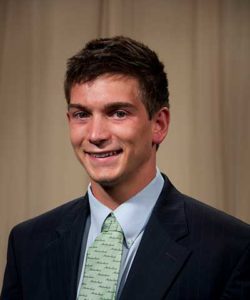 Peter Cuderman, who joined DeSantis' team in September, drove a vehicle that crashed into two individuals outside a disabled vehicle off Interstate 75 in Fort Myers, according to NBC-2.
A 2014 Chevrolet Silverado driven by Cuderman struck Matthew Paul Clark, a 38-year-old man standing outside a 2000 Silverado parked off an interstate entrance ramp. Clark died from injuries after being transported to Gulf Coast Hospital.
Matthew Ryan, the driver for the struck vehicle, parked his truck between the inside lane and shoulder of the I-75 entrance ramp, north of Alico Road in Fort Myers.
Ryan's truck pulled a trailer behind it, and both Ryan and Clark were outside the vehicle and walking toward the trailer at the time of the crash.
Cuderman's vehicle struck the trailer, rotated and struck both men, reports The News-Press. The crash remains under investigation and no charges have been filed. Ryan and Cuderman both suffered minor injuries.
Cuderman, 28, did not go to the hospital, according to NBC-2. He lives in nearby Bonita Springs, and also works as an adjunct professor at Florida Gulf Coast University, close to the site of the crash.
A reserve U.S. Marine Corps officer, he served in student government while attending FGCU and was elected president of his fraternity there. He served as student trustee for the university, and has remained heavily involved with the school since then.
Cuderman moved into his role as coalitions director with the DeSantis campaign shortly after the incoming governor won the Republican primary.
Cuderman oversaw the Hispanic, Jewish, Minorities, Women and Veterans coalitions in the buildup to DeSantis' November victory over Democrat Andrew Gillum.
DeSantis will be sworn in Jan. 8.