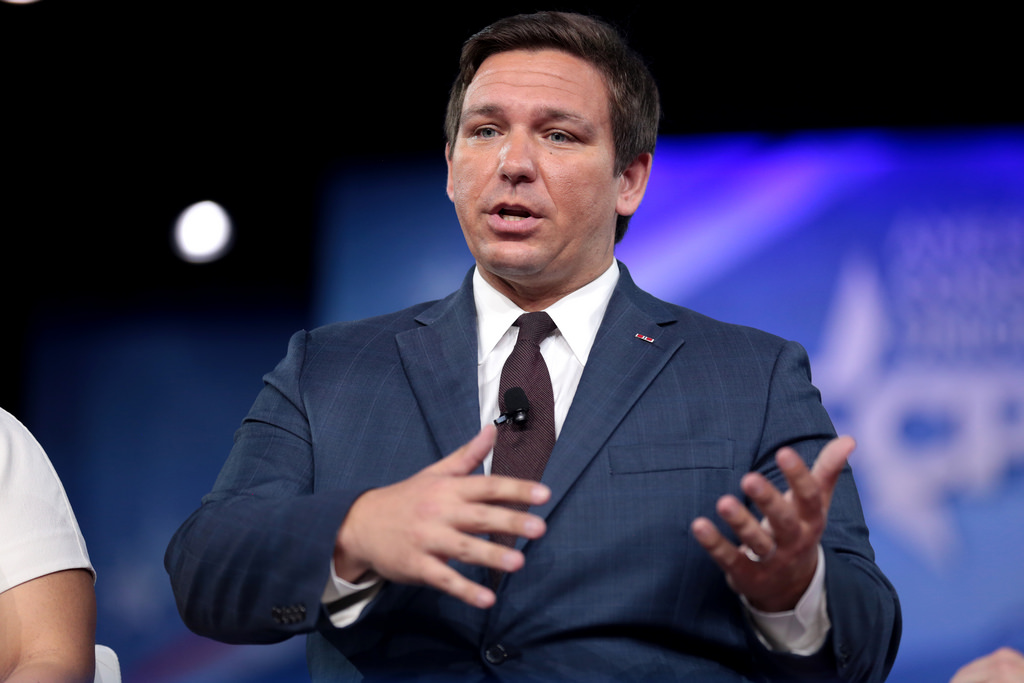 Some of Gov.-elect Ron DeSantis' transition advisers are suggesting changes to the way the state administers behavioral health care. 
A DeSantis brain trust of health care professionals and policy experts spent a great deal of time Wednesday discussing the behavioral-health spectrum, with mental health and substance abuse at the top of their list.
These issues fill the backdrop of some of the high-profile problems in the Sunshine State. The opioid crisis was never far from tongue, and talk of mental health among adolescents brushed up against school safety actions taken in the wake of the Parkland shooting.
Ute Gazioch, director of substance abuse and mental health at the state Department of Children and Families, set the tone. She said behavioral health problems can affect "anyone of any economic class, any gender, any race" and are "quite prevalent in our society."
And the process for treatment is complex. According to Gazioch, funders for behavioral-health care are varied and have non-uniform methods of coverage. DCF, the Department of Juvenile Justice and the Department of Corrections provide different levels of care, she said.
The services someone in need of treatment can obtain are "very much a factor of the coverage that they have," added Gazioch.
Advisers tossed around different ideas. Some expressed the need for better cross-entity coordination in providing services, others spoke of reforms like providing for new care infrastructure, such as telehealth programs.
Other members of DeSantis' Advisory Committee on Health and Wellness said the state should examine ways to tap into more Medicaid funds to help offset the costs of providing treatment and care for people who don't currently qualify for Medicaid.
Former state Rep. Jason Brodeur shared what he called a "more tactical solution" for assessing the state's progress on battling addiction.
"I have a much more tactical suggestion in the substance-abuse portion, and that is that we start doing baseline and random drug testing to authenticate our treatment plans," said Brodeur, a former chairman of the House's health-care budget committee.
Brodeur said it would be "politically hot" but insisted that the state needs to measure the effectiveness of programs that it funds and needs to take a hard look at success rates as it tries to abate the opioid crisis.
"It's not a be-all, end-all, but it would be part of a broader solution to fighting the opioid crisis if we knew how we were doing," he said. "When we do economic development at the state level, we want to know how many jobs are created. When we pave roads, we base it on milestone payments because we want to make sure we are hitting our endpoints. … And yet we don't know what we are doing in the opioid crisis in terms of efficacy of treatment and authenticating the plan."
Mike Watkins, the CEO of child-welfare group Big Bend Community Based Care who is seeking to replace outgoing state Rep. Halsey Beshears, implored the panel to remember Florida's rural areas, particularly when it comes to behavioral health.
"We need better bridges … to access services for persons of mental health and substance abuse," Watkins said. "Oftentimes our client is not seeking help, and if they are seeking help, they run into severe challenges around transportation, so we need to embrace new ways of business in that sector."
Dr. Chris Card, the chief of community-based care at Eckerd Connects, said that access is problematic for behavioral health patients. Not just because of transportation concerns, similar to what Watkins described, but because of the stigma associated with mental health and addiction.
Soon, members of DeSantis' transition team will compile the feedback and conclusions drawn from the three meetings held by the panel. Each adviser was asked to submit any post-meeting notes by Friday.
Lt. Gov-elect Jeanette Nuñez, who is expected to have an instrumental role in the DeSantis administration and who chairs the health advisory panel, called the group's work a "mammoth task" for such a short time.
Wednesday's meeting was the third and final session for the group. Staff members will compile a report based on the panel's discussions before next week's inauguration.
When addressing health care, DeSantis and Nunez on the campaign trail spoke mostly about their opposition to the Affordable Care Act and a potential Medicaid expansion. It's not clear how the idea to expand the state's $26 billion Medicaid program to provide more coverage for substance-use disorders will sit with the incoming administration.
But there is a blueprint for the state to follow if it chooses, said Medicaid director Beth Kidder, who updated members of the advisory committee about the state's Medicaid managed-care program and new five-year contracts with HMOs and other managed-care plans.
The Agency for Health Care Administration and the Department of Children and Families compiled a report that showed the agencies provided care to 680,041 people with serious mental illness or substance-abuse issues in 2016. About 132,940 of them were treated for substance-use disorders but didn't qualify for the Medicaid program.
The report was a blueprint for how the state could increase funding for the program, including possibly amending one of two Medicaid "waivers" to extend Medicaid eligibility for people who suffer from substance-use disorders and tap Medicaid funds to offset the costs of care.
___
The News Service of Florida contributed to this post.