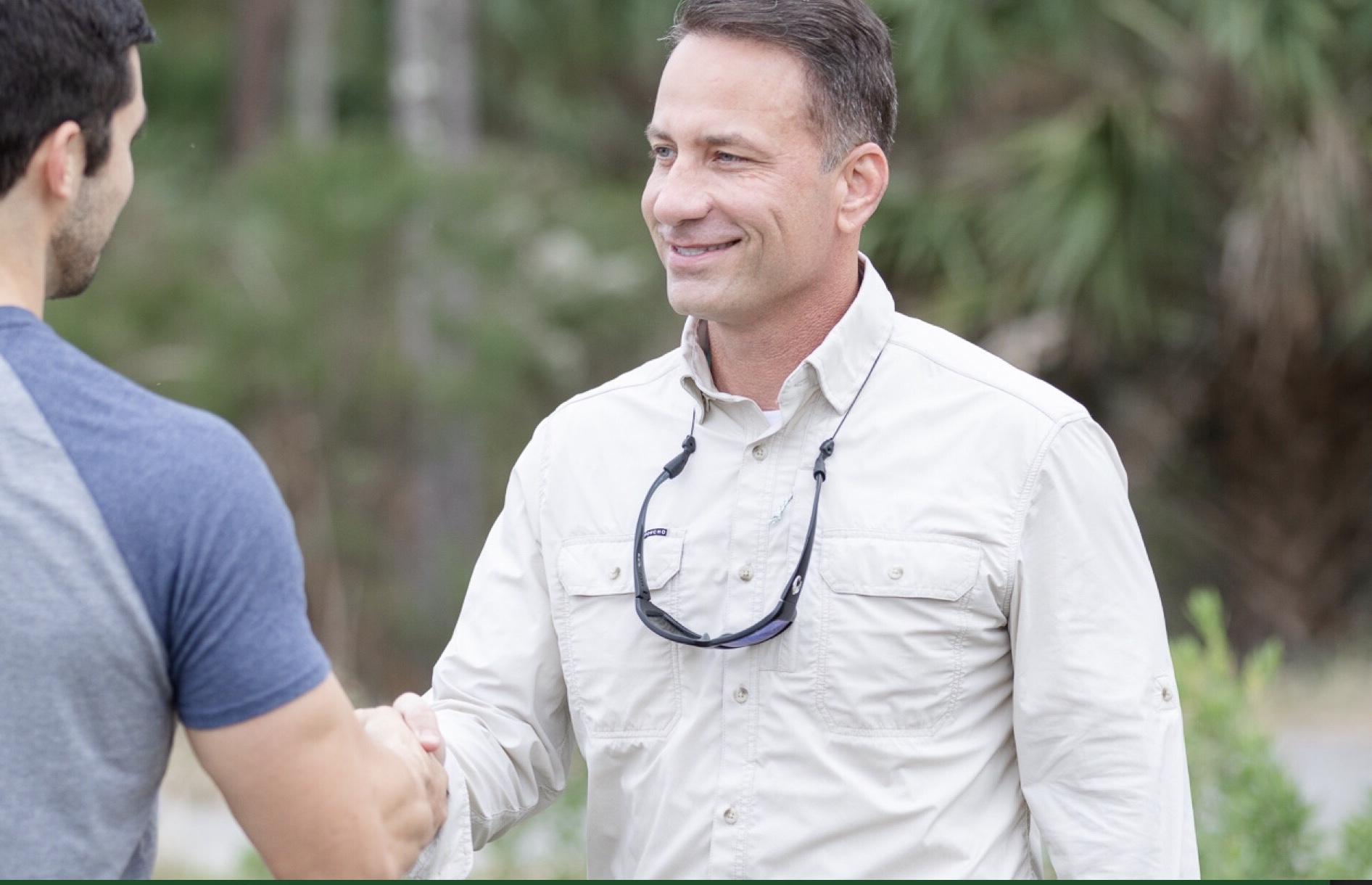 Five current and retired sheriffs are supporting Mike Watkins as he seeks to replace outgoing state Rep. Halsey Beshears.
The recently announced endorsements come early on in the race, which still has yet to be announced. Gov.-elect Ron DeSantis last month tapped Beshears, a Monticello Republican, to lead the Department of Business and Professional Regulation, but a special election to fill the anticipated vacancy won't be declared until Beshears exits the Legislature.
Still, the support from sheriffs isn't premature. It should help Watkins, the CEO of child-welfare group Big Bend Community Based Care, as he attempts to claim a front-runner title among the field of four potentials.
Watkins filed for the seat in February, anticipating he would compete in 2020, when Beshears would've been termed out. With several months of fundraising behind him, Watkins already has a cash advantage when compared to the three other candidates who've filed for the race.
"The sheriffs' departments of District 7 are key to our safety and the quality of life we enjoy here in the Panhandle," Watkins said. "I am humbled by the support of our sheriffs and will always support them, our deputies, first responders and our correctional officers."
The endorsements come from sheriffs in five counties within the 10-county district.
The lawmen supporting Watkins include Sheriffs AJ Smith of Franklin County, Sheriff Eddie Joe White of Liberty, Sheriff Mac McNeill of Jefferson, and Sheriff Wayne Padgett of Taylor. Retired Sheriff David F. Harvey of Wakulla County also backed Watkins.
The sheriffs praised Watkins for his leadership style. Harvey, the retired Wakulla sheriff, noted that Watkin's father had served as a chief of police.
"From a county that is recovering from the ravages of Hurricane Michael, I can attest that the next District 7 House member will need the heart of a champion to help our communities rebuild," added White, the Liberty County sheriff.
Two other Republicans, Jason Shoaf and Ralph Thomas, will compete for House District 7. Democrat Ryan Terrell also is in the mix.