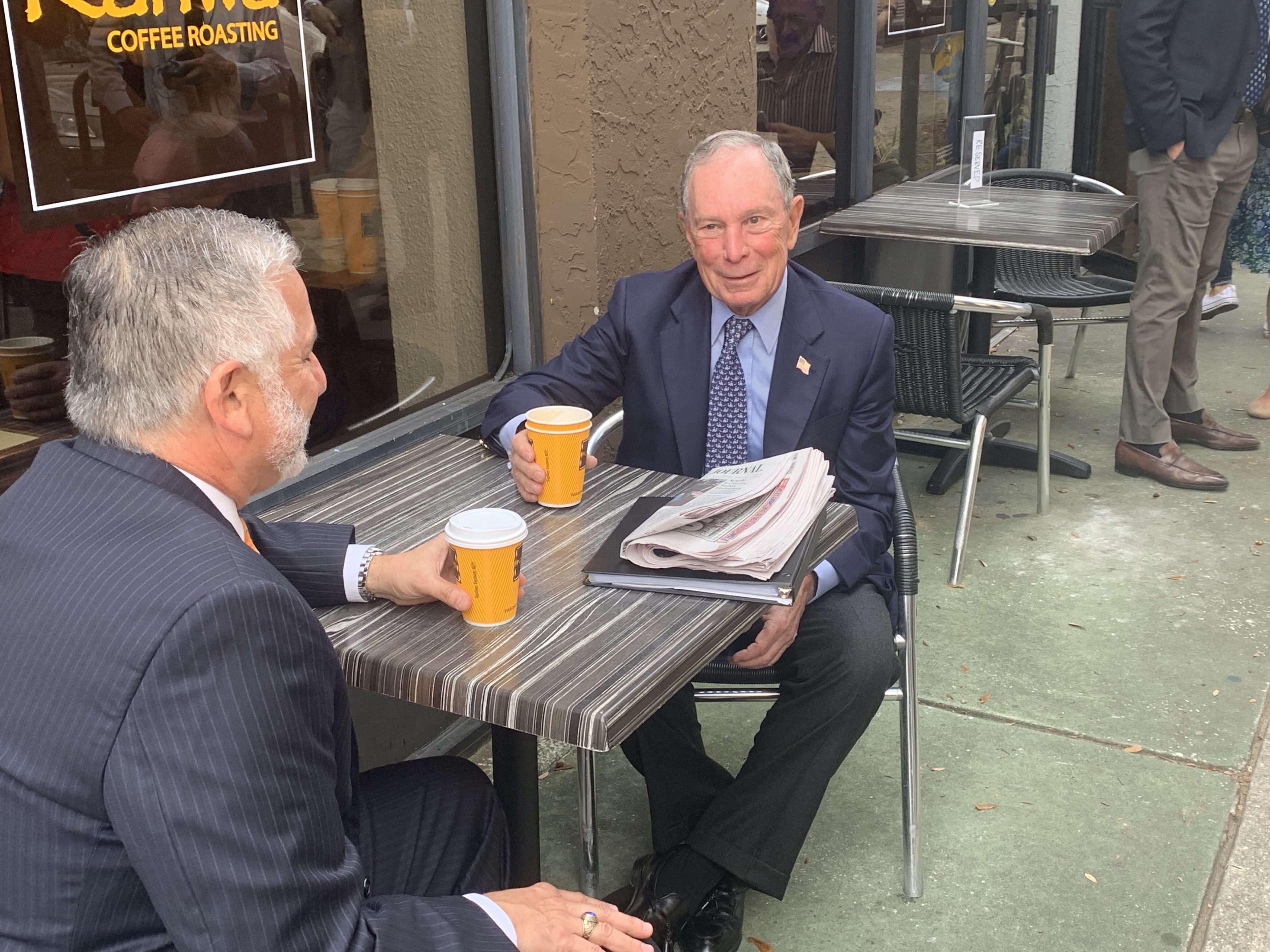 Former New York City Mayor and potential 2020 Democratic presidential candidate Michael Bloomberg, through his philanthropic organization, is awarding the city of St. Petersburg $2.5 million to help combat the effects of climate change.
Bloomberg announced Thursday that St. Pete will be the 20th city in the nation to win his American Cities Climate Challenge.
"Fighting climate change and changing the economy really do go hand in hand. That's something mayors understand even though the White House does not," Bloomberg said.
Bloomberg is the current UN Secretary-General's Special Envoy for Climate Action. He has been a vocal champion for climate action, recently calling on any candidate who runs against President Donald Trump in 2020 to make climate change mitigation a top priority.
St. Pete is one of 25 cities that will receive $2.5 million awards. The Bloomberg program will work with those cities to accelerate efforts to tackle climate change and create a more sustainable future.
"We have limited resources and having resources from the outside is really going to help us," St. Pete Mayor Rick Kriseman said.
The city will use the funds to build upon its growing list of environmental-related projects including becoming a 100 percent clean energy city. St. Pete is also in the process of developing an Integrated Sustainability Action Plan to integrate sustainability and resiliency efforts throughout all of its citywide departments.
That includes a Clean Energy Roadmap with five pathways including increasing energy efficiency in existing buildings, building new, efficient infrastructure, creating and procuring renewable energy, developing smart and reliable energy systems and enhancing electric transportation options and reducing overall energy use.
The city will unveil additional details about its Integrated Sustainability Action Plan during an open house at St. Pete City Hall at 3:30 p.m. Thursday.
St. Pete is part of Bloomberg's $70 million climate action challenge. The initiative is a byproduct of Bloomberg's America's Pledge initiative that aims to keep the U.S. in the Paris Agreement despite the Trump administration's decision to withdraw. That effort calls on local city leaders and businesses to meet the terms of the Paris Agreement aimed at reducing the rate at which the world is warming.
Winners of Bloomberg's climate challenge were chosen based on cities' "ambitious" climate action plans and on whether or not cities had leadership in place to act upon those plans.
"You don't want to give your money to a city where they're not going to follow through," Bloomberg said. "So we do look to see whether the Mayor has got a new term. [Kriseman] just got re-elected so he's going to be around for a while. He's popular. People want him to succeed. Those are the kinds of things you want in a Mayor so the money will be used intelligently."
St. Pete joins 19 other cities in winning the challenge including Atlanta, Boston, Charlotte, Chicago, Cincinnati, Columbus, Honolulu, Indianapolis, Los Angeles, Minneapolis, Philadelphia, Pittsburgh, Portland, Saint Paul, San Diego, San Jose, Seattle, St. Louis, and Washington, D.C. Five additional cities will be announced later.
Winning cities of the Bloomberg American Cities Climate Challenge receive technical assistance and a support package to help them achieve carbon reduction goals. That includes a philanthropy-funded team member to facilitate the development and passage of high-impact policies, training for senior leadership to assist with the implementation of proposed climate plans and citizen engagement support to maximize community buy-in.
St. Pete will work with Bloomberg Philanthropies to implement, among other things, a first-ever utility community solar program to bring cost-saving and energy efficient power to low-income areas in the city and an expanded residential solar co-op program.