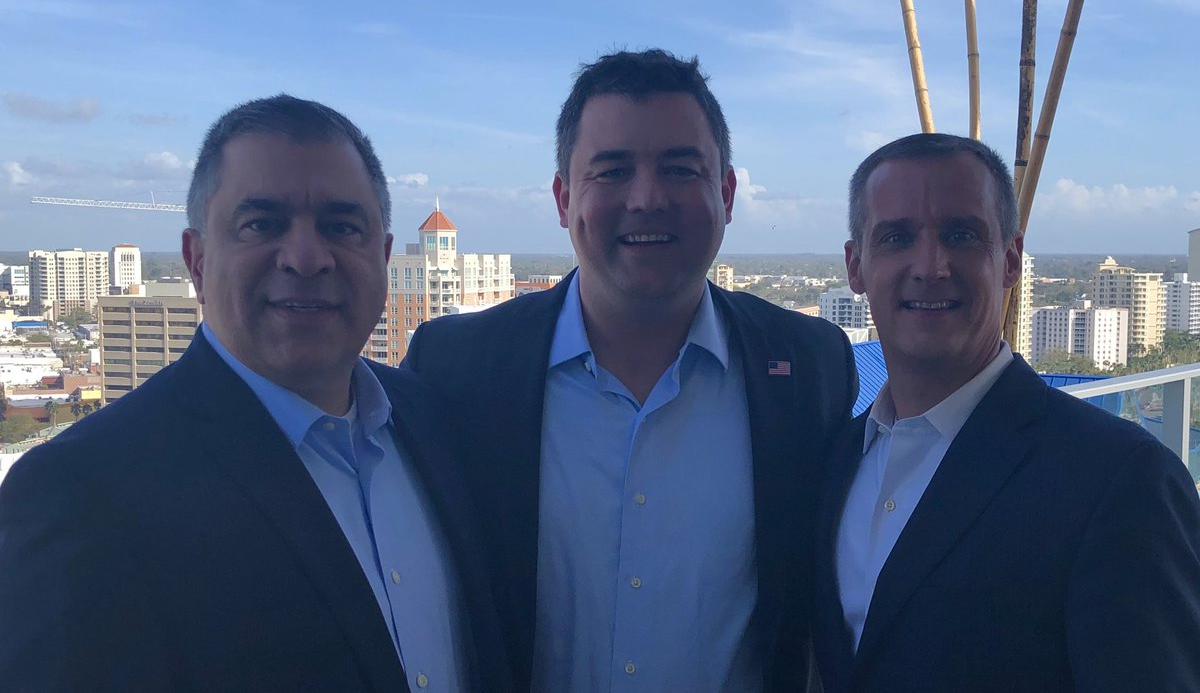 Corey Lewandowski, a former manager for President Donald Trump's presidential campaign, endorsed Christian Ziegler to become the next Vice Chair of the Republican Party of Florida.
"Christian is exactly the kind of grassroots leader President Trump needs on the ground in Florida to ensure his re-election in 2020," Lewandowski said.
Ziegler, State Committeeman for Sarasota County, previously announced a lengthy slate of endorsements from steering committee members.
He previously ran for state chair against Blaise Ingoglia two years ago, and when Ingoglia announced he would not seek a third term as chairman, many speculated Ziegler would run for chair. But as forces lined up behind Joe Gruters, most notably Gov.-elect Ron DeSantis, Ziegler announced he would run for vice chair.
Lewandowski said he met Ziegler even before Trump first announced his run for president and praised the Sarasota Republican as one of the president's "greatest supporters and strongest fighters."
"In addition to being one of the earliest advocates — in the entire country — for President Trump, Christian served as one of President Trump's lead contacts in Florida throughout the 2016 campaign," Lewandowski said.
"He drove turnout for our in-state events, promoted and defended Donald Trump as a media surrogate for the campaign, acted as a liaison between the Trump campaign and the Republican Party of Florida and helped us get out the vote for our historic win."
Should Ziegler secure the vice chair and Gruters the chair position, the party's top two elected positions will both be held by Sarasota politicians and by individuals holding public office.
Gruters just won a state Senate seat after two years in the state House. Ziegler won a term on the Sarasota County Commission.
But Ziegler said the geographic proximity and close working relationship between himself and Gruters should be an asset for the party.

Trump through most of the presidential campaign in 2016 kept his Florida headquarters in Sarasota and Gruters served as co-chair of his state campaign.