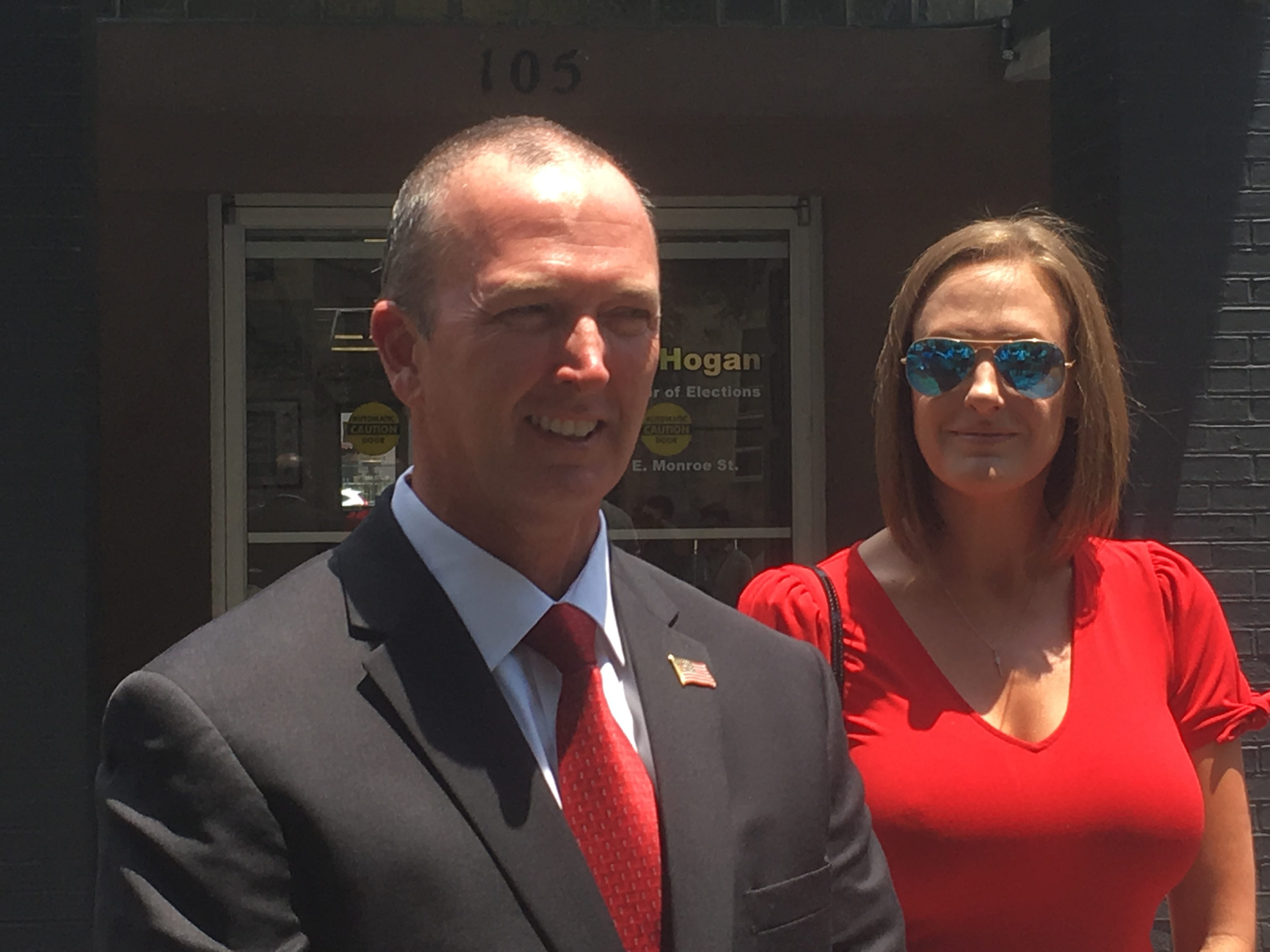 Republican David Taylor, a former Jacksonville City Council candidate who has not been immune to controversy over the years, on Monday launched another run for the legislative body.
Taylor, who ran at-large eight years ago, will now run in Westside Jacksonville's District 12.
Taylor's candidacy comes months after a failed challenge to a special election in the district, one that saw former fire union head Randy White win without opposition.
White had filed as the only candidate for the 2019 race before incumbent Doyle Carter (a friend of White's) filed a resignation letter.
In July, Taylor did not indicate interest in the 2019 election, saying that the special election should have been "properly noticed" and that officials should "comply with the law."
The candidate also likened the special election, which he said was improperly noticed, to "communism."
"No one in District 12 will vote for White after learning his involvement in this conspiracy to defraud the voters of a choice, which is exactly what they did. Equivalent to communism," Taylor said last year, alleging that White was a crony of Elections Supervisor Mike Hogan.
The road is uphill for Taylor.
White has $70,000 banked and the services of Tim Baker, Jacksonville's political consultant to the stars, locked up.
If Taylor gets within shouting distance, expect the oppo to flow.