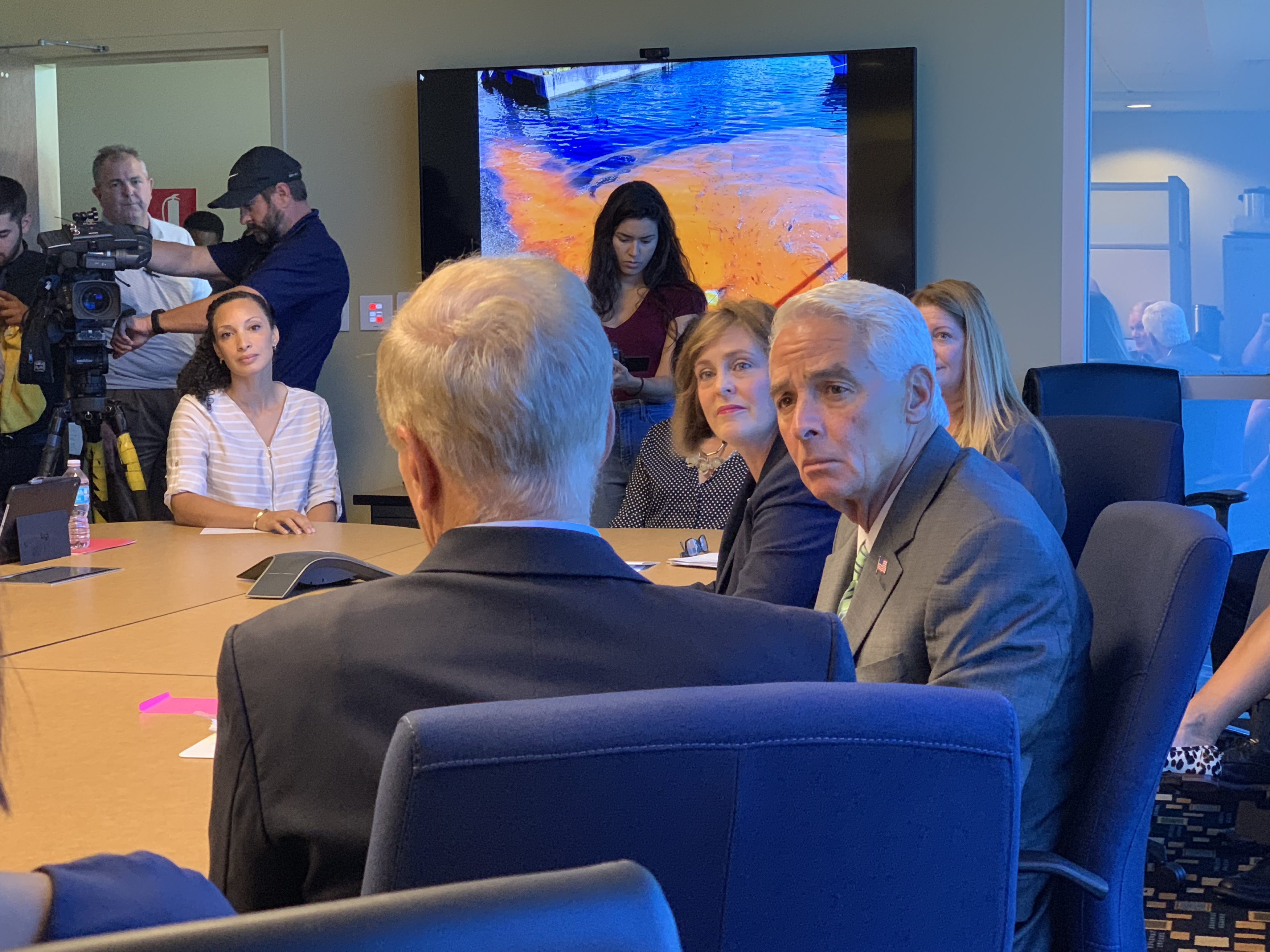 Congress members Charlie Crist, Kathy Castor, Francis Rooney and Vern Buchanan reintroduced Tuesday the Florida Coastal Protection Act seeking to ban offshore drilling around the state.
The bill would make the current federal moratorium permanent. The current ban is set to expire in June of 2022. The reintroduced act would also extend the ban into federal waters.
Florida voters overwhelming approved an offshore drilling ban in its state constitution last November.
"Florida voters spoke clearly in November: No drilling off our coasts," Crist said.  "Our job is to be their voice in Washington, sending that same message loud and clear with this bill to block harmful drilling and exploration off of Florida. We cannot afford another disaster devastating our waters, health, and economy."
The 2010 BP oil spill wreaked havoc on Florida's economy, driving tourists away from the state even in areas that were not impacted and brought the state's commercial fisheries to a halt as clean up efforts were underway. The state is still using money from the federal RESTORE Act to shore up its economy and protect waterways.
The bipartisan effort would further support Florida's constitutional ban by ensuring areas further off the coast in federal waters, which could still pose a threat to the state's tourism, commercial fishing and recreational sports industries in the event of a spill, are also protected.
"Plain and simple, we must protect our state's natural resources and our economy linked to our environment and treat climate change like the crisis that it is.  We also have a moral obligation to be better stewards for our children and future generations," Castor said.
Castor was the lead author for the measure. Castor and Crist are Democrats. Rooney and Buchanan are Republicans.
"Allowing drilling off of Florida's pristine coasts would be a colossal mistake," Buchanan said. "Red tide has already plagued the Sunshine State – it would be imprudent to invite the potential for another catastrophic oil spill that would devastate Florida's economy and environment.  As co-chair of the Florida congressional delegation, I will continue working with colleagues in both parties to protect the state's beautiful coasts and waters."
Offshore drilling has been one of only a few issues Florida politicians have been able to agree on across party lines.
"This widespread support is a clear indication that voters are overwhelmingly in support of Florida coastal protection," Rooney said. "As Floridians, we are well aware that our livelihood depends on a pristine environment."
The announcement comes as the federal government is in its 18th day of a partial government shutdown.