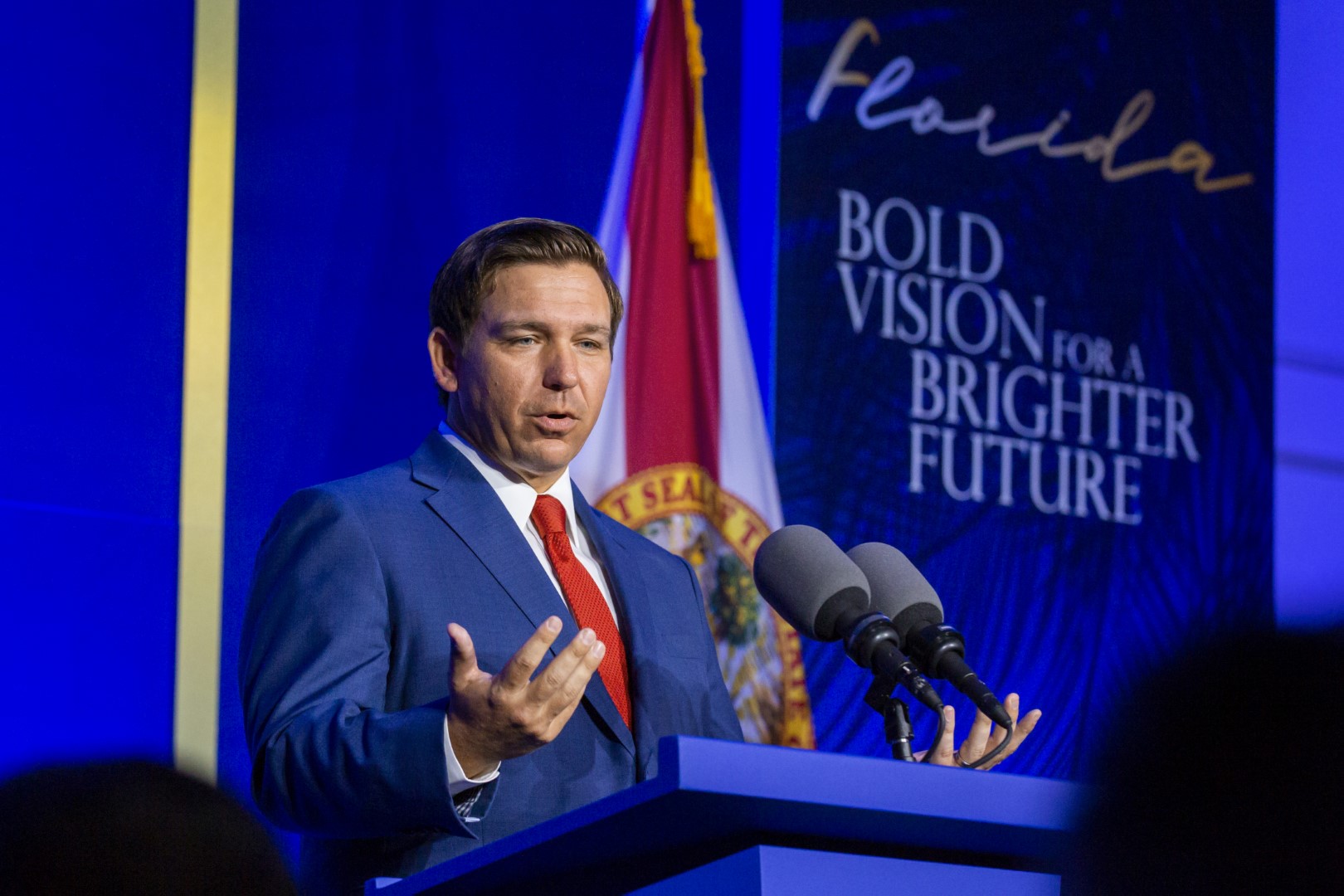 It is heartening to hear Gov. Ron DeSantis often speak about his commitment to Florida's environment.
Those were some sweet-sounding words he spoke in his inauguration speech: "Our economic potential will be jeopardized if we do not solve the problems afflicting our environment and water resources."
True dat.
But words without action is meaningless, and DeSantis is going to have to earn the people's trust on this issue. His voting record while in Congress showed someone who came down on the opposite side of environmental protection almost every time.
The League of Conservation Voters gave DeSantis a lifetime voting score of 2 percent.
The Sierra Club of Florida endorsed Andrew Gillum over DeSantis for Governor.
Director Frank Jackalone studied DeSantis' environmental plan and dismissed it as basically a campaign prop.
"Ron DeSantis' environmental plan for Florida is filled with empty promises, few facts, and fewer details, and he omits any reference to climate change, clean energy, or the state's desperate need to manage growth again," Jackalone said in September when the endorsement was announced.
"DeSantis' plan attempts to greenwash his abysmal record voting against the environment 98 percent of the time in his three terms as a member of Congress. Floridians won't support someone with DeSantis' record for Governor, which is why he's so desperately trying to change his tune."
Here's a good way DeSantis can change his tune.
Mouth these words: Climate. Change.
C'mon, Governor.
You're an educated man — Yale undergrad, Harvard Law School. Put on that Ivy League thinking cap and come down on the side of science.
Your predecessor, Rick Scott, wouldn't allow those words to be used in official Tallahassee communications. We can have economic growth that is compatible with protecting our natural resources, but Scott didn't seem to believe that.
With regulations shredded, devel0pers ran amok. That increased pollution.
Pollution fuels the storm machine. Some of the strongest hurricanes on record hit Florida in the last two years. Sea levels are rising. Red tide and green goo are causing havoc in our waterways.
The last four years have been the hottest ever in our state.
Animal habitats are being destroyed. Coastal cities are getting nervous.
You know this. You've talked about aggressively attacking those issues.
Bravo.
So, say the magic words: Climate. Change.
The Governor has a great opportunity to make a real difference.
U.S. Rep. Kathy Castor of Tampa just assumed leadership of a key House committee on the environment. She's a Democrat, but so what? This isn't a red or blue issue, and I believe she would be thrilled to work with DeSantis to find policies that will protect our state.
As a Republican Congressman, DeSantis — like most members — was expected to vote along party lines or face consequences. It's different now. He's the Governor. He is the party line. He sets the tone.
If he wants to be the environmental Governor, it can't be business as usual. Florida's fragile ecosystem has taken a beating in the last eight years. DeSantis has signaled he wants to change that.
He can't solve the problem, though, without first acknowledging the cause.
Say the magic words, Governor, and go from there.