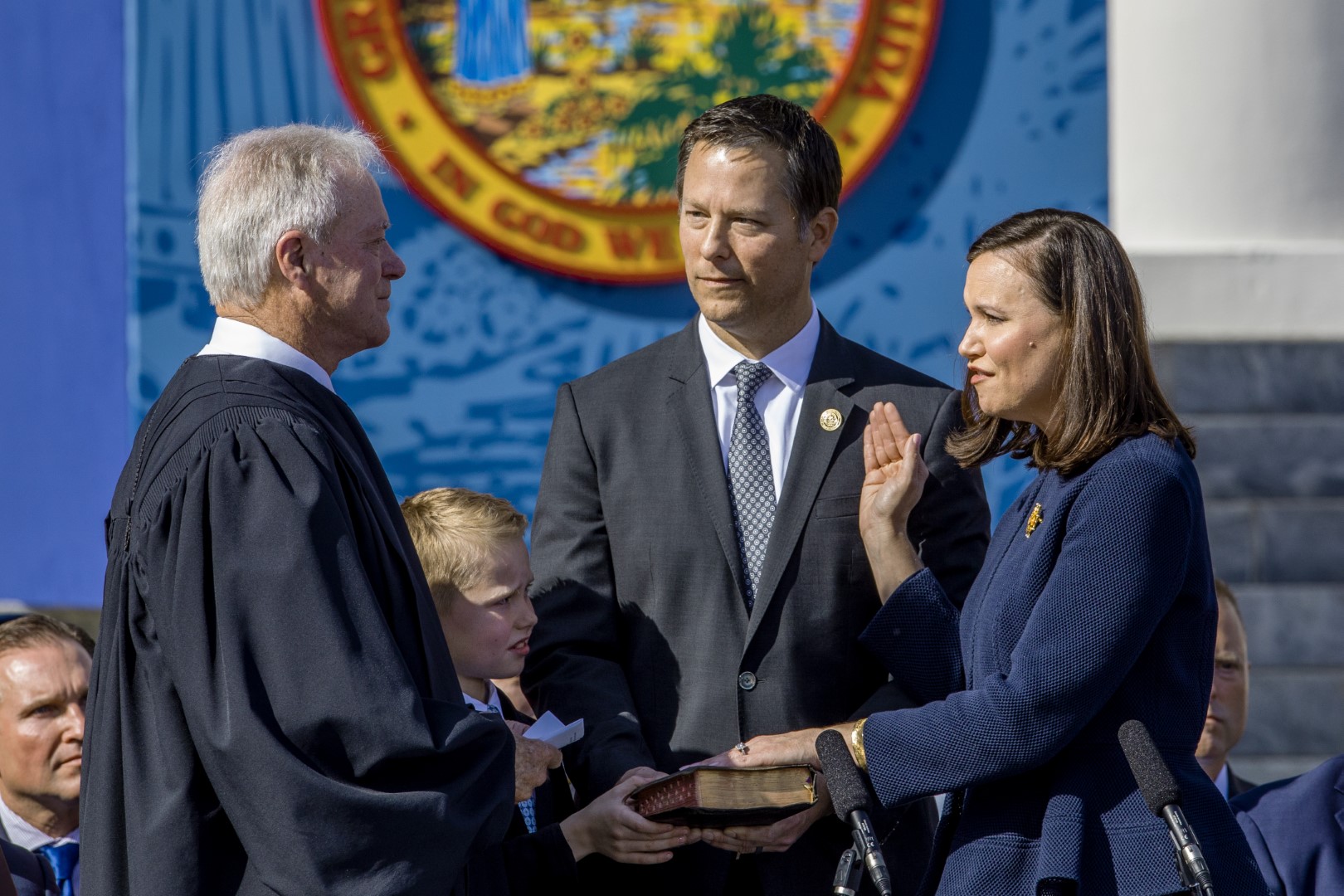 Florida's newest Attorney General sees the state's drug problem as something that evolved during her predecessor's tenure. 
Ashley Moody, sworn in as the state's chief legal officer on Tuesday, said during an interview with Florida Politics that former Attorney General Pam Bondi is "known" for coming into office and addressing a pill mill problem.
But today, "we face a different crisis."
Moody, a Hillsborough County Republican, plans to sharpen the focus on tackling drugs like fentanyl and carfentanil — synthesized and deadly opioids that she said Floridians are using to satisfy a "dependency."
Moody is a fresh face. The drug epidemic isn't. Opioids aren't a new talking point, and she hopes that doesn't mean they fade from the fore.
"My biggest fear is that people have opioid fatigue [from] talking about it," Moody said. "But in fact, our numbers are not going down. They're increasing."
The Centers for Disease Control and Prevention published a report last month showing a spike in Florida's drug overdoses during 2017 when compared to the year before.  
"It's a different beast," she said of the opioid epidemic. "It's going to take a different approach."
Moody's administration is collecting information. And while it's early, she appears ready to support across-the-board changes to the way the state addresses its drug problem.
The former prosecutor and judge said she can't alone be an "expert" and that "it helps to bring more people to the table to make recommendations."
Moody spawned an opioid advisory panel after her election victory: "They're going to make recommendations, how are offices should be involved, and what we can do," she said of the advisers.
Moody also said she plans to focus on the "addiction element" of drug usage and back educational programs that are effective.
As well, she's looking to better coordinate state and local law enforcement, which she suggested will lead to "data-based" changes that work across the state's justice system — "to ensure that we have the right laws on the books to affect and stop those that are preying on the vulnerable."
Criminal justice reform — if it works — also is on the table. 
Moody said she would welcome information on diversion programs. For her, it's about finding a balance between safe communities and efficient use of taxpayer dollars.
"If I can ensure that our communities are protected and at the same time I can reduce costs to taxpayers, I would be open and receptive to such changes," Moody said.