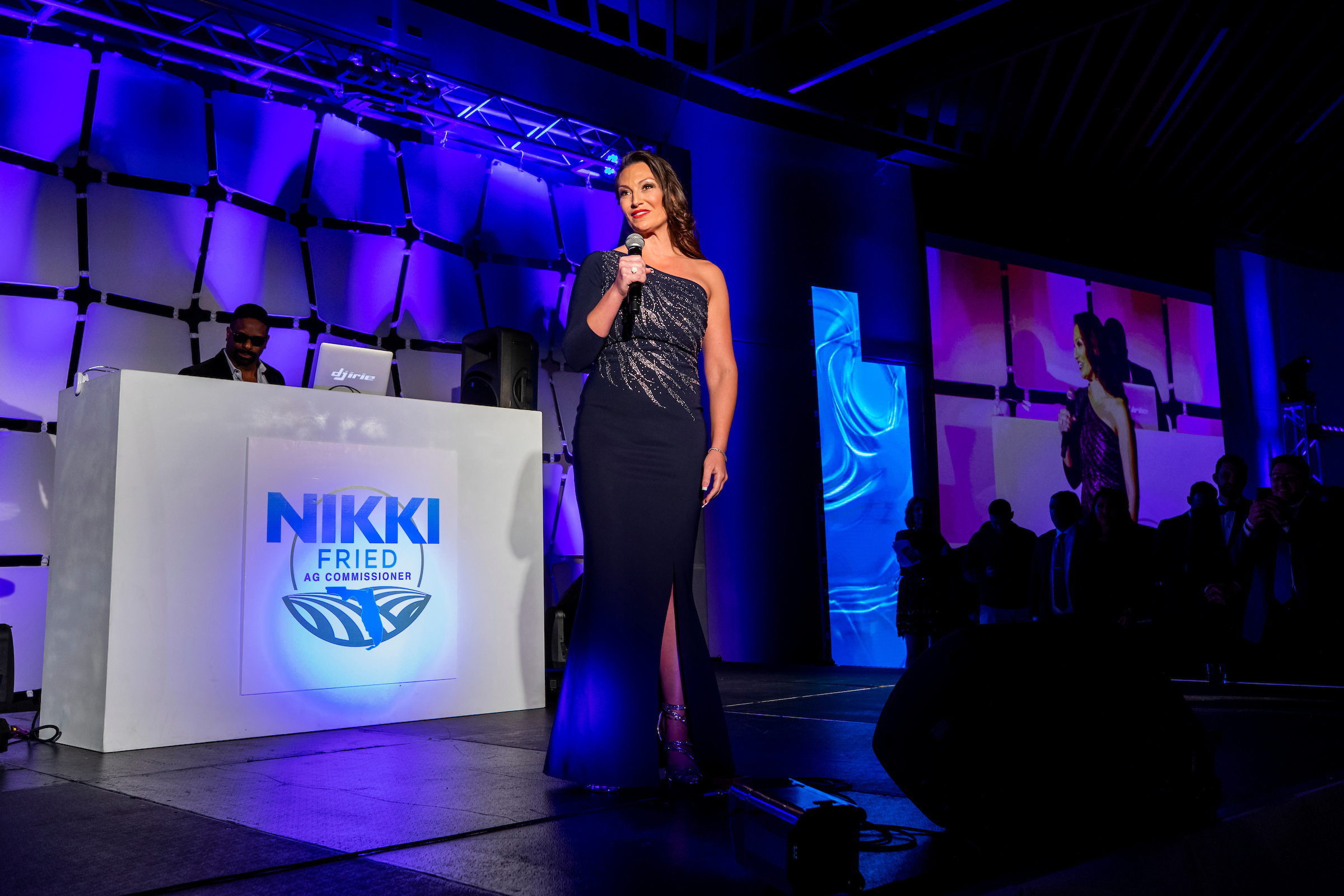 Agriculture Commissioner Nikki Fried on Friday said she has now created a position of "Director of Cannabis" under the Department of Agriculture and Consumer Services.
"We will be naming a Director of Cannabis in the coming weeks," she said in a media availability after Friday's Cabinet meeting. She is the only Democrat on the panel.
"That individual will oversee all of the different parts of the medical marijuana program that the Department oversees currently."
The Department of Health, under Republican Gov. Ron DeSantis, largely regulates the drug through its Office of Medical Marijuana Use.
The Agriculture Department, through its Office of Agricultural Law Enforcement, has been administering the Domestic Marijuana Eradication Program, a "federally funded system that directly supports local, state and county law enforcement agencies in the detection, dismantling and eradication of domestically grown marijuana."
But its food experts are supposed to oversee "processing requirements" of marijuana for edible consumption, its website says.
Fried, a lawyer, had been a medical marijuana lobbyist before her election. Florida voters statewide approved, by 71 percent, a constitutional amendment allowing medical marijuana in 2016.
The new directorship, she added, "also means a full movement forward on to instituting hemp here in our state and moving forward on a rulemaking process in accordance with the Farm Bill that was passed and signed in 2018."
Hemp, outlawed in the 1930s, is a member of the cannabis plant family to which marijuana belongs; it was cultivated by humans for centuries for its fiber to make rope and clothing, among many other uses. It's also used to produce CBD oil, often now taken to treat pain and relieve inflammation.
In post swearing-in remarks she made to fellow Democrats Tuesday afternoon, Fried vowed to "push to expand patient access to medical marijuana for the sick and suffering patients" and to "ensure Florida is ready to become a national leader on hemp—an alternative crop that can help our environment and strengthen our economy."
Fried also recently spoke of her personal interest in the issue with Cannabis Wire: Her mother was diagnosed with cancer a week before the election. 
"It's scary to think about that so many of our patients even when they have access to any kind of affordable access, it's not just having a dispensary down the street, it's making sure, because health insurance doesn't cover this, that they can financially afford to get this medicine that they need," she told the website.
Jeff Sharkey, who along with Taylor Biehl created the Medical Marijuana Business Association of Florida, said Fried's creation of a Director of Cannabis "is a very positive move."
It "underscores her commitment to keeping her campaign promise that she would be a strong and vocal champion for citizens who voted overwhelmingly to ensure medical marijuana is accessible — and affordable  — for patients throughout Florida," he said.
"Coupled with early positive signals from the DeSantis administration and legislative leadership, patients could expect to see the  program realize its full potential," added Sharkey, also a longtime Tallahassee lobbyist.
___
Jacksonville correspondent A.G. Gancarski contributed to this post.