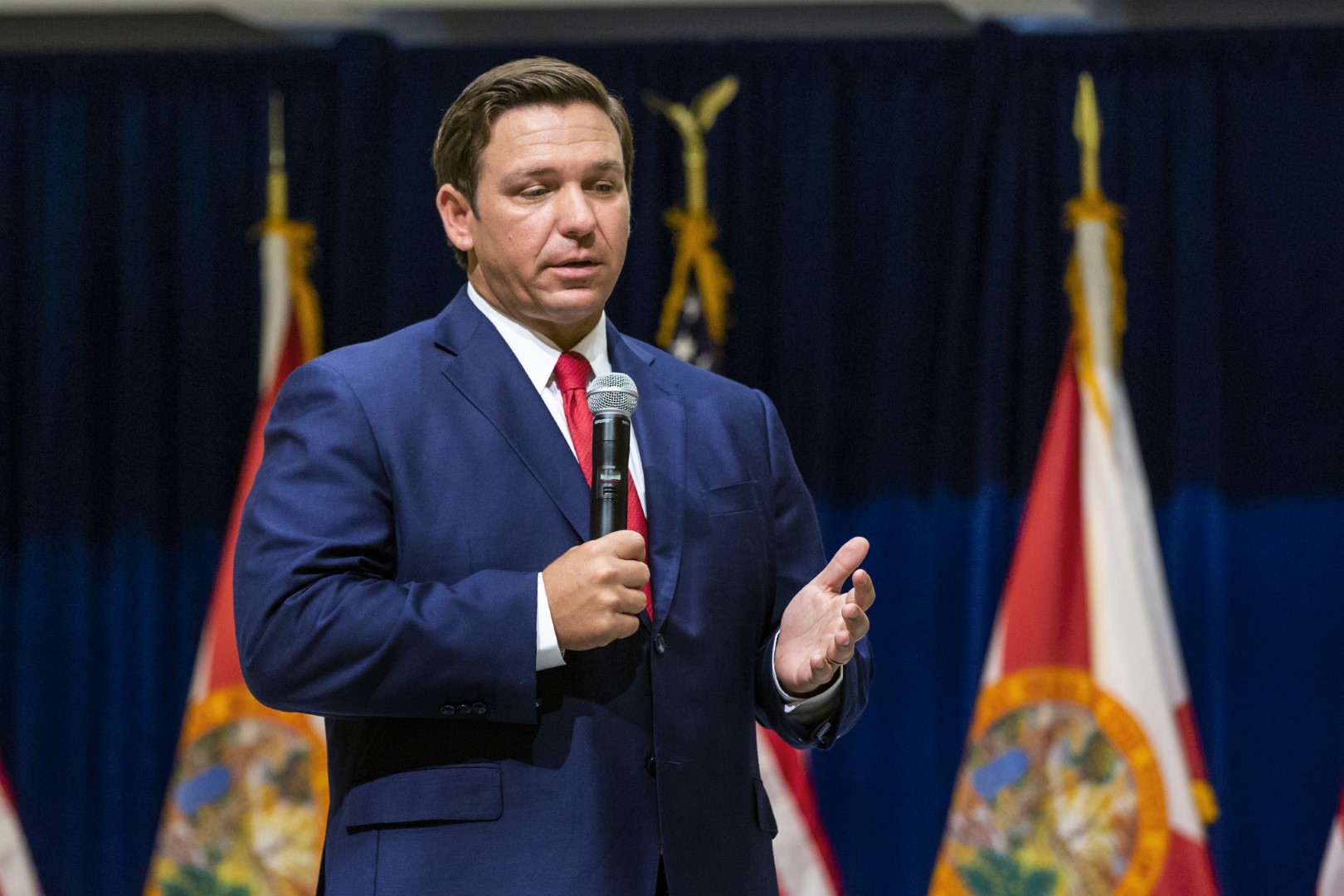 Gov. DeSantis said "scathing" grand-jury reports alleged "dereliction of duty."
Pointing to grand-jury reports, Gov. Ron DeSantis on Friday said he is suspending Okaloosa County schools Superintendent Mary Beth Jackson.
DeSantis said "scathing" grand-jury reports alleged "dereliction of duty" by Jackson and that state Education Commissioner Richard Corcoran recommended the suspension.
"Superintendent Jackson has failed in her responsibilities to the parents and students of Okaloosa County, as outlined in the letter and grand jury reports presented to me by Commissioner Corcoran," said DeSantis. "Students should feel safe in school and this administration will not tolerate negligence nor incompetence from any government officials, especially those charged with the sacred duty of protecting our children."
(A PDF copy of the signed letter submitted to Gov. DeSantis by Commissioner Corcoran can be found here. A PDF copy of Executive Order 19-13 can be found here.)
DeSantis, who was sworn in on Tuesday, said he has already picked Jackson's replacement.
"In her place I'm going to appoint Marcus Chambers, who is the Assistant Superintendent," DeSantis said. "I've been able to meet and interview with him, and I think he's going to do a really, really good job."
The push for Jackson to be removed as superintendent gained steam in 2017 after a Kenwood Elementary School teacher was arrested for abusing a nonverbal, autistic child. The teacher, Marlynn Stillions, was found guilty late last year of abusing the 4-year-old child on three separate occasions — tripping him, kneeing him in the chest and pushing him down in a school courtyard. She was sentenced to seven years in prison.
A grand jury investigation after Stillions' arrest found that the Okaloosa County School District's internal investigation into the abuse allegations was improperly handled, though they ultimately cleared the district of multiple charges. The panel recommended further investigations into Jackson and chided her for ignoring multiple requests that she submit to a grand jury interview.
"As the elected Superintendent of Schools, Ms. Jackson is responsible for the safety and well-being of 30,000 students. We find that she has failed to fulfill that obligation. We further find that she has not satisfied her obligations as an elected official," the grand jury wrote last year.
The announcement came as DeSantis prepared to travel later in the day to South Florida, where he was expected to announce the suspension of Broward County Sheriff Scott Israel.
The sheriff has faced heavy criticism because of his agency's handling of the mass shooting last February at Marjory Stoneman Douglas High School in Parkland.
—
Material from the News Service of Florida was used in this post.