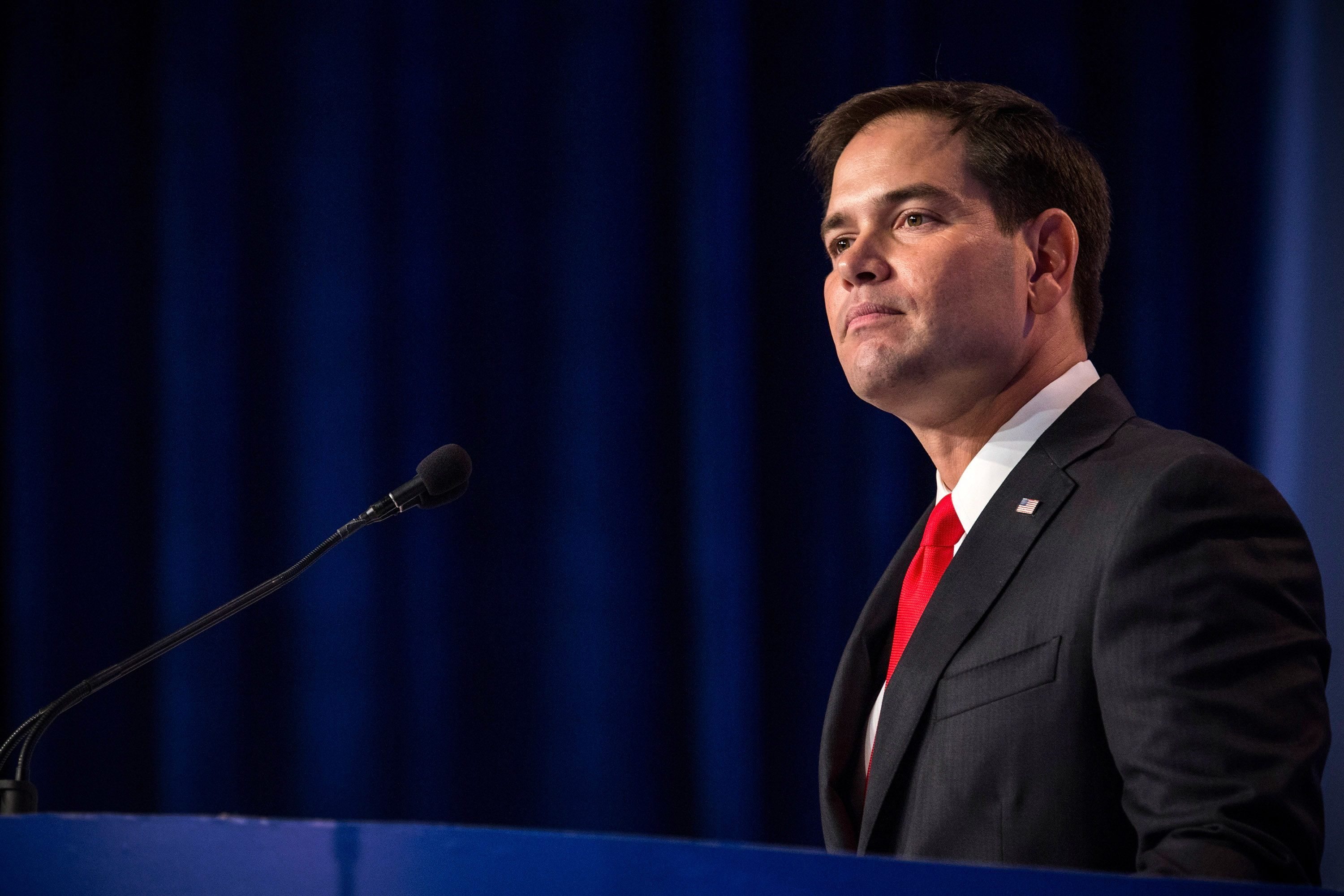 Sen. Marco Rubio pointed to formation of a new migrant caravan in Honduras as proof of a border emergency.
"The new caravan forming in Honduras is proof that what is happening at the border is a crisis. Primarily a humanitarian one," the Florida Republican tweeted Saturday.
"Our porous border is luring more families with children to undertake a dangerous journey. Placing children in danger & overwhelming our asylum system."
The language largely mirrors that coming from the White House. President Donald Trump openly considered declaring a national emergency as a means to fund a border wall.
About an hour before Rubio's post, Trump tweeted: "We have a massive Humanitarian Crisis at our Southern Border. We will be out for a long time unless the Democrats come back from their 'vacations' and get back to work. I am in the White House ready to sign!"
The Washington Post reports a new migrant caravan began to form this week with plans to move toward the U.S. border starting Jan. 15.
The newspaper cited fliers circulating Honduran social media channels.
Meanwhile, a partial federal government shutdown over budget negotiations officially just became the longest in history.
Democrats have put the blame for the extended shutdown on Trump and Republican leadership.
"Taking pride in shutting down the government — taking pride in threatening to do so for months or years — is not the behavior of a responsible president," Speaker of the House Nancy Pelosi tweeted on Friday.
"When Democrats took the majority, we promised to listen to good ideas, wherever & whomever they came from. That's why we voted to pass the GOP language to re-open government that the Senate already passed. But they still they refuse to take 'yes' for an answer."
Trump said the budget does not include enough funding for a border barrier. Pelosi has scoffed at that, at one point suggesting Congress could budget $1.
In Florida, positions on the shutdown and border wall funding break largely along partisan lines.
"President Trump, you have now caused the longest shutdown in our history," Rep. Ted Deutch, a Boca Raton Democrat, tweeted Saturday. "And the country suffers for it."