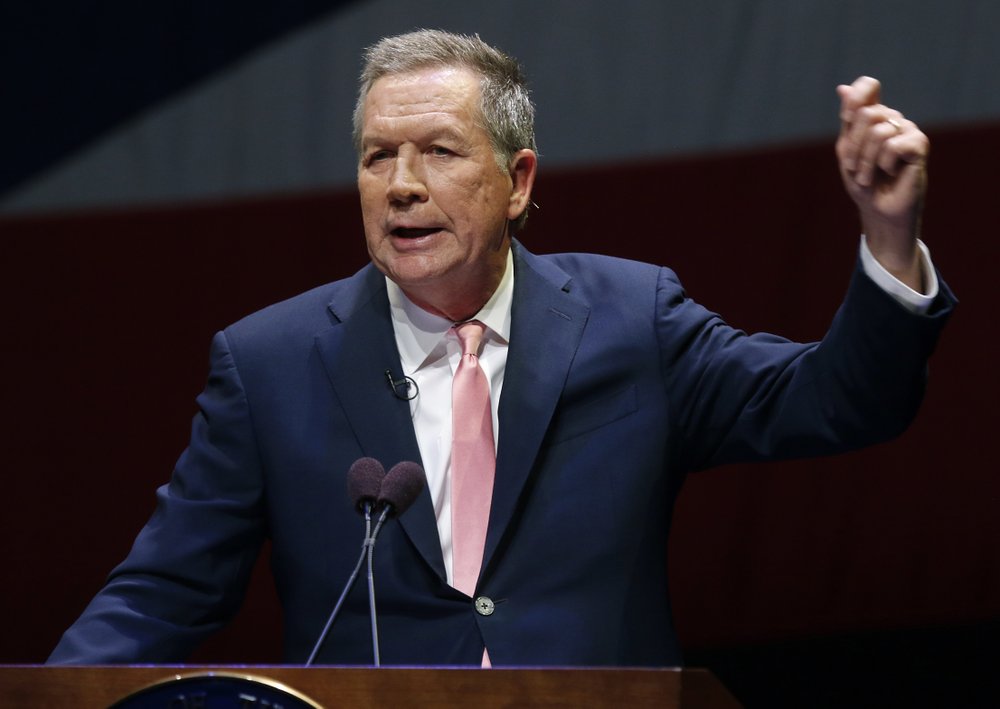 Kasich will speak about his life and what it means to be a leader.
Former Ohio Governor, congressman and 2016 presidential candidate John Kasich will be in Gainesville next week to give a talk at the University of Florida.
The Jan. 23 event will be held at the on UF main campus at the University Auditorium, 333 Newell Dr. Doors open at 6:30 p.m., with Kasich expected to take the stage at 7:30 p.m.
Kasich served in the U.S. House from 1983 through 2001. His eight-year tenure as Ohio Governor on Monday. On Tuesday he announced he had joined CNN as a political commentator.
In 2016, he was the fourth-place finisher behind now-President Donald Trump and U.S. Sens. Ted Cruz and Marco Rubio in the Republican presidential primary. Ohio was the only contest he won outright.
Over the past two years has has staked out the anti-Trump lane of the Republican Party and is rumored to be a possible challenger to Trump in 2020. He is being paid $60,000 plus travel expenses for the speaking engagement.
The event is being hosted by the UF ACCENT Speakers Bureau, a student-run organization funded via student activity fees. As such, UF students will get priority access to the tickets. Non-students will be able to claim any remaining tickets at 6:30 p.m. on the day of the event.
ACCENT's chairman, Gregory Wolf, told The Independent Florida Alligator that Kasich will speak about his life and define what it means to be a leader. The speech will aim to inspire students, not lecture them on political issues. At the conclusion of his speech, there will be a 15-minute Q&A.
"That's the type of person we wanted to bring," he said. "Not one with a negative attitude, but a constructive one."